The Latest Big Corporation Merger: Salesforce is Buying Tableau in an All-Stock Deal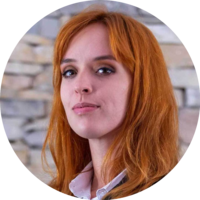 Today, Salesforce announced its plans to buy data visualization company Tableau in an all-stock deal with an equity value of $15.7 billion. They will acquire shares of Tableau Class A and Class B stock in exchange for 1.103 shares of Salesforce stock, and Tableau will continue to operate independently, under the CEO Adam Selipsky. It will also keep its own branding and headquarters in Seattle.
Tableau's CEO Adam Selipsky will be working with a new leadership team, and they plan to expand on the Einstein platform, which was launched back in 2016. This AI software is meant to help users improve their omnichannel presence and build apps across the Salesforce platform.
With intentions to boost their work in data visualization, Salesforce is focusing its efforts on better analytics that will complement their own CRM systems. The acquisition is expected to be completed in October 2019, following Salesforce's third fiscal quarter ending.
The shares of Tableau have jumped by 36% in the meantime, and Salesforce's have dropped by 3%, following the announcement today. Reportedly, Salesforce also attempted to acquire LinkedIn in the past but lost the bid to Microsoft.
This move is likely a response to Google's acquisition of Looker and its own efforts to improve analytic solutions and deliver industry-specific results to its users. Along with Amazon's recent acquisition of Sizmek's ad server, this shows that competition between the giants is on the rise, and a lot of small businesses and SMEs are being left on the sidelines. There's a widening gap between profitability of large and small businesses, and with the latest minimum wage laws looming, small businesses are the ones most likely to take a hit.
Size often yields to financial power, and large corporations such as Amazon and Walmart have more market capacity and can drive harder bargains when negotiating prices and delivery terms. Government regulations and tight rules are also to blame for the burden SMEs have to face. High taxes and lack of adequate subsidies means that small businesses are often forced to close down or sell their ideas to big players.
The impending tax crisis could be disastrous for startups and struggling companies, but it's not all bad news. Technological advancements, especially AI, could help businesses lower costs and get back in the game. In fact, Salesforce's new acquisition is something a small business can benefit from. With new tools and an easy-to-use cloud system for your customer relationship management needs, it is becoming increasingly easier to make the best of automated systems and help your business expand.
About the author

Julija A.
Julia A. is a writer at SmallBizGenius.net. With experience in both finance and marketing industries, she enjoys staying up to date with the current economic affairs and writing opinion pieces on the state of small businesses in America. As an avid reader, she spends most of her time poring over history books, fantasy novels, and old classics. Tech, finance, and marketing are her passions, and she's a frequent contributor at various small business blogs.
Leave your comment
Your email address will not be published.