The "Ever Given" Partially Refloated After Six Days, Suez Canal Authority Says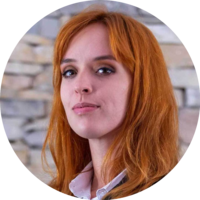 After getting stuck in the Suez Canal on Tuesday and holding up approximately $9 billion in goods per day, the cargo ship Ever Given has finally been partially refloated. This will soon allow the 367 ships stranded by the blockage to continue on their journeys.
The Ever Given, a 1,400-foot long ship, got jammed diagonally across the Suez Canal on Tuesday, reportedly due to a strong windstorm that caused low visibility. Efforts to move the gigantic ship began soon after, with a total of 14 tugboats working on getting it afloat. After these efforts appeared unsuccessful, the Egyptian government proposed offloading some of the ship's 18,300 containers, which would have added a couple of weeks to the process.
"If it goes more than five days, then we start to see our schedule back up. I'm sure other ships are on a much tighter schedule than we were... It's going to affect shipping schedules all around the world," Joe Reynolds, chief engineer at Maersk Ohio, told the BBC in an interview on Saturday.
Luckily, even though efforts to move the ship had seemed futile for several days, Inchcape, a maritime service provider, has reported today that the ship has been successfully re-floated and is secured at the moment. The Suez Canal Authority said the efforts have successfully moved the ship 334 feet away from the shore and toward the middle of the waterway.
The overall damage is yet to be definitively calculated. However, it's estimated that each day is costing more than $9 billion due to goods being stuck in containers in the canal, which amounts to approximately $400 million an hour.
An investigation into how the incident happened is also underway. Some preliminary results suggest that faulty equipment or human error could be to blame, instead of a windstorm, as was first thought.
With about 12% of global trade heading through the Suez Canal, representing the shortest sea link between Asia and Europe, the stranded ship has caused a catastrophic blockage in maritime transport.
With the canal blocked, the only alternative route for 367 ships currently waiting for the canal to open is going around the Cape of Good Hope, which would add an additional two weeks to the journey and increase the cost of both fuel and time for such a trip. However, the Ever Given's sister ship, the Ever Greet, was one of the first ships to reroute.
The jam may yet force ships to change their route to travel around Africa, which not only makes the journey significantly longer and costlier, but also increases ships' exposure to potential pirate attacks. While many say that the pirate threat along the coast of Somalia has been blown out of proportion and is now under control, it's still a route many would prefer not to take.
Of course, while almost everyone will welcome the canal's reopening, the stranded ship has already become an internet sensation, with games and memes exploding on social media networks. It's safe to say that solving this blockage, especially with the disruption brought on by COVID-19 restrictions and the rise in shipping rates for oil product tankers, is of paramount importance for returning global supply chains to something approaching normal.
About the author

Julija A.
Julia A. is a writer at SmallBizGenius.net. With experience in both finance and marketing industries, she enjoys staying up to date with the current economic affairs and writing opinion pieces on the state of small businesses in America. As an avid reader, she spends most of her time poring over history books, fantasy novels, and old classics. Tech, finance, and marketing are her passions, and she's a frequent contributor at various small business blogs.
More News
Fraudsters are exploiting the COVID-19 pandemic and have stolen billions in unemployment benefits, according to a computer security firm. ID.me is a company that verifies the identities of approximately 75% of the workforce in 19 states. It reports that $200 billion worth of federal assistance for unemployment benefits during the pandemic may have been fraudulent. Based on data relating to fraud rates before the pandemic, the official government estimate of $63 billion is three times smaller than ID.me's estimate. Criminals commit fraud by stealing people's personal data in 20% of cases. The other most common types of fraud are committed through social engineering (10%) and face matching (2.5%), where criminals attempt to use an image, video, or "mask" of their victim. ID.me says at least 30% of claims to the Pandemic Unemployment Assistance program, which the Federal Government unrolled to assist self-employed Americans, have been fraudulent. After the Paycheck Protection Program, unemployment benefits, and stimulus checks, fraud relating to unemployment benefits is the fourth "largest spending program," according to the American Enterprise Institute. The federal government has spent $557 billion in total on unemployment benefits, and as much as 36% of that could be the result of fraudulent claims. Even the original government estimate of $63 billion and the 10% error rate surpasses the funds allocated to food stamps or vaccine and treatment development. The states with the highest unemployment benefits - California, Washington, and Massachusetts - are the primary targets for fraud. According to government officials, out of $11.4 billion in unemployment benefits paid in California during the pandemic, 10% has involved fraud, while another 17% is under investigation. Washington state has identified 122,000 suspected and fraudulent claims for unemployment benefits, amounting to $600 million, according to a report filed by the Office of the Washington State Auditor. The Massachusetts Department of Unemployment Assistance has reported that $687 million in claims have been fraudulent. The American Rescue Plan was recently passed by congress, allocating $209 billion to unemployment out of the total $1.8 trillion. A further $94.3 billion was allocated to expanding eligibility for COVID-19 support payments. Currently, 18.2 million Americans are collecting unemployment aid, while 770,000 applied for assistance the first time in March this year.
By Julija A.
·
February 28,2022
The COVID-19 pandemic has created severe congestion in the shipping industry, with dozens of cargo ships anchored just off the coast of California unable to offload their cargo. The pandemic disrupted the global supply chain at the start of 2020. As a result, factories were closed across China, meaning they weren't able to deliver goods to the American market. At the same time, strict lockdowns changed shopping habits drastically. Demand for home fitness equipment, consumer electronics, and home improvement gear increased orders from US companies to Asian factories, creating congestion in ports and freight transport centers. More than 40 freighters were forced to wait their turn to dock into the LA and Long Beach ports in January. The problem has continued to this day and shows no signs of subsiding. Because of these delays, businesses have had to wait months to receive goods from China instead of weeks, as was the case before the pandemic. "With this type of backlog, it will take several weeks to work through that. It doesn't go away. And new ships are sailing to the US even as we speak," Shanton Wilcox from PA Consulting said. According to Kip Louttit, executive director of the Marine Exchange of Southern California, the problem extends to dry land. That's because more than 8,000 trucks are required to unload a single freight ship. "When you have more cargo, you have a less efficient cargo moving system. The pandemic itself is also slowing down the flow of goods, sidelining workers in warehouses at the ports," Louttit said. This supply distribution bottleneck is more disruptive for smaller businesses that can't afford air freight. Larger companies that can move their production away from China have been less likely to feel the effects. Supply chain impediments also have an effect on exports, as unloaded containers are sent without being filled with US goods. Delays in container scheduling result in manufacturers having to wait between four and six weeks before loading their goods onto the ship.
By Julija A.
·
March 26,2021
Mortgage rates have continued to climb for the fifth week in a row, resulting in a nine-month high. The latest data released by Freddie Mac on the 18th of March shows that the average 30-year fixed-rate mortgage has jumped to 3.09%, the highest it has been since June of 2020. The 15-year fixed-rate mortgage followed suit at 2.40%. The 30-year rate was at 3.05% the week before, and it started 2021 at 2.65%. The 15-year rate started the year at 2.16% and was at 2.38% the week earlier. "As expected, mortgage rates continued to inch up but are still hovering around 3%, keeping interested buyers in the market," according to Sam Khater, a chief economist at Freddie Mac. While the rates for mortgages and refinancing have increased, they are still at historic lows. This has resulted in fixed-rate mortgages offering better value than adjustable-rate mortgages, which may see further increases as the economy recovers from the effects of the COVID-19 pandemic. Experts expect rates to rise throughout the year due to the expected economic recovery and stabilizing actions taken by the Federal Reserve Even though the Federal Reserve doesn't adjust mortgage rates, the policies it enacts may influence them. The Federal Reserve has been buying bonds during the pandemic, and it has consistently spent $120 billion per month, which has had a stabilizing impact on mortgage rates. "Economic signs are pointing toward a post-pandemic return to normality, a welcome development as spring approaches. While we expect rates to remain favorable, especially in light of historical trends, the upward move is capping many buyers' budgets and trimming their ability to qualify for more expensive homes," George Ratiu, senior economist at Move, Inc, said. With record-low interest rates, 2020 saw a significant increase in mortgages and refinancing. Mortgages in the US amounted to $4.3 trillion, with $2.8 trillion consisting of refinancing. This is an all-time record according to a report from Black Knight, a mortgage monitoring company. However, between February and March, the number of homeowners for whom refinancing would be a sensible option fell from 18 million to 12.9 million.
By Julija A.
·
September 21,2021
---
Leave your comment
Your email address will not be published.