The "Ever Given" Partially Refloated After Six Days, Suez Canal Authority Says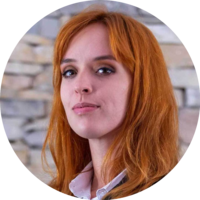 After getting stuck in the Suez Canal on Tuesday and holding up approximately $9 billion in goods per day, the cargo ship Ever Given has finally been partially refloated. This will soon allow the 367 ships stranded by the blockage to continue on their journeys.
The Ever Given, a 1,400-foot long ship, got jammed diagonally across the Suez Canal on Tuesday, reportedly due to a strong windstorm that caused low visibility. Efforts to move the gigantic ship began soon after, with a total of 14 tugboats working on getting it afloat. After these efforts appeared unsuccessful, the Egyptian government proposed offloading some of the ship's 18,300 containers, which would have added a couple of weeks to the process.
"If it goes more than five days, then we start to see our schedule back up. I'm sure other ships are on a much tighter schedule than we were... It's going to affect shipping schedules all around the world," Joe Reynolds, chief engineer at Maersk Ohio, told the BBC in an interview on Saturday.
Luckily, even though efforts to move the ship had seemed futile for several days, Inchcape, a maritime service provider, has reported today that the ship has been successfully re-floated and is secured at the moment. The Suez Canal Authority said the efforts have successfully moved the ship 334 feet away from the shore and toward the middle of the waterway.
The overall damage is yet to be definitively calculated. However, it's estimated that each day is costing more than $9 billion due to goods being stuck in containers in the canal, which amounts to approximately $400 million an hour.
An investigation into how the incident happened is also underway. Some preliminary results suggest that faulty equipment or human error could be to blame, instead of a windstorm, as was first thought.
With about 12% of global trade heading through the Suez Canal, representing the shortest sea link between Asia and Europe, the stranded ship has caused a catastrophic blockage in maritime transport.
With the canal blocked, the only alternative route for 367 ships currently waiting for the canal to open is going around the Cape of Good Hope, which would add an additional two weeks to the journey and increase the cost of both fuel and time for such a trip. However, the Ever Given's sister ship, the Ever Greet, was one of the first ships to reroute.
The jam may yet force ships to change their route to travel around Africa, which not only makes the journey significantly longer and costlier, but also increases ships' exposure to potential pirate attacks. While many say that the pirate threat along the coast of Somalia has been blown out of proportion and is now under control, it's still a route many would prefer not to take.
Of course, while almost everyone will welcome the canal's reopening, the stranded ship has already become an internet sensation, with games and memes exploding on social media networks. It's safe to say that solving this blockage, especially with the disruption brought on by COVID-19 restrictions and the rise in shipping rates for oil product tankers, is of paramount importance for returning global supply chains to something approaching normal.
About the author

Julija A.
Julia A. is a writer at SmallBizGenius.net. With experience in both finance and marketing industries, she enjoys staying up to date with the current economic affairs and writing opinion pieces on the state of small businesses in America. As an avid reader, she spends most of her time poring over history books, fantasy novels, and old classics. Tech, finance, and marketing are her passions, and she's a frequent contributor at various small business blogs.
More from news
As people continue to feel the effects of the pandemic, many small business owners are struggling to keep their businesses afloat. The US Congress is considering House Bill 3807 to help small businesses with a $42 billion relief package. Erika Polmar, the Independent Restaurant Coalition executive director, said this bill would be a "lifeline" for around 2,700 independent restaurants in Oregon that applied for relief last year but never received it. House Bill 3807 now has to pass the US Senate, and we've yet to see how much relief small businesses will actually receive. If this bill passes, it will provide much-needed relief to small businesses across the country. As Polmar said: "The future of our industry, the 216,000 jobs that restaurants and bars provide Oregonians, are in jeopardy if we don't replenish this fund." If voted in, House Bill 3807 would help the Restaurant Revitalization Fund and support many other businesses impacted by the pandemic. With this bill, small business owners could apply for grants to cover expenses such as payroll, rent, and utilities, letting them avoid getting unfavorable loans to keep their business running. This would be a massive relief for many small businesses that have been struggling to stay open during the pandemic. And although many of them are busy again, they are now facing serious problems with inflation. "All of those costs have skyrocketed. So, what you may have seen happening in 2019 as a really great banner night is now barely making ends meet," said Polmar. Dwayne Thomas, the president of the Live Events Coalition, commented on the bill, saying: "We're just in debt up to the hilt trying to stay open and relevant as now we're going back to work. We're going back to work amid a worker shortage, amid all kinds of supply chain issues, and we're going back to work quite quickly." He also said that the $13 billion would be allocated to different businesses and divided into three rounds. The first round of relief will go to those who lost 80% or more of their income within the past two years.
According to the most recent data from the Bureau of Labor Statistics, February 2022 saw significant job growth.
By Vladana Donevski
·
March 10,2022
Despite some progress over the years, the gender gap persists in finance programs at top business schools.
By Julija A.
·
February 08,2022
---
Leave your comment
Your email address will not be published.