Texas Phishing Scam Targets Small Business Owners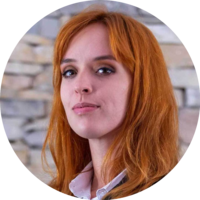 The Better Business Bureau (BBB) scam tracker is currently reporting 200 phishing scams all across Texas, with financial losses ranging from $35 to $3,000.
This is a standard phishing scam that is targeting small businesses and appears in the form of links or attachments in an email. Once you click on them, malware is automatically downloaded to your computer, and scammers can access your personal data and steal your credit card information. The scam is disguised as a request for proposal (RFP) attachment to attract the attention of local entrepreneurs, who know RFPs are a good way to win new contracts and establish connections with clients.
There seem to be two versions of this scam. In one, an email with an official-looking PDF file is sent, and when a person clicks on the PDF, malware is downloaded to their computer. In another version, a link in the email takes you to a form that asks you to fill in your personal banking information, claiming that you need to provide payment details.
More than 98% of businesses across the state are small businesses, and BBB is issuing a state-wide warning to owners not to open any emails from sources they don't trust.
The BBB office in Texas has also provided a list of tips that companies can use to protect themselves from phishing scams:
Visit the company's website. Most scammers claim they belong to a government agency to invoke a sense of trust. This can easily be checked by visiting the agency's website and seeing whether they posted any RFPs online. You should also call them to check whether they sent emails to small business owners.
Call the contact provided in the email. If no one answers the phone or people refuse to speak to you, then you can be certain that they're trying to scam you.
Be wary of generic emails. Since scammers usually try to cast a wide net, any lack of personal details and generic-looking RFP forms could potentially indicate shady dealings.
Never open attachments. If you have any doubts, it's better to be safe than sorry. Unless you're receiving an email from a completely trusted source, don't click on any attachments. Another good idea is to check whether the files have a .exe extension. These types of files are often disguised as PDFs.
Don't trust logos. Even official-looking logos can potentially be fake. The same goes for email addresses and other contact information.
If you have taken the necessary precautions and noticed a scam, report it. This way, you'll help the authorities fight fraud and potentially help save small businesses such as yours from getting swindled.
About the author

Julija A.
Julia A. is a writer at SmallBizGenius.net. With experience in both finance and marketing industries, she enjoys staying up to date with the current economic affairs and writing opinion pieces on the state of small businesses in America. As an avid reader, she spends most of her time poring over history books, fantasy novels, and old classics. Tech, finance, and marketing are her passions, and she's a frequent contributor at various small business blogs.
More News
On Monday, the U.S. Supreme Court revoked a state court ruling that imposed a $135,000 fine on Oregon cake shop proprietors Melissa and Aaron Klein, for denying a lesbian couple service by refusing to make them a wedding cake. The Sweet Cakes bakery has been temporarily spared the fine, and the case has now been sent back to the lower courts which initially upheld it. The Kleins' bakery closed in 2016, three years after they declined to make the cake on religious grounds. Yesterday's Supreme Court decision directs the Oregon judges to consider last term's ruling in a nearly identical case, in favor of Colorado baker Jack Phillips, who also refused to make a cake for a same-sex wedding. The Oregonian reported that the Kleins decided to take the case to the Supreme Court last year, after having exhausted their appeals in Oregon. Following the 2015 state Bureau of Labor and Industries ruling, they paid $135,000 in damages for violating a state anti-discrimination law. The Oregon appellate court ruling preceded the Supreme Court's ruling in Phillips' case. The couple's attorneys had argued that the Colorado case needed to clarify whether government officials should be allowed to mandate business owners to provide services contrary to their religious beliefs. First Liberty Institute, a Texas-based organization that provided legal aid to the Kleins, specializes in cases involving religious freedom. According to David Harsanyi, a senior editor at The Federalist, Phillips' decision to deny the homosexual couple a wedding cake was not based on homophobia. Phillips claims that his establishment never queries their customers about their sexual preferences or preferred pronouns. He also states that they did not bar anyone from purchasing any products made in the shop, a place of public accommodation. However, Rachel Bowman-Cryer claims that the 2013 events at the Sweet Cake bakery unfolded differently. When the bride-to-be visited the bakery with her mother and met Aaron Klein, she claims that he did, in fact, ask for the names of the bride and groom, as well as the date of the ceremony. When the women told him there was no groom, Klein apologized and said the bakery did not make cakes for same-sex weddings. Of the 50 states in the U.S. 21, including Colorado and Oregon, uphold anti-discrimination laws protecting homosexuals and other vulnerable groups.
By Andrea
·
February 28,2022
Mecklenburg County in Charlotte, NC, is starting a small business loan program to help struggling minorities. Its primary aim is to reduce racial inequality and aid small business owners and people who want to start a new venture. The budget for reducing racial disparity has been quadrupled, and the county commissioners increased the budget from $2 million to $8 million on June 4 and allocated a portion of this sum to the new loan program. Peter Zeiler, the county's director of economic development, said in an interview: "There's a lot of families out there and individuals that have great ideas and simply need access to a little bit of capital to change their lives, and we're hoping this can help them do that."This fund will count $2.75 million and provide loans up to $75,000. Mecklenburg County Commission Chair George Dunlap claims he has been trying to make a loan program for a decade now and it has finally been approved. There are many people with good business ideas who simply don't have the capital to make it come to fruition, and this kind of shortage of resources is a common problem for would-be business owners. This sort of incentive by the governing council is much-needed in small counties such as Mecklenburg, where business incubation could be the key to stabilizing the economy and increasing tax revenue. This loan program will be self-funding, which means that the interest paid from the loans will go directly into funding other loans. This lack of investors limits the program's capacity, but it is a step in the right direction. The Charlotte-Mecklenburg Black Chamber of Commerce board chair, Shante Williams, claims to be "cautiously optimistic" and that, while she's glad that the county is taking steps towards equality, she fears it might not be enough. Dunlap claims that the funds should be sufficient in the long run. Not every business will get funded in the first cycle, but as time goes by and more small enterprises become successful and repay their interest rates, more companies will receive funding. Each new cycle could potentially increase funding. It will also help people who are unable to get bank loans. Banks generally only approve loans to firms that are already established, which means only those who no longer need a loan can get one. This way, small enterprises will have access to government funding. While this fund aims to decrease racial disparity, it will be available to everyone, regardless of race. The fund will be managed by an independent lending agency, and the program is set to go into effect by the end of the summer.
By Julija A.
·
June 18,2019
Beto O'Rourke, Texas Democratic presidential hopeful, revealed his plan for ending racial wealth disparity which would generate 200,000 small businesses owned by women and minorities over the course of eight years.The 2020 Presidential Candidate announced his plan this Saturday, at the Black Economic Alliance Presidential Forum in South Carolina."Inspired by conversations he has had with small business owners across the country and drawing from his own experience, Beto understands the unique challenges facing small business owners – and that those challenges are only heightened for women entrepreneurs and people of color," reads a release on his website.In a Tweet from June 15, O'Rourke said that the country is being held back "by an economy that works too well for too few and not at all for too many." According to a Federal Reserve Report published in 2017, white households had ten times the annual income of a black household and eight times the income of a Latino household. A racial income gap this wide is preventing entrepreneurs of color from accessing financial resources provided by the country, as their credit scores are much lower than those of their white counterparts.If elected to the White House next year, O'Rourke intends to drive the economy forward by empowering businesses owned by women and minorities. His plan consists of three key points:Firstly, the White House candidate proposes confronting deep-rooted discrimination against women and minority small business owners by creating a public credit reporting agency which would enable fairer access to credit. He would also triple the investment in the Minority Business Development Agency, making it $102 million in annual funds, in order to provide the necessary mentorship and financial resources to this target group.The second point of his plan focuses on the Community Development Financial Institutions Fund. Beto points out that this fund has proven to be an effective method for distributing capital to businesses that need it the most. He would double the annual funding for this body, reaching $500 million annually.Lastly, he suggests diverting more funds from large corporations to small businesses primarily owned by women and people of color. Currently, federal procurement from small businesses amounts to $105 billion. The Texas Democrat would increase this to $205 billion and make sure that the share of the contracts awarded to women and minority entrepreneurs is at least 50%.Senator Elizabeth Warren unveiled her own plan for boosting diverse entrepreneurs one day before her contender in the presidential race.
By Ivana V.
·
February 28,2022
---
Leave your comment
Your email address will not be published.