Texas Lifts Mask Mandate in a Push To Reopen, Despite Health Authorities' Warning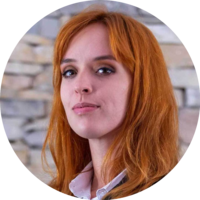 Governor Greg Abbott announced Tuesday he's dispensing with the mask mandate in Texas, even though health officials warn not to wind down virus restrictions.
The rollback has been issued following the increased availability of vaccines and a drop in the number of COVID-19 cases and hospitalizations. However, health experts emphasize the possibility of another surge and warn of more lethal variants of SARS-CoV-2.
Centers for Disease Control and Prevention guidelines still advise wearing masks, especially in the state where the virus has killed more than 43,000 people. Even though the numbers across the US have recently been rapidly falling, the death toll remains high, averaging 300 per day.
Not only health authorities reacted; president Joe Biden intervened on Wednesday, blasting Abbott's decision as "Neanderthal thinking," warning that the pandemic is far from over.
This decision made the biggest impact on retailers across the country. Following Abbott's announcement that businesses will work at full capacity beginning March 10 and the announcement of the rollback of the mask mandate, retailers were left in awe.
They worry it's too soon to ease safety restrictions and don't plan to make any adjustments to their safety measures. Big retailer chains and supermarkets still insist on customers wearing masks to protect their staff. The decision to stop masking around others can jeopardize the grocery stores around the country and reverse the gains Texans have worked so hard to achieve, they believe.
Most of them won't allow maskless customers nor employees, following the guidelines from CDC. Jason Brewer from the Retail Industry Leaders Association called Abbott's decision a "premature mistake that will put retail workers in a vulnerable position" in an email statement for CNN.
The National Retail Federation released a statement on this, encouraging customers to continue wearing masks in stores nationwide. The spokesman for NRF insisted in it that "retailers are private businesses, and it is within their right to implement and enforce policies that protect the health and the safety of their employees and their customers."
The decision to scale back virus restrictions amid the pandemic caused turmoil and controversy among retailers and customers. It's yet another tryout for them, and we'll see whether businesses will be able to strike a balance between survival and safety. Let us hope that Abbott's decision won't undermine everything that has been done so far in terms of protecting Texans against COVID-19.
About the author

Julija A.
Julia A. is a writer at SmallBizGenius.net. With experience in both finance and marketing industries, she enjoys staying up to date with the current economic affairs and writing opinion pieces on the state of small businesses in America. As an avid reader, she spends most of her time poring over history books, fantasy novels, and old classics. Tech, finance, and marketing are her passions, and she's a frequent contributor at various small business blogs.
More News
Retail apocalypse is a term used to describe a change in consumer spending patterns that resulted in the widespread closure of brick-and-mortar retail stores throughout the last decade, especially those belonging to huge retail chains like Sears and J.C. Penney. This is the result of a variety of different factors including the growth of e-commerce, market saturation, and the shrinking of the American middle class. These underlying problems were only exacerbated by the COVID-19 pandemic, with thousands of stores closing their doors permanently. Unfortunately, newly available data reveals that the apocalypse will continue well into 2021, as many retailers have experienced unrecoverable losses. The year 2019 already saw a significant increase in retail closures. During that year alone, 9,302 stores were closed, a 59% increase from 2018. This was the highest number of yearly closures since 2012 when this type of data tracking was first initiated. When the coronavirus pandemic hit in early 2020, it accelerated the slow death of retail stores. According to data published by Business Insider in August 2020, over 8,300 stores have already been permanently closed. While this figure is worrying, it is still lower than the numbers from 2019. However, the final tally was far worse. According to Forbes, a total of 15,542 stores were closed by December 31 of that year. While it's evident that retail stores were facing difficulties long before the pandemic, the effects of the coronavirus on various businesses cannot be understated. Measures intended to curb the spread of the virus, including nationwide lockdowns, hastened the demise of many of these companies. Some retail chains closed only a portion of their stores, while others shut down almost completely and were forced to file for bankruptcy. J.C. Penney, the brand synonymous with American mall culture, filed for Chapter 11 bankruptcy back in May 2020. In total, the company closed 175 stores so far. J.C. Penney managed to emerge from bankruptcy in December 2020, but we're yet to see a tangible recovery. Sears and Kmart have been in free fall for some time, with their combined store count amounting to only 95 in July 2020. Sears Holdings, the parent company of both of these chains, filed for bankruptcy in 2018 and was almost liquidated in 2019. While Sears and Kmart keep marching on, it's only a matter of time before the stores further diminish in number. GameStop, the troubled video game retailer, has also been on a downward spiral for some time now. While the company announced in March that it will close 320 stores, it ended up closing nearly 450 of them in 2020. In the third quarter, their sales dropped by 26.7%. These are only some of the many large chains that saw massive store closures and significant drops in revenue. While retail stores have recovered from the lockdown in March and April of last year, this holiday season has indicated that most retail sectors are not out of the woods yet and may experience further losses. Of course, not all sectors have faced losses during the pandemic. Essential retailers, such as those that sell groceries and home improvement products as well as those that have shifted towards online sales have experienced massive growth of revenue. In 2020, Walmart's net sales grew by nearly $10 billion. While most retailers hope that the COVID-19 jab will put them back on track, the question remains whether they'll be able to hold out until a significant portion of the population has been inoculated.
By Damjan Jugovic Spajic
·
January 28,2021
US consumer confidence dropped in December in response to a faltering economy and a rise in deaths and new cases of COVID-19. The Conference Board reported a December 2020 Consumer Confidence Index of 88.6, a fall of more than four percentage points from November's 92.9 rating. The Conference Board is an economic research company that publishes monthly reports on public optimism. Its Consumer Confidence Index, based on a survey of 5,000 households, has been published since 1967. The figures often influence stock market fluctuations and factor into decisions of the Federal Reserve. The coronavirus pandemic is responsible for 18.3 million infections and more than 323,000 deaths in the United States. It has led to high unemployment, reduced revenues in many industries, and economic struggles for families and small businesses as restrictions imposed by state and local governments reduce consumer spending. Although an 88.6 rating suggests that consumers lack confidence in a speedy recovery, it is nowhere near February 2009's rating of 25, which came during a global financial crisis. The Conference Board says 29% of consumers believe the economy will improve over the next six months - an increase from the 26.5% recorded in November. Nonetheless, consumers believe the overall outlook is bleak. "Consumers' assessment of current conditions deteriorated sharply in December, as the resurgence of COVID-19 remains a drag on confidence," said Lynn Franco, the Conference Board's senior director of economic indicators. "Overall, it appears that growth has weakened further in Q4, and consumers do not foresee the economy gaining any significant momentum in early 2021."
By Julija A.
·
December 25,2020
US consumers increased holiday spending again this year despite a shorter holiday shopping season.That's the bottom line from credit card company Mastercard.The holiday shopping season was short this year because Thanksgiving came on November 28. Black Friday, the day that traditionally kicks off holiday shopping, came the next day. That gave consumers six fewer shopping days before Christmas than last year. Even so, they managed to drive holiday spending numbers up.A Mastercard report based on retail sales data collected between November 1 and Christmas Eve 2019 reveals that eCommerce sales grew by 18.8% compared to the same period last year. Online shopping made up 14.6% of total retail sales.Excluding autos, overall holiday retail sales increased by 3.4%."eCommerce sales hit a record high this year with more people doing their holiday shopping online," Mastercard senior adviser Steve Sadove said in a statement. "Due to a later than usual Thanksgiving holiday, we saw retailers offering omnichannel sales earlier in the season, meeting consumers' demand for the best deals across all channels and devices."Retailers, who make as much as 40% of their annual sales during the holidays, have made significant investments to reach the high customer-service bar set by retail giant Amazon. Same-day delivery, lockers for store pick-up, and better online presence are the latest trends many retailers are trying to follow.President Donald Trump boasted about the 3.4% gain in a tweet: "2019 HOLIDAY RETAIL SALES WERE UP 3.4% FROM LAST YEAR, THE BIGGEST NUMBER IN US HISTORY. CONGRATULATIONS AMERICA!"Trump, whose 2020 electoral campaign focuses on the economic gains achieved during his presidency, referred to the retail sales increase as unprecedented.That claim was refuted by Mastercard spokesperson Willian Tsang, who noted in a Reuters interview that 2018 saw a 5.1% increase in retail sales over 2017.The White House did not provide an immediate comment on the discrepancy.
By Ivana V.
·
September 21,2021
---
Leave your comment
Your email address will not be published.