Tesla Buys Canadian Startup's Patents To Build Cheaper Batteries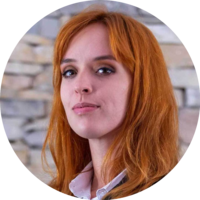 Tesla's $3 purchase of patent applications from Canadian battery startup Springpower International will help push Tesla's car closer to a price of $25,000.
Tesla purchased these patent applications just two days before Battery Day, during which it announced that the company is actively working on reducing the expense of creating lithium-ion batteries. Elon Musk and senior vice-president of engineering Drew Baglino explained the details around the new technology for producing batteries. If successful, the adoption of this technology could drive Tesla's electric vehicle price closer to the $25,000 price range, effectively turning Tesla cars into an affordable and much more sustainable option.
Since the purchase of the patent applications, several Springpower researchers have updated their LinkedIn profiles to say that they are now working at Tesla. Since Tesla has been recruiting promising battery-focused startups for some time now, this could indicate that Springpower became yet another such acquisition.
In 2015, Tesla signed a five-year exclusive partnership with a leading battery researcher Jeff Dahn and renewed the contract for another five years this January. The company purchased another Canadian battery company, Hibar, in 2019.
This years-long endeavor is all about bringing battery production in-house to eliminate the reliance on current battery suppliers, such as Panasonic. Still, Musk warned not to expect results too soon, as it will take Tesla anywhere from a year to 18 months to turn these advantages into reality.
This announcement pushed a deadline Musk set in August 2018, when he estimated that the company would reach the desired price point in three years. Still, Tesla seems to be battling on one-too-many fronts, and that it should, just like any other company, adopt a better task management system on a much larger scale.
Namely, as Tesla pushes on the battery front, it struggles to open its gigafactory in Europe, located near Berlin. The gigafactory is meant to be the European version of its gigafactory in Texas. However, as even the Texas one still hunts for workers, with job posts regularly published on job posting sites, it might be a while before Musk cuts Berlin factory's red tape.
It is yet to be seen whether Tesla can meet the new deadline for its vehicles becoming affordable and what role the Springpower team will play in accomplishing it.
About the author

Julija A.
Julia A. is a writer at SmallBizGenius.net. With experience in both finance and marketing industries, she enjoys staying up to date with the current economic affairs and writing opinion pieces on the state of small businesses in America. As an avid reader, she spends most of her time poring over history books, fantasy novels, and old classics. Tech, finance, and marketing are her passions, and she's a frequent contributor at various small business blogs.
More from news
The US drive-thru restaurant franchise Checkers & Rally's closed a multimillion-dollar deal with Israeli startup Hi Auto and purchased its AI-based speech recognition software. The restaurant chain announced that it was implementing the technology in all the company-operated stores and most of the franchised locations. Hi Auto's technology will enable Checkers & Rally's customers to place their orders through an automated speech recognition system that reportedly has a 95% accuracy rate. The system is capable of recording changes in the order during conversations with customers and understands complex menus and even half-sentences. In short, the solution acts as the perfect employee who does not grow weary, never misses a day of work, is always polite, and never forgets to suggest upsells. The system helps solve the labor shortage problem in the US restaurant industry, which loses hundreds of thousands of employees each month. When compared to human employees, the software is able to take orders faster and handle more customers simultaneously without any errors. The move is seen as a strategic one by Checkers & Rally's, which has been struggling in recent years to keep up with the likes of major chains such as Wendy's, Burger King, and Jack in the Box. Along with investing in restaurant POS systems that streamline order management, Checkers & Rally's has also been upgrading its mobile app. The goal is to make it easier for customers to order and pay ahead without having to wait in line for the cash register. The deal is also a major achievement for Hi Auto, which was founded in 2019 by Zohar Zisapel and has raised $8 million to date. The company will now be able to scale its operations and widen its presence in the US market with one of the biggest fast-food companies as its client.
By Julija A.
·
March 18,2022
Pony.ai, a US- and China-based autonomous driving tech-startup company, reported on March 7, 2022, that its valuation had peaked at $8.5 billion.
By Julija A.
·
March 14,2022
On January 25th, New York and Tokyo-based startup Bokksu announced its Series A funding round raised $22 million.
By Julija A.
·
February 07,2022
---
Leave your comment
Your email address will not be published.