Tesla Buys Canadian Startup's Patents To Build Cheaper Batteries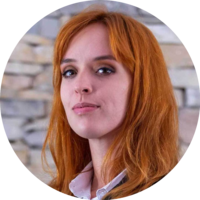 Tesla's $3 purchase of patent applications from Canadian battery startup Springpower International will help push Tesla's car closer to a price of $25,000.
Tesla purchased these patent applications just two days before Battery Day, during which it announced that the company is actively working on reducing the expense of creating lithium-ion batteries. Elon Musk and senior vice-president of engineering Drew Baglino explained the details around the new technology for producing batteries. If successful, the adoption of this technology could drive Tesla's electric vehicle price closer to the $25,000 price range, effectively turning Tesla cars into an affordable and much more sustainable option.
Since the purchase of the patent applications, several Springpower researchers have updated their LinkedIn profiles to say that they are now working at Tesla. Since Tesla has been recruiting promising battery-focused startups for some time now, this could indicate that Springpower became yet another such acquisition.
In 2015, Tesla signed a five-year exclusive partnership with a leading battery researcher Jeff Dahn and renewed the contract for another five years this January. The company purchased another Canadian battery company, Hibar, in 2019.
This years-long endeavor is all about bringing battery production in-house to eliminate the reliance on current battery suppliers, such as Panasonic. Still, Musk warned not to expect results too soon, as it will take Tesla anywhere from a year to 18 months to turn these advantages into reality.
This announcement pushed a deadline Musk set in August 2018, when he estimated that the company would reach the desired price point in three years. Still, Tesla seems to be battling on one-too-many fronts, and that it should, just like any other company, adopt a better task management system on a much larger scale.
Namely, as Tesla pushes on the battery front, it struggles to open its gigafactory in Europe, located near Berlin. The gigafactory is meant to be the European version of its gigafactory in Texas. However, as even the Texas one still hunts for workers, with job posts regularly published on job posting sites, it might be a while before Musk cuts Berlin factory's red tape.
It is yet to be seen whether Tesla can meet the new deadline for its vehicles becoming affordable and what role the Springpower team will play in accomplishing it.
About the author

Julija A.
Julia A. is a writer at SmallBizGenius.net. With experience in both finance and marketing industries, she enjoys staying up to date with the current economic affairs and writing opinion pieces on the state of small businesses in America. As an avid reader, she spends most of her time poring over history books, fantasy novels, and old classics. Tech, finance, and marketing are her passions, and she's a frequent contributor at various small business blogs.
More News
Revo Foods, the startup that developed a method for 3D printing veggie-based salmon, raised more than €1.5 million in its first funding round. The first 3D printed products, salmon stripes and salmon spreads, are now entering new European markets after debuting in Austria in 2020.Some of the company's key investors include Hazelpond Capital, MKO Holdings, and friends2grow. Money also came from national funds such as the Vienna Business Agency and the FFG Austrian Research Promotion Agency.The Vienna-based Revo Foods has been developing seafood alternatives since 2020. The goal is to fully recreate the salmon, but only by using 100% plant-based ingredients. The company is currently working on matching the required texture, structure, and taste of salmon and tuna out of pea proteins, algae extracts, and dietary fibers. Apart from being a healthier version of salmon, the process creates less waste and retains more nutritional aspects.It's also a good thing for the planet. It helps with reducing the need for industrial fishing, which is very damaging to the environment. At the moment, 90% of global fish stocks are either overfished or at capacity, and this is another effort to reduce these numbers while at the same time creating something delicious.The first products that hit the market at the end of 2020 were The Smokey One (smoked salmon stripes) and The Creamy One (salmon spreads). The company is actively working on developing salmon further and coming up with tuna sashimi.Revo Foods representatives said they are "enthusiastic to work with fantastic strategic investors that will really accelerate our 3D printed plant-based seafood market entry."Last month, Revo Foods hosted the world's first tasting for 3D-printed plant-based salmon, allowing interested food lovers to taste the new salmon and provide them with much-needed feedback.Even though Revo Foods is the first to use 3D printing for seafood, the 3D printing trend has already brought some excellent results for meat. Novameat, a firm from Spain, already developed a 3D printed vegan steak, and Redefine Meat, a startup from Israel that raised an astonishing $29 million, will soon be launching its 3D printed, plant-based meat products.Despite the pandemic, 2020 was a record year for startup investments, and from looks of it 2021 has a chance to beat this record.
Due to the ongoing pandemic and companies increasingly relying on cloud services and work from home, cybersecurity investments in 2020 resulted in a record $7.8 billion and 665 international deals. The US cybersecurity investments increased by 22% last year compared to 2019. Businesses are turning to small business insurance companies for an added layer of protection. The entire US venture market has risen a mere 15% during the same period. Of the total venture capital funds, 39% went into cybersecurity startups in seed or early stages. On a global scale, the funding reached 45%. The trend continues this year as cybersecurity worldwide has already seen more than $3.7 billion worth of investments - $1.4 billion more than in the first quarter last year. Despite a 10% increase in cybersecurity spending, Canalys believes that companies are not investing in cybersecurity enough. The tech market analyst company reports more breaches in 2020 alone than in the last 15 years combined. The main reason are the ever more dangerous ransomware attacks, disrupting or even shutting companies down. Therefore, having a cloud backup should be considered mandatory by now. The US and Israel had a 90% presence on cybersecurity venture funding last year. US companies earned $5.9 billion or 76%, while the Israeli companies got $1 billion of the entire cybersecurity funding. UK companies secured $262 million or 3% of the fundings, thanks to the Series C funding of the data privacy company Privitar equaling $80 million. The majority of the funded companies are from San Francisco. New York businesses gathered $874 million or 15% of last year's funding. Massachusetts came in third with 12%, followed by Texas companies, which claimed 7%. Thanks to the record investments in 2020, six new cybersecurity unicorn startups (worth more than $1 billion) saw the light of day. It is the highest number of unicorn companies on an annual basis so far. Five are from the US, while the sixth, called Cato Networks, is Israel-based. The record is clearly to be beaten this year, as nine cybersecurity unicorns have emerged thus far. Furthermore, cloud infrastructure investments increased by 33% in 2020, cloud software by 20%, notebook PC sales by 17%, and wi-fi router sales by 40%. One of the first steps for increasing security could also be employing remote desktop software within companies to improve internal IT support services.
Amazon announced another round of investing in Indian startups and digitizing small and medium-sized businesses (SMBs). The investment is meant to help Indian SMBs debut on the online marketplace, ultimately expanding their customer base into a global one. The Amazon Smbhav Venture Fund focuses on agriculture and healthcare, but startups from other niches might get funding, depending on how much they intersect with SMBs. The agri-tech investment section aims to provide farming solutions, such as making agro-inputs more accessible to farmers, providing credit and insurance, and ensuring better produce quality. Healthcare-oriented startups working on telemedicine, e-diagnosis, and AI-powered treatment recommendations are also eligible for the money. The Amazon Smbhav annual event also served as announcement time for the "Spotlight North East" initiative: Through this venture, Amazon plans to bring over 50,000 artisans and small businesses from India's North East region online by 2025. The effort should bring about an availability boost for tea, spices, and honey from the area. The two ventures represent Amazon's latest attempt to tackle the India market, after already investing $6.5 billion in it: First, $2 billion in July 2014, an additional $3 billion in June 2016, and finally another $1 billion in January 2020, all with the same goal - digitizing SMBs. Amazon claimed to have created 300,000 jobs in India since the beginning of 2020: 250,000 new sellers, plus another 50,000 local retailers. However, this level of aggressive investment garnered a lot of backlash for Amazon, both from the SMBs it's focusing on and the Indian government. Tens of thousands of protestors marched on the street after last year's announcement, and a similar scene unfolded this year. There is an overall concern among Indian trader groups about Amazon's circumventing of the country's rules. Amazon has been struggling since its opening in India to adhere to India's eCommerce rules. Amazon is greatly constricted by these laws: For one, eCommerce firms cannot hold inventory or sell items directly to consumers. Instead, eCommerce businesses have been operating through a web of joint ventures with local companies serving as inventory holders. India fixed this loophole in 2018, forcing Amazon to unlist thousands of items and make their investments in affiliated firms more indirect. Indian retailers have long been raising their concerns about Amazon's alleged flout of Indian regulations. The Confederation of All India Traders (CAIT) said on the topic: "For years, CAIT has been maintaining that Amazon has been circumventing FDI laws of India to conduct unfair and unethical trade." India imposed several additional regulations in recent years that extensively hurt US firms operating in India, Amazon being just one of them. Last year, for example, New Delhi started to enforce a 2% tax on all foreign billings for digital services provided in the country. The US Trade Representative estimates that the aggregate annual bill for US companies in India will probably exceed $30 million. Earlier this year, the USTR said that the categories India was taxing are "not leviable under other digital services taxes adopted around the world." As Amazon has yet to turn a profit in India, it remains to be seen whether its venture there will be a success or a defeat similar to the one it experienced in China.
---
Leave your comment
Your email address will not be published.