Tencent Partners With Paytm in $100 Million Video Startup Investment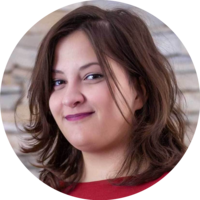 Tencent, a Chinese internet giant, will join Paytm, an Indian e-commerce payment company, in a plan to invest about $100 million in MX player.
MX Player is one of the many streaming services fighting for supremacy in a fast-growing but exceedingly fragmented Indian market. Currently the fastest-growing Indian streaming service, MX Player is one of the best content-streaming options in the country, with a number of foreign players crowding in.
This Indian OTT platform and global offline video player is owned by Times Internet, a unit of Indian media conglomerate Bennett Coleman & Co. The final stages of the deal between Tencent and Paytm are still underway, and the specific terms are still susceptible to changes.
Tencent Holdings Ltd. has been investing in movies, television shows, and other forms of entertainment to boost user engagement. The Chinese tech and social media giant is a world-renowned investment holding conglomerate founded in 1998. Its many subsidiaries specialize in online services and products, AI, and entertainment.
Tencent has been looking to expand its video-streaming efforts to Southeast Asia. Last month, it launched its first video streaming service in Thailand. With over 89 million subscribers, its video-streaming sites have seen a 43% year-on-year surge in subscriptions in Q1 2019.
Investing in MX Player, one of the most downloaded entertainment apps worldwide, provides Tencent with a much-needed foothold in the Indian market. In India, the burgeoning smartphone users are consuming a variety of media via cheap wireless data plans. MX Player relies on smaller towns for about two-thirds of its viewership and competes with the likes of Amazon Prime Video and market leader Hotstar, whose owner is none other than Walt Disney Co.
The projected streaming market growth in India should reach an annual rate of 22% ($1.7 billion) by 2023, PricewaterhouseCoopers estimates. Paytm, an Indian digital payment leader, reported 5.5 billion transactions in the 12 months ending with March 2019, with a gross value of more than $50 billion. MX Player's 30 million registered users will expand Paytm's online payment audience.
Bloomberg's source asked not to be named because the details are private. Jane Yip, a spokeswoman for Tencent, and representatives for Paytm and MX Player declined to comment.
More News
An Irish healthcare startup Nutrias has discovered the first healthcare ingredient using artificial intelligence (AI). It plans to discover another four within the next 18 months.Nuritas has raised $65m (£51m) from a series of high-profile investors such as U2's Bono, Salesforce founder Marc Benioff, and the Edge. It has also raised money from serial entrepreneur Ali Partovi, an early advisor to Dropbox, and the European Investment Bank.The startup's machine learning method for drug discovery now prides itself on a 60% success rate — surpassing the results in the rest of the pharmaceutical industry by a long shot.The first ingredient with medicinal effects was discovered in collaboration with the German chemical giant BASF (BAS.DE), and it helps treat inflammation. By the end of 2019, the healthcare product should hit the market in a number of sports nutrition products, said CEO Emmet Browne, in his interview for Yahoo Finance UK."We believe not only that we have launched the only healthcare ingredient found through AI, but we will, in fact, launch the second, third, fourth, and fifth within a 12–18 month period as well," Browne commented in the interview.Such ingredients usually take five to seven years to discover, at an approximate cost of $35m. Nutrias has achieved the same goal in two years. "To have something in market that quickly is just exceedingly disruptive by comparison to what's normally the case with that particular arena," said Browne.A three-stage process is all this startup needs to discover new healthcare products, starting with a manual identification of a range of possibilities. Once this stage is finalized, machine learning steps in to narrow down the options. Somewhere around 60% of identified ingredients will show the bioactive activity the scientists are searching for, according to Browne. "In effect, what we do is use artificial intelligence to unlock nature's secrets. That's the depth of it.""Nature carries an exhaustible reserve of bioactive opportunities," Browne said, noting that the "vastness has until now made it relatively impenetrable to the 20th-century process of discovery."Founded in 2014 by Dr. Nora Khaldi, an Irish-Algerian scientist, Nuritas combines AI and genomics to discover and unlock natural Bioactive Peptides with a wide array of health benefits. In a world of mounting health issues, a growing number of chronic diseases, and a rapidly aging population, Nutrias is trying to offer preventative options at an affordable price.Nutrias is also a founding member of a coalition of tech and health experts, pharmaceutical companies, and research organizations called the Alliance for Artificial Intelligence in Healthcare. They aim to use AI and machine learning to build a healthier world for everyone. 
Apple Inc. confirmed its acquisition of the self-driving car startup Drive.ai yesterday.The Silicon Valley autonomous vehicle startup filed WARN documentation with the Employment Development Department of California on June 12 announcing its closure on June 28. The news of Drive.ai shutting down was first reported by the San Francisco Chronicle.Earlier this month, there were rumors of Apple showing interest in purchasing the AI tech company which was once valued at $200 million.In yesterday's statement, the creators of iPhone informed the public about their latest procurement. The value of the deal was not disclosed.This purchase confirms Apple's on-going interest in self-driving car software. A few years ago, the tech giant started an autonomous driving vehicle initiative of its own called Project Titan, but not much is known about it.After the January layoffs of 200 employees who had been working on the stealthy self-driving car design, Apple found itself in need of skilled staff in the field of engineering and robotics. In response, it resorted to an acqui-hire, a well-known move in Silicon Valley. The term refers to a strategic buyout of smaller startups by large players in the industry with the sole purpose of acquiring their engineers.Even though the shuttle firm had been struggling financially and looking for a buyer since February, its talent pool is undeniable. Drive.ai was founded in Mounting View, CA in 2015 by a team of Stanford University graduates who worked under the supervision of the acclaimed AI expert Andrew Ng.In its early years, the company received quite a lot of attention and capital. According to CrunchBase data, the artificial intelligence startup raised $77 million in venture capital from backers such as New Enterprise Associates, GGV Capital, Northern Light Venture Capital, HOF Capital, Nvidia GPU Ventures. It was last valued at $200 million in June 2017. Before Apple acquired it, Drive.ai had been running a pilot program in Arlington, TX, offering on-demand service to the general public free of charge. Since October 2018, the interested citizens were able to order a self-driven vehicle via Drive.ai mobile app or by using one of the kiosks located across the city.Adrian Fine, director of communications and policy at Drive.ai, gave no statement to the media about the closure.
By Ivana V.
·
March 14,2022
The mortgage technology company announced yesterday that it has raised $130 million in series E funding. The latest cash infusion possibly gives the San Francisco-based startup a tech unicorn status.Nima Ghamsari, co-founder and CEO of Blend said yesterday that the late-round funding was led by Temasek and General Atlantic. Existing backers such as Founders Fund, 8VC, Lightspeed Venture Partners, and Greylock Partners also participated in series E.The company didn't reveal the valuation of the latest round. However, Fortune reported that series E was "about doubling the series D valuation," which was $500 million. If Blend has managed to attain this goal, it means that the company is now officially a tech unicorn—a term used for startups with a billion-dollar private valuation.Since its founding in 2012, the fintech startup has gathered a total of $310 million in venture capital. According to CrunchBase data, the previous round, series D, brought in $100 million in late August 2017.The financial technology lending platform provider intends to use the money raised to expand its 400-employee team further, broaden its offer of consumer lending products and invest in new technologies.Blend, which stands for better lending, is an online platform that provides customers with a simpler and quicker loan application process by cutting paperwork out of the process. "Together with our partners, we've made significant strides in transforming lending experiences for consumers and institutions across the country," Ghamsarid said in a statement.What Blend's SaaS solution essentially does is power the mortgage and loan application process on websites of banks such as U.S. Bank and Wells Fargo. Marc Greenberg, head of finance, says that the company "routinely processes nearly $2 billion in loans every day in partnership with more than 150 lender customers."Apart from revealing how much venture capital it raised in series E, the tech startup took the opportunity to announce that Ann Mather, former Pixar CEO, will be joining the company as the first independent board member. Mather currently sits on the boards of a number of successful companies, including Alphabet (Google's parent company), Netflix and Airbnb."As we build toward a more transparent and frictionless future where lending transactions happen in one tap, we're grateful to have the experience of , along with the teams at Temasek and General Atlantic, in our corner for this journey," Ghamsari said in a press release yesterday.Before Mather, Blend had welcomed Tim Mayopoulos to the company in January. The former CEO of Fannie Mae took the role of the company president, taking charge of all the go-to-market operations."We see this fundraise as a huge validation of our approach and our business model and partnership with banks," Greenberg told Crunchbase News. "Having Tim join the company is like another huge brick in the building block."
By Ivana V.
·
July 13,2020
---
Leave your comment
Your email address will not be published.