Tencent Partners With Paytm in $100 Million Video Startup Investment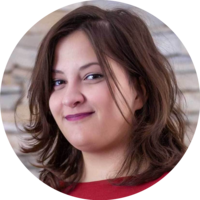 Tencent, a Chinese internet giant, will join Paytm, an Indian e-commerce payment company, in a plan to invest about $100 million in MX player.
MX Player is one of the many streaming services fighting for supremacy in a fast-growing but exceedingly fragmented Indian market. Currently the fastest-growing Indian streaming service, MX Player is one of the best content-streaming options in the country, with a number of foreign players crowding in.
This Indian OTT platform and global offline video player is owned by Times Internet, a unit of Indian media conglomerate Bennett Coleman & Co. The final stages of the deal between Tencent and Paytm are still underway, and the specific terms are still susceptible to changes.
Tencent Holdings Ltd. has been investing in movies, television shows, and other forms of entertainment to boost user engagement. The Chinese tech and social media giant is a world-renowned investment holding conglomerate founded in 1998. Its many subsidiaries specialize in online services and products, AI, and entertainment.
Tencent has been looking to expand its video-streaming efforts to Southeast Asia. Last month, it launched its first video streaming service in Thailand. With over 89 million subscribers, its video-streaming sites have seen a 43% year-on-year surge in subscriptions in Q1 2019.
Investing in MX Player, one of the most downloaded entertainment apps worldwide, provides Tencent with a much-needed foothold in the Indian market. In India, the burgeoning smartphone users are consuming a variety of media via cheap wireless data plans. MX Player relies on smaller towns for about two-thirds of its viewership and competes with the likes of Amazon Prime Video and market leader Hotstar, whose owner is none other than Walt Disney Co.
The projected streaming market growth in India should reach an annual rate of 22% ($1.7 billion) by 2023, PricewaterhouseCoopers estimates. Paytm, an Indian digital payment leader, reported 5.5 billion transactions in the 12 months ending with March 2019, with a gross value of more than $50 billion. MX Player's 30 million registered users will expand Paytm's online payment audience.
Bloomberg's source asked not to be named because the details are private. Jane Yip, a spokeswoman for Tencent, and representatives for Paytm and MX Player declined to comment.
More from news
The US drive-thru restaurant franchise Checkers & Rally's closed a multimillion-dollar deal with Israeli startup Hi Auto and purchased its AI-based speech recognition software. The restaurant chain announced that it was implementing the technology in all the company-operated stores and most of the franchised locations. Hi Auto's technology will enable Checkers & Rally's customers to place their orders through an automated speech recognition system that reportedly has a 95% accuracy rate. The system is capable of recording changes in the order during conversations with customers and understands complex menus and even half-sentences. In short, the solution acts as the perfect employee who does not grow weary, never misses a day of work, is always polite, and never forgets to suggest upsells. The system helps solve the labor shortage problem in the US restaurant industry, which loses hundreds of thousands of employees each month. When compared to human employees, the software is able to take orders faster and handle more customers simultaneously without any errors. The move is seen as a strategic one by Checkers & Rally's, which has been struggling in recent years to keep up with the likes of major chains such as Wendy's, Burger King, and Jack in the Box. Along with investing in restaurant POS systems that streamline order management, Checkers & Rally's has also been upgrading its mobile app. The goal is to make it easier for customers to order and pay ahead without having to wait in line for the cash register. The deal is also a major achievement for Hi Auto, which was founded in 2019 by Zohar Zisapel and has raised $8 million to date. The company will now be able to scale its operations and widen its presence in the US market with one of the biggest fast-food companies as its client.
By Julija A.
·
March 18,2022
Pony.ai, a US- and China-based autonomous driving tech-startup company, reported on March 7, 2022, that its valuation had peaked at $8.5 billion.
By Julija A.
·
March 14,2022
On January 25th, New York and Tokyo-based startup Bokksu announced its Series A funding round raised $22 million.
By Julija A.
·
February 07,2022
---
Leave your comment
Your email address will not be published.