Target Stocks down 1% After the Nation-Wide Cash Register Malfunction over the Weekend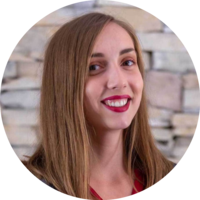 Target shares dropped by 1% after two consecutive days of cash register failures this weekend.
Shoppers at Target's brick-and-mortar shops across the country had a less than smooth shopping experience on June 15 and 16, with delays at registers lasting up to two hours.
The ordeal began on Saturday afternoon when long lines started to form at the checkout counters in stores all over the country due to "an internal technology issue."
As the lines grew longer, Target employees tried to defuse tensions. While most shoppers used social networks, mostly Twitter and Instagram, to express their annoyance with the retailer, some commended the employees on their efforts to make customers as happy as possible in the unfortunate circumstances.
The registers were back online two hours after the incident began. "After an initial but thorough review, we can confirm that this was not a data breach or a security-related issue, and no guest information was compromised at any time," a Target spokesperson said to CNBC on Saturday evening.
Thinking that the crisis was over, shoppers returned in large numbers to Target stores on Sunday, June 16. However, the big-box retailer suffered another checkout related problem that day.
The company's payment provider, NCR, encountered technical issues, halting the checkout process at many Target stores the second day in a row.
Dissatisfied shoppers took to Twitter and Instagram again, posting pictures of defunct registers and abandoned shopping carts. They expressed their discontent with hashtags #Targetstilldown and #Targetoutrage.
"Like many other companies, Target uses NCR as a vendor to help accept payments, and on Sunday afternoon NCR experienced an issue at one of their data centers," Target said to CNN Business on Sunday.
The problem caused by the company's payment processor was resolved by Sunday evening when the company assured its customers once again that the issue was not related to security and that "no payment information was compromised at any time."
NCR did not provide any comments regarding the events that paralyzed Target's operations on Sunday.
After a weekend that left many customers unhappy, Target tried to mend the situation by saying "We never want to disappoint any guests and we're working tirelessly to ensure these issues don't happen again."
"It's awful. People are loading up for the summer, for camp ... it was the weekend," Stacey Widlitz, president of consulting group SW Retail Advisors, said about the mishap. "But these things happen. Then guess what? Things go back to normal."
But before things returned to normal, on Monday morning after the misfortunate weekend, the retailer's stocks went down by 2%. As the day progressed, the stocks did too. They are now 1% lower than yesterday.
About the author
Ivana V.
Ivana is a staff writer at SmallBizGenius. Her interests during office hours include writing about small businesses, start-ups, and retail. When the weekend comes, you can find her hiking in nature, hanging off of a cliff or dancing salsa.
More from news
The Spanish fashion retailer, Mango, announced its plans to open 30 new stores in the United States by the end of 2024. This is just a part of the retailer's global expansion, as there are also plans to open new stores in Europe and India. Although it had a lot of success in online sales during the pandemic, the company still believes that the brick-and-mortar experience is key to its growth. The retailer currently has only six locations in the US and plans to start its expansion on Fifth Avenue in New York. The 2,100-square-foot flagship store is set to open in May. Besides this, the company targets Florida and has plans to open stores in Miami, Jacksonville, Orlando, and Boca Raton. This expansion will be followed by Texas, Nevada, Arizona, and California. According to the company, the United States is currently a top-ten market, and the goal is to make it a top-five market. Last year, Mango had 2,447 stores worldwide, an increase of around 10% compared to 2020, and now the goal is to widen the market even more. Toni Ruiz, Chief executive at Mango, said: "The role of the store will evolve. We are sure that sometimes it's more logistics, sometimes it's more about experiences, but we are convinced human contact is very important." One of the goals of this expansion is to enhance the shopping process and make it more interactive and engaging for customers. The customer will have the possibility to order eCommerce products while doing their in-store shopping. There will also be a click-and-collect option for when they want to order products online and pick them up in-store. The company also plans to improve data collection to provide a more personalized experience for its customers. Mango wants to expand its homeware business to the US market, too. Laura Vila, the home director at Mango, commented on this, saying: "Entering the United States homeware market is a significant step forward in our strategy to diversify our business and at the same time strengthen our international expansion plan in one of the most strategic markets for the company."
By Julija A.
·
April 14,2022
According to a recent report, the Maersk eCommerce Logistics business unit is getting into business in the US in a push to capitalize on the $600B eCommerce market there. Maersk boasts a network of over 70 strategically placed e-fulfillment centers capable of delivering to 75% of the population in the US within 24 hours and 95% within 48 hours. Casey Adams, head of Maersk eCommerce logistics in North America, said the following in a recent press release: "Business gets more competitive every day as US consumer online shopping demand continues to grow. Our fulfillment network is designed to bring B2C expertise and scale to Maersk customers with direct-to-consumer fulfillment, parcel delivery, and supply chain visibility in an end-to-end offering. By making eCommerce supply chains easier and more robust, we can deliver factory-to-sofa service." Before emerging in the US market, Maersk has rapidly expanded its eCommerce presence with recent acquisitions, purchasing Visible Supply Chain Management – a notable US-based eCommerce fulfillment firm in Salt Lake City, Utah. The company also acquired two European eCommerce firms: B2C Europe and HUUB and Asia's LF Logistics. Maersk hopes that the previous acquisitions will provide integrated logistics solutions in the North American market, especially in B2B warehousing and distribution. The Danish shipping company Maersk already has a significant presence in Europe and Asia, serving over 100,000 clients with B2B supply chains and transporting 12 million containers per year. Its services include order and transportation management, customs clearance, and a range of eCommerce fulfillment options. Its Californian-based branch, Performance Team (acquired in April 2020), will offer warehousing and distribution solutions and a full range of transportation services for the North American market. Mr. Adams and the Maersk team were in Las Vegas, Nevada, for the 2022 Shoptalk event from March 27-30. The agenda of the conference, which attracts over 8,000 people each year, covered the latest retail technologies, trends, and business models and discussed consumers' behavior.
By Nemanja Vasiljevic
·
April 06,2022
According to the National Retail Federation's survey for 2020 and 2021, retail returns skyrocketed to over $760 billion in value.
By Vladana Donevski
·
March 14,2022
---
Leave your comment
Your email address will not be published.