Tailor Brands Brings One-Stop Platform With New Investments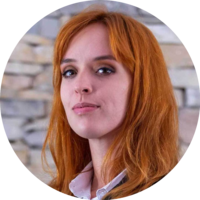 Tailor Brands, a branding platform and AI-powered logo-design company, has raised $50 million in Series C funding, as announced on Thursday, July 22.
The company, headquartered in Tel Aviv and New York, aims to use the funds to create a one-stop SaaS Platform that will provide design, marketing, and branding services for small businesses. The platform will come bundled with everything aspiring entrepreneurs need to kick-start their business.
"Users are looking for us to provide them with everything, so we are starting to incorporate more products with the goal of creating an ecosystem, like WeChat, where you don't need to leave the platform at all to manage your business," Yali Saar, co-founder and CEO of Tailor Brands, said.
The investment round was led by web-hosting giant GoDaddy and backed up by investor firm Our Crowd, along with existing investors Armat Group, Disruptive VC, Mangrove Capital Partners, Pitango Growth, and Whip Media founder Richard Rosenblatt. Tailor Brands raised $15.5 million in Series B, which brings the Israeli company's funding total to $70 million in the seven years since its 2014 launch.
"GoDaddy is empowering everyday entrepreneurs around the world by providing all of the help and tools to succeed online. We are excited to invest in Tailor Brands — and its team — as we believe in their vision. Their platform truly helps entrepreneurs start their business quickly and easily with AI-powered logo design and branding services," said Andrew Morbitzer, vice president of corporate development at GoDaddy.
Small businesses are often in need of cost-effective solutions to start their entrepreneurial endeavors. Online services often prove to be less costly than brick-and-mortar counterparts, and Tailor Brands is a prime example of this.
However, an online logo-builder that provides a unique brand identity is only the first step. Small businesses often need to seek online legal services to help them out with administration, online bookkeeping and accounting services, as well as an insurance provider. Because of all that, having a one-stop shop for marketing and branding such as Tailor Brands might make that journey to commercial success that much easier.
About the author

Julija A.
Julia A. is a writer at SmallBizGenius.net. With experience in both finance and marketing industries, she enjoys staying up to date with the current economic affairs and writing opinion pieces on the state of small businesses in America. As an avid reader, she spends most of her time poring over history books, fantasy novels, and old classics. Tech, finance, and marketing are her passions, and she's a frequent contributor at various small business blogs.
Leave your comment
Your email address will not be published.