Survey Shows Small Businesses Trust President Trump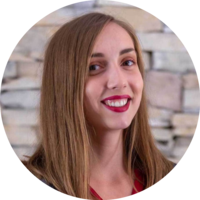 A survey by the Wilmington Trust published on Tuesday reveals that a majority of small business owners approve of the economic policies made by the Trump administration.
Not all of President Trump's moves have been met with great enthusiasm from the general public, but a recent study shows he enjoys the support of privately held businesses, with as many as 59% of them "strongly or somewhat" approving of the Trump administration.
Research conducted online by the Wilmington Trust between May 24 and June 14 included 1,000 business owners from different industries, based throughout the United States.
Apart from their strong approval of Trump's handling of business-related issues, the study found that 53% of respondents feel that the administration's policies have had a positive impact on their businesses. Nearly half (46%) of business owners said that their confidence in Trump significantly or somewhat increased since the 2016 election.
The study findings show that Trump scored high marks with the majority of small business owners, even though only 39% of respondents identified as Republican. Another 30% said they were independent, 26% Democrat and the remaining 5% preferred not to answer.
"Small businesses have benefited from the Trump approach," Tony Roth, chief investment officer at Wilmington Trust told CNBC. "They don't see a recession coming. It's not imminent or evident to them, so they continue to be supportive of the administration. I think if that changes, their outlook or approach will be very, very different."
However, the polled business owners did, in fact, point out that they fear the recession and unstable trade policies which Trump's latest tariffs against China might lead to. At the time the Wilmington Trust survey was being conducted, the President was in the middle of a trade war with the world's second-largest economy.
Many U.S. companies have felt the consequences of U.S.-China trade disputes. Trump's tariffs on imported steel and aluminum and $250 billion worth of Chinese goods mostly affect larger enterprises, though small businesses that depend on imports and exports might not be able to cope with such a strain.
According to Gallup, the presidential approval rating is at 43% at the moment, which is somewhat lower than the 46% all-time high achieved in late April 2019. Keeping the country out of recession and defusing trade tensions with China might get Trump elected for another term at the White House.
About the author
Ivana V.
Ivana is a staff writer at SmallBizGenius. Her interests during office hours include writing about small businesses, start-ups, and retail. When the weekend comes, you can find her hiking in nature, hanging off of a cliff or dancing salsa.
More News
The United States House Committee on Small Business met yesterday for a hearing titled "Crushed by Confessions of Judgment: The Small Business Story" to discuss action steps for banning these abusive lending practices on a national level.In recent years, many small business owners have fallen victim to predatory lenders who require them to sign a legal document called Confession of Judgment during the application process. By signing, the borrowers waive their legal rights and agree in advance to automatically lose any dispute that might arise.In an attempt to put an end to this unfair practice affecting small businesses across the country, U.S. Representatives Nydia Velazquez and Roger Marshall introduced the Small Business Lending Fairness Act on Tuesday."By ending confessions of judgment in commercial lending, we can stop some of the abuses that are crippling honest small-business owners," chairwoman of the Small Business Committee Velazquez said at yesterday's hearing in Washington. "I find it appalling that New York state law has made our state a magnet for dishonest lenders."Confessions of Justice have been outlawed in consumer loans since 1985 under the Truth in Lending Act. However, the same protections do not apply to commercial loans."My clients are very good at what they do. They know how to fix a boat. They know how to install a sink," Shane Heskin, a Philadelphia lawyer who represents small-business borrowers said yesterday at the Committee hearing. "But that doesn't mean they know how to read a contract in 8-point font. It doesn't mean they know the legal ramifications of signing a confession of judgment."Many deceptive lenders have been taking advantage of this legal instrument by reaching out to entrepreneurs, startups, and small businesses and offering loans with annual interest rates as high as 400%. In need of cash to keep their businesses afloat and rejected by mainstream lending institutions and banks, owners feel they have no choice but to forfeit their rights. In other cases, owners submit the loan application forms without even realizing they signed an obscure legal document which allows lenders to strip them away from the right to defend themselves in court.Armed with a Confession of Justice, creditors can claim borrowers aren't making the payments and, without presenting any proof, legally seize their assets. Courts in the state of New York have been swamped with such cases in the last few years. The reason financial companies chose to file their complaints against debtors in the state of New York was its quick and easy Confession of Justice process that allowed them to win more than 32,000 judgments against mostly out-of-state small businesses. A State Bill passed on June 7 prohibits anyone from filing a Confession of Justice against a party that does not reside in New York State. Looking to better the situation of small entrepreneurs and business owners across the entire country, Senators Sherrod Brown and Marco Rubio introduced the Small Business Lending Fairness Act to Senate in December 2018. Their efforts were supported by New York Democrat Nydia Velazquez and Kansas Republican Roger Marshall in the House of Representatives two days ago.
By Ivana V.
·
June 27,2019
NASA has selected 363 proposals from research institutions and small businesses across 41 states as a part of NASA's plan to land astronauts on the Moon in five years' time. Small Business Innovation Research (SBIR) and Small Business Technology Transfer (STTR) programs will support the selected small businesses in three phases. The investments are valued at over $45 million. Hopefully, the small businesses will help NASA establish a strong presence in the revamped space race, as part of the agency's larger Moon to Mars exploration approach.Nearly a hundred of the selected companies have never received the NASA SBIR or STTR contracts before, and 20% are run by members of underrepresented demographics such as minorities and women. The submitting organizations' experience, qualifications, and technical merits were considered in the selection process. Additional criteria included organizations' facilities, commercial potential, feasibility, and work plan effectiveness.The primary goal is to take advantage of the overall small business technological and innovative potential across all states. NASA's SBIR and STTR programs will stimulate innovation in the private sector, and the participation of talented yet economically disadvantaged business owners. Small businesses and research institutions have received a strong incentive to develop creative, efficient solutions that meet the growing needs of the federal government. The selected companies will work with NASA towards advancing aeronautics, space technology, and human space exploration. The newly-developed technology will also find a number of applications on Earth, including: A smart rover wheel Integrated perception and sensing subsystems can improve rover mobility on the Moon and other planetary objects. Autonomous tractors and off-road vehicles on Earth could also find this technology useful. A laser-based mass spectrometerThis scientific instrument could search for life on other planets, as well as participate in habitat air monitoring and terrain mapping. A light-weight, deployable solar panelLeveraging the newest thin-film solar technology discoveries, this solar panel will enable safe, autonomous operations of unmanned aircraft systems. The compact storage cylinder, a significant advancement compared to previous rigid solar panels, will allow long-time operations in complex, challenging environments. Quicker, higher-quality crater map generationThe new mapping technique will be superior to even the best manual identification efforts. This technology will facilitate NASA's observation of Mars, and the Moon's surface features. Screening, testing, and validating of commercial, off-the-shelf hardware simulationThis technology could be used in high-performance computing systems, and assist in onboard electronics selection.There are three phases to concluding NASA's SBIR and STTR programs:Phase I Programs will estimate the technical, scientific, and commercial merit and feasibility of the innovation in question. All 363 selected proposals are still in Phase I. SBIR Phase I contracts last for six months, and the STTR contracts last for 13 months, both with the maximum funding of $125,000. Phase II Only businesses with Phase I contracts can become eligible to submit a proposal for Phase II. This phase will deal with the development, demonstration, and delivery phase of the innovation. With the maximum funding of $750,000, contracts will last for 24 months. Phase III The final stage involves the commercialization of innovative products, services, and technologies, and is funded from sources other than SBIR and STTR. Phase III can result from either a Phase I or Phase II contract. NASA's Silicon Valley-based Ames Research Center is managing the SBIR and STTR programs. STMD is behind the pioneering, cross-cutting technologies and capabilities the agency needs to make current and future missions a reality.
By Andrea
·
October 19,2022
The United States Department of Labor (DOL), the Health and Human Services (HHS), and the Treasury Department have recently released the final regulations referring to the expansion of Health Reimbursement Accounts (HRA). Two previously impermissible categories of HRAs have been established: the individual coverage health reimbursement accounts (ICHRA), and the Excepted Benefit HRA health reimbursement accounts. Small business owners and their employees are expected to find them particularly beneficial. The 2013 notice from the IRS was more demanding for small businesses offering HRAs, and the recent formal revision offers a better solution. Business owners can now use health reimbursement arrangements as the main health benefit in a manner that complies with the Affordable Care Act (ACA). The recent rules and guidelines expand business owners' ability to offer HRA or ICHRA in conjunction with individual coverage.Individual Coverage HRAFunded exclusively by the employer, this type of coverage serves to reimburse employees for medical care expenses, individual market premiums included. Workers are provided tax-preferred funds to pay for health insurance coverage costs purchased in the individual market, subject to certain conditions.The new rule adds that the employee must be enrolled in individual health coverage (or Medicare) instead of group health plan coverage. This does not include plans purchased outside the Marketplace Exchange such as vision, dental, or short-term limited-duration, that only cover some excepted benefit. The new plan can cover full-time, part-time, salaried, and hourly employees, but not ones who are already using a traditional group health plan.ICHRA is also considered an offer of coverage under the ACA for employer mandate purposes.  An employer is required to determine whether the individual Coverage HRA offers enough contributions for the Marketplace coverage to meet affordability demands. The employer must also verify that an employee and their family, have individual coverage.Excepted Benefit HRAThis means that an employer can offer HRA as an "excepted benefit," an insured/self-insured plan not integral to a major medical health plan, but still meeting some requirements. The Excepted Benefit can reimburse medical care expenses along with other excepted benefits, including HRA. As the HRA is neither integral to a health plan nor a health plan itself, it's considered an excepted benefit. An employer must offer this type of HRA together with an option to enroll in a non-excepted group health plan. Still, a group or individual health plan is not a participation requirement—an important improvement in the final rule. Health plan premiums such as Medicare and individual coverage cannot be reimbursed by this HRA. You can only use it to cover medical care expenses, premiums under an excepted benefit (e.g., vision, dental, or short-term limited duration insurance), or COBRA coverage. Finally, the annual HRA contribution limit is $1,800 (adjusted for the expected 2021 inflation).The Departments and a number of federal agencies will issue additional requirements and guidelines regarding this rule. If an employer wants to implement either type of HRA under the final rule, it would be a good idea to seek qualified ERISA counsel.This rule is effective for plan years starting January 1, 2020.
---
Leave your comment
Your email address will not be published.