Survey Shows Small Businesses Trust President Trump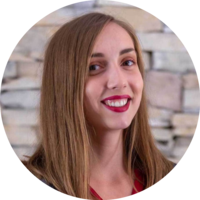 A survey by the Wilmington Trust published on Tuesday reveals that a majority of small business owners approve of the economic policies made by the Trump administration.
Not all of President Trump's moves have been met with great enthusiasm from the general public, but a recent study shows he enjoys the support of privately held businesses, with as many as 59% of them "strongly or somewhat" approving of the Trump administration.
Research conducted online by the Wilmington Trust between May 24 and June 14 included 1,000 business owners from different industries, based throughout the United States.
Apart from their strong approval of Trump's handling of business-related issues, the study found that 53% of respondents feel that the administration's policies have had a positive impact on their businesses. Nearly half (46%) of business owners said that their confidence in Trump significantly or somewhat increased since the 2016 election.
The study findings show that Trump scored high marks with the majority of small business owners, even though only 39% of respondents identified as Republican. Another 30% said they were independent, 26% Democrat and the remaining 5% preferred not to answer.
"Small businesses have benefited from the Trump approach," Tony Roth, chief investment officer at Wilmington Trust told CNBC. "They don't see a recession coming. It's not imminent or evident to them, so they continue to be supportive of the administration. I think if that changes, their outlook or approach will be very, very different."
However, the polled business owners did, in fact, point out that they fear the recession and unstable trade policies which Trump's latest tariffs against China might lead to. At the time the Wilmington Trust survey was being conducted, the President was in the middle of a trade war with the world's second-largest economy.
Many U.S. companies have felt the consequences of U.S.-China trade disputes. Trump's tariffs on imported steel and aluminum and $250 billion worth of Chinese goods mostly affect larger enterprises, though small businesses that depend on imports and exports might not be able to cope with such a strain.
According to Gallup, the presidential approval rating is at 43% at the moment, which is somewhat lower than the 46% all-time high achieved in late April 2019. Keeping the country out of recession and defusing trade tensions with China might get Trump elected for another term at the White House.
About the author
Ivana V.
Ivana is a staff writer at SmallBizGenius. Her interests during office hours include writing about small businesses, start-ups, and retail. When the weekend comes, you can find her hiking in nature, hanging off of a cliff or dancing salsa.
More from news
For two years, eCommerce sales in the US have been flourishing, as people stayed home to avoid crowded areas.
By Danica Jovic
·
March 24,2022
Let's talk about some small business trends that the COVID-19 outbreak spearheaded that will almost certainly continue in 2022.
By Julija A.
·
March 14,2022
The US government plans to allocate $10 billion to help small businesses in underserved communities and initiate a wider economic recovery from the pandemic.
By Julija A.
·
March 01,2022
---
Leave your comment
Your email address will not be published.