Supreme Court Sends Religiously Traditional Small Business Case Back to Lower Court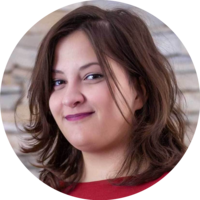 On Monday, the U.S. Supreme Court revoked a state court ruling that imposed a $135,000 fine on Oregon cake shop proprietors Melissa and Aaron Klein, for denying a lesbian couple service by refusing to make them a wedding cake.
The Sweet Cakes bakery has been temporarily spared the fine, and the case has now been sent back to the lower courts which initially upheld it.
The Kleins' bakery closed in 2016, three years after they declined to make the cake on religious grounds. Yesterday's Supreme Court decision directs the Oregon judges to consider last term's ruling in a nearly identical case, in favor of Colorado baker Jack Phillips, who also refused to make a cake for a same-sex wedding.
The Oregonian reported that the Kleins decided to take the case to the Supreme Court last year, after having exhausted their appeals in Oregon. Following the 2015 state Bureau of Labor and Industries ruling, they paid $135,000 in damages for violating a state anti-discrimination law. The Oregon appellate court ruling preceded the Supreme Court's ruling in Phillips' case.
The couple's attorneys had argued that the Colorado case needed to clarify whether government officials should be allowed to mandate business owners to provide services contrary to their religious beliefs.
First Liberty Institute, a Texas-based organization that provided legal aid to the Kleins, specializes in cases involving religious freedom.
According to David Harsanyi, a senior editor at The Federalist, Phillips' decision to deny the homosexual couple a wedding cake was not based on homophobia.
Phillips claims that his establishment never queries their customers about their sexual preferences or preferred pronouns. He also states that they did not bar anyone from purchasing any products made in the shop, a place of public accommodation.
However, Rachel Bowman-Cryer claims that the 2013 events at the Sweet Cake bakery unfolded differently. When the bride-to-be visited the bakery with her mother and met Aaron Klein, she claims that he did, in fact, ask for the names of the bride and groom, as well as the date of the ceremony. When the women told him there was no groom, Klein apologized and said the bakery did not make cakes for same-sex weddings.
Of the 50 states in the U.S. 21, including Colorado and Oregon, uphold anti-discrimination laws protecting homosexuals and other vulnerable groups.
More from news
For two years, eCommerce sales in the US have been flourishing, as people stayed home to avoid crowded areas.
By Danica Jovic
·
March 24,2022
Let's talk about some small business trends that the COVID-19 outbreak spearheaded that will almost certainly continue in 2022.
By Julija A.
·
March 14,2022
The US government plans to allocate $10 billion to help small businesses in underserved communities and initiate a wider economic recovery from the pandemic.
By Julija A.
·
March 01,2022
---
Leave your comment
Your email address will not be published.