Super Saturday Retail Shopping Down 26% From Pre-Pandemic Level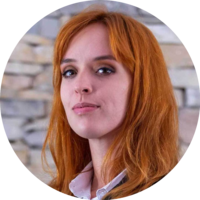 Retail store visits on the final Saturday before Christmas dropped by 26.3% in 2021, compared to 2019. However, this is still a year-over-year increase of 19.4% from 2020.
The Omicron-fuelled wave of new COVID cases in the US, together with the lack of foreign tourists, left its mark on the final Saturday before Christmas. Sensormatic Solution - a division of Johnson Controls - published the preliminary data showing how these factors dropped retail traffic numbers. However, the data also shows growth compared to last year, due in no small part to vaccination efforts.
Sensormatic's Senior Manager of Retail consulting, Peter McCall, commented that "Americans have shown that they will not let this get in their way of sort of getting back to normal as fast as they can."
Even though it is typically the second-busiest shopping day of the holiday shopping season after Black Friday, it's still far from the normal state of things. While consumers did leave their homes to shop for last-minute Christmas gifts and decorations, the data shows they were more cautious: Open-air shopping centers were preferred to closed venues, despite the harsh weather.
This growth was also more prominent in smaller US towns and suburban areas than in major centers. Major metropolitan areas, such as New York, San Francisco, and Chicago, saw an even more significant decrease in shoppers compared to 2019.
"I can't necessarily tell you that it's Omicron-related, but we are seeing a preference that looked similar to what it looked like a year ago," McCall said.
The lack of tourists and fear of the new COVID strain certainly affected this decline. The state of New York has been reporting record numbers of new cases for three consecutive days.
What's more, many wholesalers hiked up prices due to the growing inflation, and there were widespread reports of out-of-stock items. Popular toys, holiday decorations, and Sony's sought-after PlayStation 5 flew off the shelves, forcing many to head home empty-handed.
About the author

Julija A.
Julia A. is a writer at SmallBizGenius.net. With experience in both finance and marketing industries, she enjoys staying up to date with the current economic affairs and writing opinion pieces on the state of small businesses in America. As an avid reader, she spends most of her time poring over history books, fantasy novels, and old classics. Tech, finance, and marketing are her passions, and she's a frequent contributor at various small business blogs.
More News
More consumers decided to visit brick-and-mortar stores and retail chains to shop over the Thanksgiving weekend and fewer shopped online.
By Julija A.
·
January 20,2022
Seattle-based luxury department store chain Nordstrom Inc. disclosed the figures showing a drastic plunge of shares brought on by a supply shortage.
By Julija A.
·
December 09,2021
A report by PYMNTS published earlier this month states that customer policy abuse costs retailers nearly $90 billion annually.
By Julija A.
·
November 05,2021
---
Leave your comment
Your email address will not be published.