Stripe Becomes Most Valuable US Startup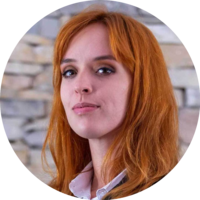 The online payment processing company Stripe saw its valuation surge to $95 billion after it raised $600 million in a recently-concluded funding round. That makes Stripe the most valuable startup in the US.
Businesses use Stripe's software to process payments. Its main competitors are Paypal and Square, while some of the company's top customers include Amazon and Lyft. Like other payment providers, a shift towards online shopping fuelled Stripe's growth and attracted more investors. This trend has only been accelerated by the coronavirus pandemic.
In an official statement, Stripe unveiled plans to use the new round of funding to expand its European operations and invest in its Dublin headquarters. Out of the 42 countries where Stripe currently powers businesses, 31 are in Europe.
In the same announcement, the company revealed that its services will soon be available to millions of businesses in Brazil, India, Indonesia, Thailand, and the UAE. All of them are eagerly waiting to adopt this payment platform for their e-Commerce business.
Stripe has an impressive number of industry leaders as customers, with 50 of them processing more than $1 billion through the platform. Its enterprise revenue is its main segment and is nearly tripling each year.
The company recently started providing checking accounts to its customers and is working with banks such as Goldman Sachs and Citigroup.
About the author

Julija A.
Julia A. is a writer at SmallBizGenius.net. With experience in both finance and marketing industries, she enjoys staying up to date with the current economic affairs and writing opinion pieces on the state of small businesses in America. As an avid reader, she spends most of her time poring over history books, fantasy novels, and old classics. Tech, finance, and marketing are her passions, and she's a frequent contributor at various small business blogs.
More News
The Covid-19 pandemic shifted the stream of capital toward online businesses. As a result, venture capitalists are buying up startup stocks left and right, often at exorbitant prices, to stay in the race for stakes led by large investment companies. February was an excellent month for tech startups, as the total investment in them amounted to a whopping $35 billion. This is just $6 billion short of the record high in January 2021, and it still created 22 startup unicorns. One of the most significant investments was the $500-million stake in Elon Musk's aerospace company SpaceX. Many incredible listings went public in March, and big investment companies seem to be furthering the overpricing trend. Tiger Global Management and Coatue Management are often named as the mammoths pushing VCs to pay more. The former has led some of the largest deals this year, most notably the $450-million round of funding for Checkout.com, turning it into another startup billionaire. To keep up, VCs halved their investment-decision time. Business software and eCommerce companies have benefited the most from this investment craze, prompted by the overall shift to web-based daily life due to the pandemic. However, many seasoned investors warn against jumping on board and making hasty decisions. While this shift in investment trends is bound to help many new startups, it also increases the risk of failed ventures, as not all companies will live up to these grand expectations. Arun Mathew, a partner at the VC firm Accel, illustrated this danger in the interview he gave the Financial Times: "Not every company can be Zoom or Snowflake." Whether VCs will learn this harsh truth the hard way remains to be seen.
By Goran Dautovic
·
September 21,2021
San Diego startup BlueNalu managed to grow yellowtail fish fillets entirely from cells, achieving a long-term goal of the food-tech industry to manufacture a heat-resilient seafood product.At San Diego Bay, a chef prepared yellowtail fish in a variety of ways, from poke and seafood bisque to fish tacos in front of a small group of people. What makes this local event newsworthy is the fact that the yellowtail was lab-grown.The latest feat of a cellular aquaculture company called BlueNalu is an important scientific achievement and a step forward for the food-tech industry. The San Diego startup, founded less than two years ago, successfully grew the yellowtail fish in its food manufacturing facility.BlueNalu and other companies in the niche intend to meet the demand for real fish products while addressing the environmental concerns of mass fishing. The company's co-founders Lou Cooperhouse and Chris Dammann understand that the general public is unfamiliar with the process of growing food through cell cultures in laboratories. However, they say that lab-made seafood is no more unnatural than, for example, Greek yogurt, which also requires the culturing of cells. "We are not any more 'lab-made' than ketchup or Oreos," said Chris Dammann, BlueNalu's CTO, in an interview earlier this year. "They all started in a lab."What makes BlueNalu's fish fillets different from other cell-based seafood products is the ability to withstand high temperatures and various cooking techniques. This characteristic gives it a competitive edge over other science startups like the San Francisco-based Wild Type. Earlier this year, Wild Type organized a similar cooking event where a chef prepared their lab-grown salmon. However, Wild Type's salmon falls apart when cooked at high temperatures."Our medallions of yellowtail can be cooked via direct heat, steamed or even fried in oil; can be marinated in an acidified solution for applications like poke, ceviche, and kimchi, or can be prepared in the raw state," BlueNalu's CEO Lou Cooperhouse said in a statement. "This is an enormous accomplishment, and we don't believe that any other company worldwide has been able to demonstrate this level of product performance in a whole-muscle seafood product thus far," Cooperhouse added.Producing lab-grown seafood in large quantities is the next big scientific challenge BlueNalu and other industry players face in the future. Researchers and startups have been working on this issue for a while now to no avail. Manufacturing even the small quantities of yellowtail fish for the demonstration was considerable attainment."This was an extraordinary technical feat," Dammann said in a statement. "When we started this company, there was very little available science on the long-term propagation of fish muscle cells and no reliable culture protocol. To create a whole-muscle product from fish cells that are grown without genetic modification required considerable innovation. Scientifically, the achievement of going from blank canvas to food product so quickly cannot be understated. We are now ready to focus on our next phase of growth to increase production volume."BlueNalu expects to launch its products onto a test market in the next two years, with the addition of other finfish species like mahi-mahi and red snapper.
By Ivana V.
·
December 15,2020
Bird, a scooter-sharing startup, raised $275 million in series D round of funding, at a $2.5 billion valuation. The company's CEO, Travis VanderZanden, shared this information yesterday at TechCrunch's annual Disrupt conference.According to CrunchBase data, the company has raised $548 million since its founding in 2017. Series D, led by Canadian asset manager CDPQ and Silicon Valley venture firm Sequoia Capital, provided Bird with a much-needed cash infusion.Earlier this year, Quartz shared a report based on the use of Bird scooters in Louisville, Kentucky, which revealed that the average lifespan of these vehicles was just 28 days. Soon after, the company CEO admitted to The Verge that scooters need to stay on the streets for at least six months for the company to break even.Due to excessive vandalism and frequent instances of electric scooter impoundment by local law enforcement forces, Bird had lost nearly $100 million during Q1 of 2019. This loss shrank the company revenue to approximately $15 million and left it seeking $300 million in the next round of funding, according to The Information. In the spring, the Santa Monica-based startup was down to about $100 million in cash.At the time, VanderZanden shared his plan for keeping the company afloat. It involved branching out beyond the U.S. and Europe by selling electric scooters to local entrepreneurs who would incur all the maintenance and operational costs. Bird would provide them with advice and technical support to get started and then take a small percentage of each scooter trip.This move, paired with the release of two new models of higher-quality scooters, has attracted venture capital firms once again. Bird One hit the streets in May and is said to have an average lifespan of 15 months, which is more than enough time for the company to cover costs and make a profit. The release of Bird Two took place in August. Since the company no longer operates with off-the-shelf Chinese scooters and produces its own vehicles instead, it has emphasized on unit economics and managed to raise most of the capital it needs to keep going."Positive unit economics is the new goal line," VanderZanden said in an emailed statement to Quartz. "As a result, we pivoted from growth to unit economics as the top priority for the company. Now with the best unit economics in the industry, new Bird investors such as CDPQ see that we are paving the road for a long term sustainable and healthy business."In unit economics, companies focus on the costs and revenue associated with a single unit of products. In Bird's case, the company will track how much revenue each scooter brings in. If the new scooter models can make more trips and cover more miles than previous ones and can outlast the six-month mark, the company will become profitable.
By Ivana V.
·
October 04,2019
---
Leave your comment
Your email address will not be published.