Stocks Rise in Light of Suspected Tanker Attacks off the Coast of Iran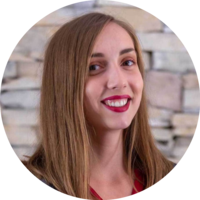 The alleged attacks on two tankers in the Strait of Hormuz that occurred on Thursday morning spiked the oil-stock prices.
The two vessels that suffered explosions belonged to Japan and Norway. The Japanese tanker was transporting 25,000 tons of methanol from Saudi Arabia to Singapore at the moment it caught fire. The Norwegian-owned tanker sailing under the Marshall Islands flag was carrying 75,000 tons of naphtha, a flammable petroleum product, from a UAE port to Taiwan when it got hit by an unknown object.
The effect of the events on major indexes
The U.S. reacted immediately, sending U.S. Navy rescue teams to the location and accusing Iran of the aggression. With heightened tensions between the U.S. and Iran, oil futures surged.
The Wallstreet's S&P 500 Index rose by 0.4% with oil companies leading the way. The Nasdaq Composite Index ended the day with an increase of 0.6%. Dow Jones Industrial Average was up by 0.4% too.
Both West Texas Intermediate, the U.S. oil benchmark and Brent Crude, the global oil producer, went up by 4.5% yesterday. The Europe Stoxx 600 oil and gas sector stocks grew by 0.2%.
Market analysts' view of the situation
Sam Stovall, chief investment strategist of U.S. equity strategy at CFRA doesn't foresee the Strait of Hormuz being closed as a result of these alleged tanker attacks, though he is not surprised they are influencing oil prices.
"The market seems to be ignoring China trade and geopolitical issues and focusing on the strong economy, rising productivity, and low unemployment," he told MarketWatch.
"Two opposite forces are in the game for oil traders: the global economic slowdown and rising stockpiles pressure the oil prices downwards, while the ongoing tensions in the Middle East push the prices upwards," said Ipek Ozkardeskaya, senior market analyst at London Capital Group to Business Insider on Friday morning.
Other Stocks that Budged Yesterday
When the Stock Market closed on Thursday, June 12, Target Corp. increased by 0.1% after the company said it would raise its quarterly dividend by 3.1% to 66 cents a share.
Tyson Foods Inc. shares saw an increment of 0.8%. The rise in stock prices was motivated by an announcement that the company is entering the alternative protein market with a new plant-based meat product under the Raised and Rooted brand.
RH shares swelled by 16% following the retail company's earnings report, which surpassed the shareholders' expectations. The retailer formerly known as Restoration Hardware expressed its confidence in mitigating the negative effects of the U.S.-China trade war, saying it had taken several measures to secure its financial goals.
DryShips Inc. stocks soared by 23% after the bulk shipping company disclosed it received a buyout offer from SPII Holdings INC.
Shares of Fiverr International Ltd. went through the roof, jumping 90% to $39.90 per share after the software company made its public debut on Thursday morning. The company, which operates as a bridge between freelancers and companies seeking their services, had estimated its shares at $21 for its initial public offering.
About the author
Ivana V.
Ivana is a staff writer at SmallBizGenius. Her interests during office hours include writing about small businesses, start-ups, and retail. When the weekend comes, you can find her hiking in nature, hanging off of a cliff or dancing salsa.
More from news
As people continue to feel the effects of the pandemic, many small business owners are struggling to keep their businesses afloat. The US Congress is considering House Bill 3807 to help small businesses with a $42 billion relief package. Erika Polmar, the Independent Restaurant Coalition executive director, said this bill would be a "lifeline" for around 2,700 independent restaurants in Oregon that applied for relief last year but never received it. House Bill 3807 now has to pass the US Senate, and we've yet to see how much relief small businesses will actually receive. If this bill passes, it will provide much-needed relief to small businesses across the country. As Polmar said: "The future of our industry, the 216,000 jobs that restaurants and bars provide Oregonians, are in jeopardy if we don't replenish this fund." If voted in, House Bill 3807 would help the Restaurant Revitalization Fund and support many other businesses impacted by the pandemic. With this bill, small business owners could apply for grants to cover expenses such as payroll, rent, and utilities, letting them avoid getting unfavorable loans to keep their business running. This would be a massive relief for many small businesses that have been struggling to stay open during the pandemic. And although many of them are busy again, they are now facing serious problems with inflation. "All of those costs have skyrocketed. So, what you may have seen happening in 2019 as a really great banner night is now barely making ends meet," said Polmar. Dwayne Thomas, the president of the Live Events Coalition, commented on the bill, saying: "We're just in debt up to the hilt trying to stay open and relevant as now we're going back to work. We're going back to work amid a worker shortage, amid all kinds of supply chain issues, and we're going back to work quite quickly." He also said that the $13 billion would be allocated to different businesses and divided into three rounds. The first round of relief will go to those who lost 80% or more of their income within the past two years.
According to the most recent data from the Bureau of Labor Statistics, February 2022 saw significant job growth.
By Vladana Donevski
·
March 10,2022
Despite some progress over the years, the gender gap persists in finance programs at top business schools.
By Julija A.
·
February 08,2022
---
Leave your comment
Your email address will not be published.