Headless Checkout Startup Rally Commerce Secures $6M in Funding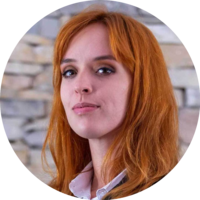 The "headless checkout" startup Rally Commerce Inc. raised $6 million in seed funding on Tuesday. The announcement comes at a time when eCommerce businesses are booming after the pandemic forced consumers onto online platforms.
The round was led by Rainfall Ventures, alongside Felix Capital, Long Journey Ventures, Afore Ventures, and Commerce Ventures.
The company plans to use the newly acquired funds to build a community-owned eCommerce ecosystem. Decentralizing the eCommerce industry and making it independent from traditional platforms will mean shifting the balance of power toward merchants and app developers.
This ecosystem will be owned and governed by its participants, fueled by the Rally token and enabled by blockchain technology. This would give token holders control over the products' direction.
"We put merchants and app developers at the center and in control of a modern commerce ecosystem," said Jordan Gal, co-founder and CEO of Rally.
"We're offering merchants a better conversion rate with higher average order value (AOV) and the freedom to build their businesses according to their needs. We're building for the long term and see a huge opportunity to modernize and decentralize e-commerce, with Rally playing a major role," Gal added.
In addition to the aforementioned eCommerce post-pandemic boom, headless commerce space is also becoming more attractive for investors.
Companies like CommerceTools, Nacelle, Fabric, Bolt, Spryker, Swell, Fabric, Chord, and Shogun are working on upgrading the old eCommerce stack and replacing their existing traditional checkouts.
Founded in 2020 in Portland, Oregon, Rally Commerce Inc. provides buyers with a straightforward one-click checkout experience across all platforms. The company pioneered the post-purchase offers technology that increases revenue by 12% and boosts conversions. Users have the freedom to create their own backend or frontend services and unleash their creativity. It offers possibilities for both a headless approach and traditional platforms.
About the author

Julija A.
Julia A. is a writer at SmallBizGenius.net. With experience in both finance and marketing industries, she enjoys staying up to date with the current economic affairs and writing opinion pieces on the state of small businesses in America. As an avid reader, she spends most of her time poring over history books, fantasy novels, and old classics. Tech, finance, and marketing are her passions, and she's a frequent contributor at various small business blogs.
More News
Pattern, an eCommerce startup, saw its valuation skyrocket thanks to booming sales on Amazon.com.
By Julija A.
·
October 08,2021
Tech-focused apprenticeship startup Multiverse has closed another $130 million in funding, following the $44 million it raised earlier this year.
By Julija A.
·
September 30,2021
These unprecedented times paved the way for a start-up boom in some states, reversing a decades-long decline in new businesses.
By Julija A.
·
September 24,2021
---
Leave your comment
Your email address will not be published.