Headless Checkout Startup Rally Commerce Secures $6M in Funding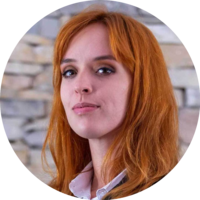 The "headless checkout" startup Rally Commerce Inc. raised $6 million in seed funding on Tuesday. The announcement comes at a time when eCommerce businesses are booming after the pandemic forced consumers onto online platforms.
The round was led by Rainfall Ventures, alongside Felix Capital, Long Journey Ventures, Afore Ventures, and Commerce Ventures.
The company plans to use the newly acquired funds to build a community-owned eCommerce ecosystem. Decentralizing the eCommerce industry and making it independent from traditional platforms will mean shifting the balance of power toward merchants and app developers.
This ecosystem will be owned and governed by its participants, fueled by the Rally token and enabled by blockchain technology. This would give token holders control over the products' direction.
"We put merchants and app developers at the center and in control of a modern commerce ecosystem," said Jordan Gal, co-founder and CEO of Rally.
"We're offering merchants a better conversion rate with higher average order value (AOV) and the freedom to build their businesses according to their needs. We're building for the long term and see a huge opportunity to modernize and decentralize e-commerce, with Rally playing a major role," Gal added.
In addition to the aforementioned eCommerce post-pandemic boom, headless commerce space is also becoming more attractive for investors.
Companies like CommerceTools, Nacelle, Fabric, Bolt, Spryker, Swell, Fabric, Chord, and Shogun are working on upgrading the old eCommerce stack and replacing their existing traditional checkouts.
Founded in 2020 in Portland, Oregon, Rally Commerce Inc. provides buyers with a straightforward one-click checkout experience across all platforms. The company pioneered the post-purchase offers technology that increases revenue by 12% and boosts conversions. Users have the freedom to create their own backend or frontend services and unleash their creativity. It offers possibilities for both a headless approach and traditional platforms.
About the author

Julija A.
Julia A. is a writer at SmallBizGenius.net. With experience in both finance and marketing industries, she enjoys staying up to date with the current economic affairs and writing opinion pieces on the state of small businesses in America. As an avid reader, she spends most of her time poring over history books, fantasy novels, and old classics. Tech, finance, and marketing are her passions, and she's a frequent contributor at various small business blogs.
More from news
The US drive-thru restaurant franchise Checkers & Rally's closed a multimillion-dollar deal with Israeli startup Hi Auto and purchased its AI-based speech recognition software. The restaurant chain announced that it was implementing the technology in all the company-operated stores and most of the franchised locations. Hi Auto's technology will enable Checkers & Rally's customers to place their orders through an automated speech recognition system that reportedly has a 95% accuracy rate. The system is capable of recording changes in the order during conversations with customers and understands complex menus and even half-sentences. In short, the solution acts as the perfect employee who does not grow weary, never misses a day of work, is always polite, and never forgets to suggest upsells. The system helps solve the labor shortage problem in the US restaurant industry, which loses hundreds of thousands of employees each month. When compared to human employees, the software is able to take orders faster and handle more customers simultaneously without any errors. The move is seen as a strategic one by Checkers & Rally's, which has been struggling in recent years to keep up with the likes of major chains such as Wendy's, Burger King, and Jack in the Box. Along with investing in restaurant POS systems that streamline order management, Checkers & Rally's has also been upgrading its mobile app. The goal is to make it easier for customers to order and pay ahead without having to wait in line for the cash register. The deal is also a major achievement for Hi Auto, which was founded in 2019 by Zohar Zisapel and has raised $8 million to date. The company will now be able to scale its operations and widen its presence in the US market with one of the biggest fast-food companies as its client.
By Julija A.
·
March 18,2022
Pony.ai, a US- and China-based autonomous driving tech-startup company, reported on March 7, 2022, that its valuation had peaked at $8.5 billion.
By Julija A.
·
March 14,2022
On January 25th, New York and Tokyo-based startup Bokksu announced its Series A funding round raised $22 million.
By Julija A.
·
February 07,2022
---
Leave your comment
Your email address will not be published.