Startup Lolli Offers Solution for Bringing Bitcoin Payments to Masses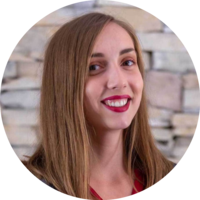 Lolli intends to make Bitcoin payments commonplace by providing incentives for shoppers and retailers alike.
The company CEO Alex Adelman discussed his master plan for getting Bitcoins into the hands of millions of people in a panel at a recently held Bitcoin 2019 Conference in San Francisco.
What is Lolli?
Lolli is a rewards platform that gives users Bitcoins when they shop online with more than 500 retail partners. It works as a browser extension - once installed and activated, users can carry on with their regular online shopping activities, but at the end of the process, they receive the cryptocurrency in their Lolli wallets. The incentive can be as high as 30% of the amount spent.
The company was founded by Alex Adelman and Matt Senter in March 2018, and its name was inspired by Adelman's trips to the bank as a child. He recalls disliking those visits, but he was always looking forward to the lollipop at the end. "I believe Bitcoin is the bank of the future and all that's missing is Lolli," Adelman says on the company website.
Bringing value to shoppers and merchants alike
As the Lolli CEO explained during the panel, currently, merchants don't allow Bitcoin payments because there are not that many people interested in using them for everyday transactions. However, he hopes to change that by providing benefits for both retailers and customers.
"When we think about: How are we going to have mass adoption for Bitcoin? It's not just for consumers. It's also with merchants as well. And if we want Bitcoin to be the rails, we have to think about: How is it better and to whom is it better for?" he said.
Currently, Walmart, who is one of Lolli's largest retail partners, spends a considerable amount of money on credit card processing fees every year, just like other retailers do. This could be Lolli's selling point, but Adelman feels that pushing the acceptance of Bitcoin payments isn't the right move at the moment, since there are not enough customers who hold the cryptocurrency.
Rather than pressuring merchants to implement a giant technical integration into their payment systems, Adelman proposes incentives that both merchants and shoppers can get interested in.
Lolli signed Walmart as a partner by saying that the rewards program can attract more customers to the shop and by taking care of the integration process. "They don't even have to touch Bitcoin. It's just a thing for them to attract new customers," said Adelman.
On the other hand, the rewards platform creates more consumers who own some Bitcoin and need somewhere to spend it. Adelman believes Lolli can create more supporters of the cryptocurrency by making it more accessible through his platform.
"When you can incentivize someone with something for free that, so far since we launched, has tripled in value, you start to train the savvy shopper," he said at the conference.
Lolli's Long Game
In the past, Bitcoin payments never got off the ground because the incentives targeted only merchants. Without consumers who would use the cryptocurrency, there was no point in setting up integrations for such payments, which led to a vicious cycle. However, Lolli's rewards program has the potential to break it.
After a while, Lolli's merchant partners could start accepting Bitcoin payments when on one hand, the credit card processing fees continue to cost retailers millions and on the other, the number of customers who shop at their stores regularly and hold Bitcoin increases.
"It gets really interesting because you have to reevaluate what they're optimizing for. You start playing into those margins of the $5 billion worth of credit card fees, and you say, 'Look. We have a million users that are shopping at Walmart. You're spending, let's just say, $10 million in credit card fees on those users. What if we saved you $10 million in credit card fees by accepting Bitcoin?'" explained Adelman.
About the author
Ivana V.
Ivana is a staff writer at SmallBizGenius. Her interests during office hours include writing about small businesses, start-ups, and retail. When the weekend comes, you can find her hiking in nature, hanging off of a cliff or dancing salsa.
More from news
The US drive-thru restaurant franchise Checkers & Rally's closed a multimillion-dollar deal with Israeli startup Hi Auto and purchased its AI-based speech recognition software. The restaurant chain announced that it was implementing the technology in all the company-operated stores and most of the franchised locations. Hi Auto's technology will enable Checkers & Rally's customers to place their orders through an automated speech recognition system that reportedly has a 95% accuracy rate. The system is capable of recording changes in the order during conversations with customers and understands complex menus and even half-sentences. In short, the solution acts as the perfect employee who does not grow weary, never misses a day of work, is always polite, and never forgets to suggest upsells. The system helps solve the labor shortage problem in the US restaurant industry, which loses hundreds of thousands of employees each month. When compared to human employees, the software is able to take orders faster and handle more customers simultaneously without any errors. The move is seen as a strategic one by Checkers & Rally's, which has been struggling in recent years to keep up with the likes of major chains such as Wendy's, Burger King, and Jack in the Box. Along with investing in restaurant POS systems that streamline order management, Checkers & Rally's has also been upgrading its mobile app. The goal is to make it easier for customers to order and pay ahead without having to wait in line for the cash register. The deal is also a major achievement for Hi Auto, which was founded in 2019 by Zohar Zisapel and has raised $8 million to date. The company will now be able to scale its operations and widen its presence in the US market with one of the biggest fast-food companies as its client.
By Julija A.
·
March 18,2022
Pony.ai, a US- and China-based autonomous driving tech-startup company, reported on March 7, 2022, that its valuation had peaked at $8.5 billion.
By Julija A.
·
March 14,2022
On January 25th, New York and Tokyo-based startup Bokksu announced its Series A funding round raised $22 million.
By Julija A.
·
February 07,2022
---
Leave your comment
Your email address will not be published.