Square Launches Its Back-of-House Display System as Stand-Alone Product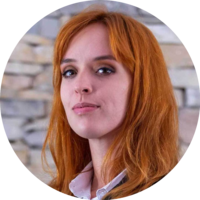 Square, a popular payments system, has recently launched its new product, Square KDS, a display system for restaurants that focus on delivery and don't necessarily have a front-of-house or even a POS system.
Square's Kitchen Display System helps restaurants streamline their processes, connecting the front-of-house to the back-of-house and order fulfillment. Likewise, orders from delivery apps and the Square Online site are all sent directly to the kitchen via Square KDS. It has already replaced post-it notes in many restaurants due to its ease of use. Restaurant owners can also benefit from additional features, such as ticket timers, performance reports, and notifications that can be customized to meet the restaurants' specific needs.
It seems that Square has jumped to cater and adapt to the pandemic-related trend of delivery-only restaurants. These ghost kitchens and other businesses that don't have a front-of-house can take advantage of Square's technology. Originally released in November 2020 as part of the Square for Restaurants POS software package, Square KDS has now become available as a stand-alone product.
Some other big names in the restaurant industry, such as Kitchen United, have focused on developing their own solutions to keep up with the new trends, but smaller businesses rarely have enough time and funds to do so, making solutions such as Square KDS even more valuable.
Square's new product is currently available as a standalone in the UK, US, Canada, Australia, and Ireland. Square is currently offering a special price for this new solution, standing at $10 per month per device until the end of 2021. Alternatively, users can get it if they opt for Square's Plus plan, which costs $60 per month per location. Large businesses might also consider purchasing Square's Premium plan, which can be tailored to a particular restaurant's needs.
About the author

Julija A.
Julia A. is a writer at SmallBizGenius.net. With experience in both finance and marketing industries, she enjoys staying up to date with the current economic affairs and writing opinion pieces on the state of small businesses in America. As an avid reader, she spends most of her time poring over history books, fantasy novels, and old classics. Tech, finance, and marketing are her passions, and she's a frequent contributor at various small business blogs.
More News
Check Point Software Technologies researchers gained access to the data of over 100 million Android users due to misconfigured cloud-based storage solutions. They published their findings on May 20, citing 23 highly sought-after mobile apps as dangerous for internal user data due to oversights in cloud-based-storage security configurations. Real-time databases, cloud-based storage, and notification managers were misconfigured, leaving both developers and users exposed. Both secret and access keys were embedded in the same service that stores personal data. The mishandling of these cloud-based solution services revealed personal information like passwords, email addresses, device location, private messages, user identifiers, and more. For example, Astro Guru - an astrology app downloaded more than 10 million times - exposed its users' personal info and payment details due to unsecured syncing, which could have been avoided with appropriate identity theft protection. Similarly, Check Point's researchers managed to acquire chat messages exchanged between drivers and passengers on the T'Leva taxi app. Over 50,000 users had their in-app correspondence leaked with a single request sent to the app's real-time database. Users' full names, locations, and phone numbers were also contained in the leak. The last example is a screen-recording and storing app called Screen Recorder; the app has over 10 million users. Its developers embedded access keys in the same database they used to store recordings, essentially offering them to anyone who decided to look. Cloud storage on mobile apps is a very convenient solution for developers. However, this widespread mishandling of configuration and implementation put both developer and user data at risk. Check Point Software researchers have found dozens of cases where developers tried to hide how they keep cloud service keys in their apps by providing a solution that doesn't fix the issue. Researchers had contacted Google and app developers before they published their findings. However, only a few apps have evaluated their configuration since.
By Julija A.
·
May 28,2021
Goldman Sachs Chief Economist Jan Hatzius has recently said that a cryptocurrency intended to compete with the dollar is likely to be made at some point by the Federal Reserve. Crypto traders are not enthusiastic about this news, as it brings a level of regulation to the traditionally unregulated market. "The Fed is still in the research stage," Hatzius explained for Yahoo Finance Live and added that there is an appetite for introducing a digital currency. However, he also says that the Fed needs to move cautiously to avoid undermining the current payment and financial system. "I think small steps are not likely to be very disruptive ," Hatzius said. "Large steps could be disruptive. That's why I think you need to move slowly, and gain a lot more experience before you ramp it up." Crypto traders look unfavorably on the US government's initial attempts to regulate Bitcoin. The same goes for China. Authorities in that country have already openly said that cracking down on Bitcoin mining and trading is necessary, so this news has a bitter taste for crypto traders around the world. Following the Chinese authorities' announcement, Bitcoin plunged on Sunday, May 23, by more than 15%. At the moment of writing, it stood at $32,652, half its peak in April. Ether, too, initially shed 18% but recovered the following morning. Currently, both the Fed and the Treasury consider cryptocurrencies to be highly speculative assets. US Federal Reserve Chair Jerome Powell says that "to date, cryptocurrencies have not served as a convenient way to make payments, given, among other factors, their swings in value." Considering Bitcoin's volatility, many small businesses are likely better off opening checking accounts in banks than using this and other cryptocurrencies. Still, a new currency, coming from the Fed, shouldn't pose any risk to the current financial system, according to Hatzius. He believes that its introduction could work, provided that the Fed takes its time to research the digital currencies and fit them into the current financial system.
By Julija A.
·
May 27,2021
In the latest ID theft and Cybersecurity research study conducted by the Benenson Strategy Group and Generali Global Assistance, 76% of respondents expressed concern about ID theft, while 34% stated they're very concerned. The research findings were published on May 18, based on a survey of 702 adults aged 25 and older. The respondents were more worried about ID theft than about severe illness or injury (74%), car accidents (64%), or home robbery (56%). Nearly half the respondents (49%) think their lives would be seriously impacted if their identity was stolen. They believe this is highly likely, too - one in five respondents consider falling prey to cybercrime or ID theft in the next five years to be 75-100% probable. CEO of Generali Global Assistance, Chris Carnicelli, has stated that what consumers want is a savior, or identity-theft hero, who can give them complete protection before cybercrime happens. They turn to institutions that already earned their trust for advice on privacy data protection, ID theft, and cyber protection services. CEO of Global Identity and Cyber Protection at Generali Global Assistance, Paige Shafer, added that the company expected consumers to be more confident about protecting themselves from ID theft and cybercrime than they were in 2017. Unfortunately, the results of the second study showed that 50% of respondents still lack sufficient education to handle ID theft and cybercrime threats, same as they did in 2017. An overwhelming majority (84%) of respondents consider themselves incapable of handling all relevant aspects of cybersecurity and ID-theft protection alone. Just above three-quarters (76%) expect they would need assistance from a qualified expert. 90% claimed that there's a possibility they'll become victims of ID theft and cybercrime. 80% were afraid of various methods that can endanger their identity info, with 63% of surveyed adults said they wouldn't know what to do if this happens. The number of people who seek to protect their sensitive data using cloud backup services is also increasing. To help allay their concerns, 60% of respondents plan on buying ID-theft protection software in the next two years, and 54% would turn to cybercrime protection software. In the spirit of using companies they already trust, 77% of respondents would consult with their credit-monitoring or ID-theft protection company. 64% of surveyed members would get the ID-theft and cybercrime protection services from insurance companies, 63% from credit unions or banks, 61% from credit card companies, and 58% as a part of a computer software bundle.
By Julija A.
·
May 27,2021
---
Leave your comment
Your email address will not be published.