Sony Announces a New $185M Investment Fund for Tech Startups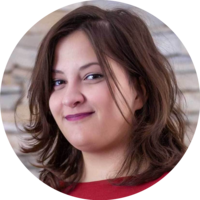 On Wednesday, the Sony Corporation and Daiwa Capital Holdings Co., Ltd. announced that they are setting up a joint venture capital firm. The goal is to raise between $140 million and $185 million in total.
Once they reach the target sum, they plan to invest in tech companies within "key high-growth industries" in the U.S., Israel, Japan, and Europe.
Sony's previous $100 million Sony Innovation Fund was launched in 2016 and has made over 40 investments to date.
The Innovation Growth Fund is not meant to replace Sony's smaller investment efforts which helped seed and early-stage robotics and AI startups. Instead, Innovation Growth will enable more substantial investments in companies from similar sectors. Innovation Fund Growth will be run jointly with Daiwa Capital Holdings and should help write bigger checks than what Sony would be typically able to manage by itself.
Daiwa Capital Holdings is the VC arm of Daiwa Securities, a Japanese investment bank with the biggest securities brokerage second only to Nomura Securities. The confirmed early limited partnerships include Sumitomo Mitsui Banking Corporation, Osaka Shoko Shinkin Bank and Mitsubishi UFJ Lease & Finance Company Limited.
Sony has refused to disclose the exact amount raised so far, but the target figure has not been reached.
With Daiwa's help, Sony aims to help its portfolio companies grow into public firms. The private equity and venture capital company's knowledge of public listings will make all the difference. The fund should also open the path for portfolio companies to make connections with "renowned research institutions."
"We believe that the integration of Sony's insight of cutting-edge technologies and Daiwa Securities Group's expertise in finance will lead to the creation of a new kind of venture capital business while providing the spark for new trends in the venture capital ecosystem," said executive managing director of Daiwa Securities, Yoshihisa Kaneko.
Innovation Growth Ventures is expected to invest in mid-stage startups in AI, fintech, and robotics, along with other "fast-growing tech startups in other market segments."
"Through its corporate venture capital activities to date, Sony has incubated the next generation of technologies and startups while promoting open innovation. With the establishment of this fund through IGV, we hope to accelerate open innovation while contributing to social development. Sony will support IGV's efforts to maximize the performance of this fund, based on the experience it has cultivated through its corporate venture capital activities," Toshimoto Mitomo, Executive Vice President, Sony Corporation, said in a statement.
Gen Tsuchikawa, Representative Director of Innovation Growth Ventures Inc., summed up the investment plans as follows, "By harnessing the various resources of Sony and Daiwa Securities Group, IGV aims to support the business growth of portfolio companies and thereby increasing investment returns. Furthermore, by supporting collaborations between the portfolio companies and third parties, including renowned research institutions and other startup companies, we also hope to contribute to the promotion of open innovation. We hope to take full advantage of the wealth of corporate venture capital experience offered by both Sony and Daiwa Securities Group."
More from news
The US drive-thru restaurant franchise Checkers & Rally's closed a multimillion-dollar deal with Israeli startup Hi Auto and purchased its AI-based speech recognition software. The restaurant chain announced that it was implementing the technology in all the company-operated stores and most of the franchised locations. Hi Auto's technology will enable Checkers & Rally's customers to place their orders through an automated speech recognition system that reportedly has a 95% accuracy rate. The system is capable of recording changes in the order during conversations with customers and understands complex menus and even half-sentences. In short, the solution acts as the perfect employee who does not grow weary, never misses a day of work, is always polite, and never forgets to suggest upsells. The system helps solve the labor shortage problem in the US restaurant industry, which loses hundreds of thousands of employees each month. When compared to human employees, the software is able to take orders faster and handle more customers simultaneously without any errors. The move is seen as a strategic one by Checkers & Rally's, which has been struggling in recent years to keep up with the likes of major chains such as Wendy's, Burger King, and Jack in the Box. Along with investing in restaurant POS systems that streamline order management, Checkers & Rally's has also been upgrading its mobile app. The goal is to make it easier for customers to order and pay ahead without having to wait in line for the cash register. The deal is also a major achievement for Hi Auto, which was founded in 2019 by Zohar Zisapel and has raised $8 million to date. The company will now be able to scale its operations and widen its presence in the US market with one of the biggest fast-food companies as its client.
By Julija A.
·
March 18,2022
Pony.ai, a US- and China-based autonomous driving tech-startup company, reported on March 7, 2022, that its valuation had peaked at $8.5 billion.
By Julija A.
·
March 14,2022
On January 25th, New York and Tokyo-based startup Bokksu announced its Series A funding round raised $22 million.
By Julija A.
·
February 07,2022
---
Leave your comment
Your email address will not be published.