SoftBank and Demi Lovato Back June Homes With $50M in Funding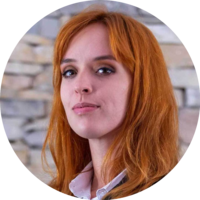 SoftBank Ventures Asia and Demi Lovato, a musician and human rights activist, led the funding round on September 22 that helped proptech startup June Homes raise $50 million and emerge from stealth mode.
Other backers in the startup include companies such as TQ Ventures, Reshape, FJ Labs, K50, and Quiet Capital and angel investors Oskar Hartmann and Behance founder Scott Belsky. This funding round is just the latest led by SoftBank; June Holmes previously raised a $13 million Series A and $10 million in SAFEs.
June Homes was founded in 2017 in New York by Daniel Mishin, with an aim to challenge the outdated and clunky renting practices and make the process more flexible and smooth for both tenants and landlords.
"Four years ago around this time, I landed in New York and was searching for my first apartment rental. I was fresh off the plane, as a first-time immigrant with no US Social Security number and no credit score. Every single broker under the sun rejected my application. I spent months in corporate furnished apartments overpaying for rent and dealing with mediocre service and an experience from the 1950s (not the nostalgic kind)," said June Homes's founder and CEO Daniel Mishin.
Mishin also highlighted predatory costs, long-term commitments, and problematic and complicated requirements tenants face when trying to secure housing. He believes the conversion rate of real estate leads could be significantly improved with an up-to-date, fair, and hassle-free system that eliminates unnecessary fees and intermediaries.
That's why he founded June Homes and set new rules; the startup partners directly with landlords to ensure benefits for tenants. Instead of long-term commitments, the company offers flexibility: Tenants can choose to stay anywhere from one to 18 months, with the prices being comparable to those on traditional leases.
June Homes also helps landlords by finding well-located units that have a potential to be filled faster and offers quick renovation, upgrades, and furnishing of apartments without upfront fees to owners.
About the author

Julija A.
Julia A. is a writer at SmallBizGenius.net. With experience in both finance and marketing industries, she enjoys staying up to date with the current economic affairs and writing opinion pieces on the state of small businesses in America. As an avid reader, she spends most of her time poring over history books, fantasy novels, and old classics. Tech, finance, and marketing are her passions, and she's a frequent contributor at various small business blogs.
More News
Silicon Valley startup, Gatik, secured $85 million in its latest funding round. The investment cycle was led by Koch Industries, and this cash infusion will play a vital role in the startup's expansion. The money will go towards expanding its operations, hiring new staff, and increasing its truck fleet. Since its founding in 2017, Gatik has raised $114.5 million. The startup already has well-developed robotic truck operations for hauling consumer goods and groceries for Walmart in Arkansas and Louisiana and Loblaw supermarkets in Toronto. The company suggested that it will be spreading its network to include Texas. Gautam Narang, CEO and co-founder of Gatik, says that the new financing enables better scaling for the company: "The way we look at the business, the technology, the companies we work with, we have all the key components in place." The funding will be giving this company "a runway of at least two and a half, three years," Narang added. Gatik's revenue is also on the rise, so it seems like there is no pressure on the team to pursue any alternative investment sources, bigger rounds, or to go public. "We have meaningful revenue coming in. Last year we did revenue in the millions, and this year, we are projecting to increase that by 400% year over year," Narang disclosed. Koch Disruptive Technologies - the venture branch of Koch Industries - was accompanied in the funding round by existing investors, such as Innovation Endeavors, FM Capital, Dynamo Ventures, and Intact Ventures. Trucking and delivery services, one of the fastest-developing areas of the autonomous driving industry, are on track to generate their highest revenue in the next couple of years. Gatik's delivery method relies on repetitive routes, and minimizing variables allows for its success. Other companies, such as TuSimple, that focus on longer routes, still have ways to go in terms of testing and further improvement. Since the company has already made some of its trucks in Arkansas fully driverless, Gatik plans to expand its fleet five times by 2023. "These are not one-off demos or one-time runs. We are doing these runs repeatedly on public roads," Narang said. "On the technology front, we are at a point where we have validated the technology in one market, and now the focus is to scale from here."
By Danica Jovic
·
September 03,2021
Payments startup Marqeta Inc. is eyeing a valuation of more than $12 billion in its US initial public offering, capitalizing on a surge in online shopping and food delivery payments processed through its platform during the coronavirus pandemic. The California-based company plans to sell approximately 45.4 million shares priced at $20 and $24 apiece, thus raising $1 billion at the top end of the range. Well known for enabling companies to issue debit and credit cards to their staff, Marqeta was launched with the aim to digitize commercial payment transactions between businesses and their clients via its open API. Headed by its founder and CEO, Jason Gardner, the payments startup previously announced that its revenue doubled to $290.3 million in 2020 as homebound customers made more online purchases. Marqeta's primary offerings include issuing physical, virtual, and tokenized cards, transaction processing, and applications for development, administration, anti-fraud, and chargebacks. Additionally, one of the startup's most popular features is the Just-In-Time (JIT) Funding functionality that overcomes the need to maintain sufficient balances for each cardholder transaction. Essentially, JIT Funding is a method of funding an account automatically - in real-time - during the transaction process. The company has been operational since 2010, and its growing list of customers now includes Uber, Square, Klarna, and DoorDash. It doubled its valuation to $4.3 billion in May 2020 when it raised $150 million in funding. With about 530.2 million Class A and Class B shares outstanding, Marqeta could be valued at over $12 billion this year. The paperwork for Marqeta's listing was confidentially submitted in February. The stock is expected to trade on the Nasdaq under the symbol MQ with JP Morgan Goldman Sachs as lead underwriters of the offering.
By Julija A.
·
June 07,2021
Belvo, a Mexico City-based fintech startup known for building an open-source finance API platform, raised $43 million in a Series A round of funding. According to the company's announcement published on Tuesday, June 1, Belvo will use the funds to accelerate the expansion of its Open Finance platform across Latin America. The financing round was joined by a mix of Latin American- and Silicon Valley-based venture capital firms such as Kibo Ventures, Future Positive, FJ Labs, Kaszek, Venture Friends, MAYA Capital, along with well-known business angel investors including Sebastián Mejía, co-founder and president of Rappi, David Vélez, Nubank CEO and founder, and Wise's CTO Harsh Sinha. According to Belvo, this funding round was the largest Series A a Latin American fintech has ever raised. In May 2020, less than a month after its launch, Belvo raised $10 million in a seed round co-led by two of the biggest names in South and North American venture capital - Argentina's Kaszek and Silicon Valley's Founders Fund. The new round of funding has resulted from Belvo's rapid growth supported by the continued expansion of fintech in Latin America over the past year and a half. The startup aims to use the newly raised funds to scale and enhance its developer-first API platform and to continue expanding its geographic footprint by collaborating with other leading fintech startups in Latin America. Credit providers, neobank app developers, and finance tools already use Belvo's API to connect their clients' personal and business bank accounts to their apps, thus unlocking the power and convenience of open banking. Determined to continue developing category-defining API tools and the essential infrastructure to power the next generation of financial services, Belvo already has a customer base of more than 60 companies located in Brazil, Mexico, and Colombia and handles millions of API calls each month. During its first year of operation, the fintech startup managed to expand its API coverage to gig economy platforms, including Rappi and Uber, tax authorities like SAT in Mexico, and more than 40 financial institutions, now letting companies connect to more than 90% of business and personal bank accounts in Latin America.
By Julija A.
·
June 04,2021
---
Leave your comment
Your email address will not be published.