SoftBank and Demi Lovato Back June Homes With $50M in Funding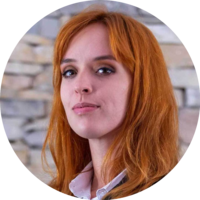 SoftBank Ventures Asia and Demi Lovato, a musician and human rights activist, led the funding round on September 22 that helped proptech startup June Homes raise $50 million and emerge from stealth mode.
Other backers in the startup include companies such as TQ Ventures, Reshape, FJ Labs, K50, and Quiet Capital and angel investors Oskar Hartmann and Behance founder Scott Belsky. This funding round is just the latest led by SoftBank; June Holmes previously raised a $13 million Series A and $10 million in SAFEs.
June Homes was founded in 2017 in New York by Daniel Mishin, with an aim to challenge the outdated and clunky renting practices and make the process more flexible and smooth for both tenants and landlords.
"Four years ago around this time, I landed in New York and was searching for my first apartment rental. I was fresh off the plane, as a first-time immigrant with no US Social Security number and no credit score. Every single broker under the sun rejected my application. I spent months in corporate furnished apartments overpaying for rent and dealing with mediocre service and an experience from the 1950s (not the nostalgic kind)," said June Homes's founder and CEO Daniel Mishin.
Mishin also highlighted predatory costs, long-term commitments, and problematic and complicated requirements tenants face when trying to secure housing. He believes the conversion rate of real estate leads could be significantly improved with an up-to-date, fair, and hassle-free system that eliminates unnecessary fees and intermediaries.
That's why he founded June Homes and set new rules; the startup partners directly with landlords to ensure benefits for tenants. Instead of long-term commitments, the company offers flexibility: Tenants can choose to stay anywhere from one to 18 months, with the prices being comparable to those on traditional leases.
June Homes also helps landlords by finding well-located units that have a potential to be filled faster and offers quick renovation, upgrades, and furnishing of apartments without upfront fees to owners.
About the author

Julija A.
Julia A. is a writer at SmallBizGenius.net. With experience in both finance and marketing industries, she enjoys staying up to date with the current economic affairs and writing opinion pieces on the state of small businesses in America. As an avid reader, she spends most of her time poring over history books, fantasy novels, and old classics. Tech, finance, and marketing are her passions, and she's a frequent contributor at various small business blogs.
More from news
The US drive-thru restaurant franchise Checkers & Rally's closed a multimillion-dollar deal with Israeli startup Hi Auto and purchased its AI-based speech recognition software. The restaurant chain announced that it was implementing the technology in all the company-operated stores and most of the franchised locations. Hi Auto's technology will enable Checkers & Rally's customers to place their orders through an automated speech recognition system that reportedly has a 95% accuracy rate. The system is capable of recording changes in the order during conversations with customers and understands complex menus and even half-sentences. In short, the solution acts as the perfect employee who does not grow weary, never misses a day of work, is always polite, and never forgets to suggest upsells. The system helps solve the labor shortage problem in the US restaurant industry, which loses hundreds of thousands of employees each month. When compared to human employees, the software is able to take orders faster and handle more customers simultaneously without any errors. The move is seen as a strategic one by Checkers & Rally's, which has been struggling in recent years to keep up with the likes of major chains such as Wendy's, Burger King, and Jack in the Box. Along with investing in restaurant POS systems that streamline order management, Checkers & Rally's has also been upgrading its mobile app. The goal is to make it easier for customers to order and pay ahead without having to wait in line for the cash register. The deal is also a major achievement for Hi Auto, which was founded in 2019 by Zohar Zisapel and has raised $8 million to date. The company will now be able to scale its operations and widen its presence in the US market with one of the biggest fast-food companies as its client.
By Julija A.
·
March 18,2022
Pony.ai, a US- and China-based autonomous driving tech-startup company, reported on March 7, 2022, that its valuation had peaked at $8.5 billion.
By Julija A.
·
March 14,2022
On January 25th, New York and Tokyo-based startup Bokksu announced its Series A funding round raised $22 million.
By Julija A.
·
February 07,2022
---
Leave your comment
Your email address will not be published.