Small Businesses Thrive as Economic Outlook Bounces Back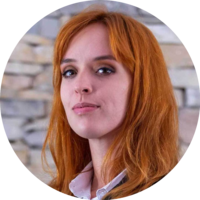 It looks like small businesses are ready to go full steam ahead this quarter.
The MetLife and US Chamber of Commerce published the Q2 Small Business Index, which shows an increase of 3.1 points—a strong rebound after the drop in the first quarter of 2019. The current index score is 68.7.
Small business owners are experiencing a boost in confidence that can be attributed to the overall positive perception of the nation's economy. With improved cash flow nationwide, a lot of companies are getting back on their feet, eager to face new challenges.
The drop since the last quarter can at least partially be attributed to the longest government shutdown in American history. Small businesses are finally recovering from the financial blow, and this 3.1 point increase is the most significant quarter-to-quarter increase since the Index came into existence.
The results were taken from a survey of 1,000 companies, and they show an upward confidence trend across nearly all demographics. 58% of female business owners have expressed feeling optimistic about the future, almost matching the 59% of male owners who feel the same.
Statistics also indicate an increase in hiring new employees. Millennials and Gen-Xers seem to be taking the lead here—39% of small business hiring plans nationwide are attributed to these demographics, even though they represent only 27% of survey respondents.
The Index also examined how small businesses handle health insurance. As many as 69% of small business owners claim selecting a health insurance plan is time-consuming, difficult, and that there isn't enough information about it. On a related note, 1 in 5 respondents claim that they are unable to make informed decisions and choose the best coverage for their needs. Out of those surveyed, 32% of small business owners turn to brokers, agents, and consultants for advice on health insurance, 9% rely on online research, and 7% seek advice from other owners. Other sources include HealthCare.gov, health insurance company sites, and Professional Employer Organizations. Finally, 7% of respondents stated that they don't know where to turn for more information.
So, what are the owners looking for when choosing health care plans for their employees?
Research shows that 20% of small business owners are concerned with keeping monthly premiums low, 20% prioritize minimizing out-of-pocket costs such as deductibles and copays. In contrast to that, 9% seek flexibility and variety when making a choice, and 7% demand access to quality hospitals and treatments.
Aside from the puzzling complexity of healthcare coverage plans, businesses are confident about their future. Despite economic hardships in the last quarter, the outlook remains positive, and owners are willing to invest in their companies and strive towards success.
About the author

Julija A.
Julia A. is a writer at SmallBizGenius.net. With experience in both finance and marketing industries, she enjoys staying up to date with the current economic affairs and writing opinion pieces on the state of small businesses in America. As an avid reader, she spends most of her time poring over history books, fantasy novels, and old classics. Tech, finance, and marketing are her passions, and she's a frequent contributor at various small business blogs.
More from news
For two years, eCommerce sales in the US have been flourishing, as people stayed home to avoid crowded areas.
By Danica Jovic
·
March 24,2022
Let's talk about some small business trends that the COVID-19 outbreak spearheaded that will almost certainly continue in 2022.
By Julija A.
·
March 14,2022
The US government plans to allocate $10 billion to help small businesses in underserved communities and initiate a wider economic recovery from the pandemic.
By Julija A.
·
March 01,2022
---
Leave your comment
Your email address will not be published.