Small Businesses Sticking Up For Amazon On The Eve Of The Congress Investigation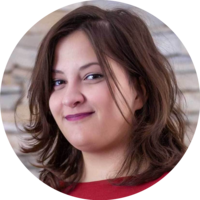 Approaching U.S. Congress, bipartisan investigation into tech giants such as Amazon, Google, and Facebook, small businesses all over the U.S. are lining up to put in a good word.
One such company is Address America from Jackson, MS. This small business makes high-profile address signs for homes and businesses.
Business was good for this Ridgeland-based company until the 2007 recession hit hard, and nearly cost them everything they had.
"Everything went south," recalls owner David Ashley. "We were just on the brink."
The company was forced to relocate to a smaller office on Interstate 55 in Jackson. Things were looking bleak until the owners decided to give up on the idea of relying solely on their website, and joined Amazon.
"When we shifted gears with Amazon, it took us from being on the brink of insolvency to getting where we are today," says Joshua Ashley, David's son.
The millions of users browsing through Amazon provided a new world of opportunity to Address America, one that was previously out of reach.
"With our own website, we can do a lot, but we're only as good as how many people find us," says Joshua. "Amazon has a great deal of reach and a great deal of customer trust, and by following Amazon's metrics for sellers, we're able to partner with them to gain that customer trust."
According to the Ashleys, this window of opportunity made their business what it is today. Over the past six years, their sales have increased by 800% and are continuing to grow steadily. This spectacular success wouldn't have been possible without Amazon's coverture.
An employee of Amazon's corporate office in Seattle, Andrea Ruge, offered her take on Amazon's influence on small businesses. Supposedly, SMBs now account for over 50% of the items sold on Amazon and are an integral part of the company's DNA.
"We looked at what states had the fastest-growing small- and medium-size businesses on Amazon," she says. "What we looked at were sales year-over-year and the percentage growth of overall sales. Mississippi's small- and medium-size businesses topped that list."
Access to millions of users and the strict guidelines businesses must follow to be allowed to work with Amazon are doing many people a lot of good. Amazon demands superior customer service and even helps with shipping. Even though small businesses don't get these services for free, the whole thing pays off in the end.
"Here at Address America, they're doing 'Merchant-Fulfilled Prime,' which means they're still sending their packages out and getting them to customers in two days, but they're doing it here in-house," explains Ruge. That's why you see "Ships and Sold by Address America" on Amazon's website.
"Some smaller businesses can't do that on their own, so it's easier for them to send a bulk shipment of products over to Amazon, and then we handle it from there," claims Andrea Ruge.
The idea that Amazon holds a monopoly over the tech world is somewhat grounded in reality as 55% of Americans begin their product searches there. For this reason and many others, Congress is launching an investigation into whether Amazon, Google, and Facebook are guilty of "anti-competitive conduct."
The committee will question Amazon's inner-workings and the way the eCommerce powerhouse affects the U.S. market. The goal is to assess "whether existing antitrust laws, competition policies and current enforcement levels are adequate to address these issues."
More from news
For two years, eCommerce sales in the US have been flourishing, as people stayed home to avoid crowded areas.
By Danica Jovic
·
March 24,2022
Let's talk about some small business trends that the COVID-19 outbreak spearheaded that will almost certainly continue in 2022.
By Julija A.
·
March 14,2022
The US government plans to allocate $10 billion to help small businesses in underserved communities and initiate a wider economic recovery from the pandemic.
By Julija A.
·
March 01,2022
---
Leave your comment
Your email address will not be published.