Small Businesses Struggle to Fill Record Number of Job Vacancies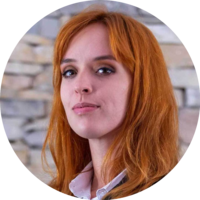 Small businesses across the US are boosting wages in a bid to attract workers to fill an unprecedented number of open positions.
According to the National Federation of Independent Business, a record 51% of business owners surveyed in September can't find qualified people to fill openings. That's the largest monthly share since 1986, and it's only a single percentage point higher than in August.
The labor shortages persist even though federal unemployment Covid payments ran out in early September. Some had blamed these benefits for fuelling people's reluctance to return to work. But there are clearly other factors at play, including the raging Delta variant and a growing appetite among workers to switch jobs.
This new reality prompted a record 42% of small business employers to raise compensation. Another 30% of small firms said that they are planning to raise wages for their workers within the next three months.
"For most small employers, labor costs are the largest operating outlay, and owners will be compelled to pass those costs on to their customers by raising prices," NFIB's chief economist Bill Dunkelberg said.
Despite the traffic on job posting sites, the NFIB found that many aspiring candidates simply lack the necessary qualifications. 92% of employers reported a few, or no, qualified applicants for the advertised positions.
However, the US Bureau of Labor Statistics says that the average hourly earnings climbed to $30.85 in September. This applies to employees working for private companies. These numbers are bound to grow further as employers work to fill the vacant positions.
One Manhattan restaurant owner raised her starting wages to $25 an hour.
"We put the focus on 'staff comes first and everything comes second'," Amanda Cohen told the Business Insider. But she had to raise her prices by about 30% to accommodate those wage hikes.
Therefore, while pay increases are good news for workers, they're also translating into rising prices and growing living expenses. According to the consumer price index, prices jumped 5.3% in the past year alone.
About the author

Julija A.
Julia A. is a writer at SmallBizGenius.net. With experience in both finance and marketing industries, she enjoys staying up to date with the current economic affairs and writing opinion pieces on the state of small businesses in America. As an avid reader, she spends most of her time poring over history books, fantasy novels, and old classics. Tech, finance, and marketing are her passions, and she's a frequent contributor at various small business blogs.
More from news
For two years, eCommerce sales in the US have been flourishing, as people stayed home to avoid crowded areas.
By Danica Jovic
·
March 24,2022
Let's talk about some small business trends that the COVID-19 outbreak spearheaded that will almost certainly continue in 2022.
By Julija A.
·
March 14,2022
The US government plans to allocate $10 billion to help small businesses in underserved communities and initiate a wider economic recovery from the pandemic.
By Julija A.
·
March 01,2022
---
Leave your comment
Your email address will not be published.