Small Businesses Rally to Defend Tech Giants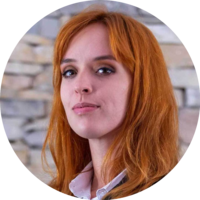 In a surprising turn of events, the small fish have come out to defend the big sharks.
After the House Judiciary Committee's inaugural hearing on Tuesday afternoon, small businesses are more scared than ever about the fate of Facebook, Amazon, Apple, and Google. The business practices of these tech giants are currently being dissected as Washington's fear over their influence on public life and the American economy rises, but the small players are opposed to the investigation.
Members of a small business advocacy group called Connected Commerce Council (3C) expressed their concerns and urged the Judiciary Subcommittee on Antitrust, Commercial, and Administrative Law to take into consideration the importance of these companies for small businesses.
The House Judiciary subcommittee has been investigating mega-corporations to find out whether their market dominance has suppressed competition unfairly. While harming smaller firms seemed like the most likely outcome, it would appear that these tech giants are actually supporting them using an array of invaluable tools and services.
The palette of useful tools these large companies provide at low prices is crucial to startups, entrepreneurs, and small firms who use them for marketing their own products. 3C's also provided the committee with the results of a recent economic report put together in partnership with Deloitte, which states that American small businesses greatly benefit from having access to digital tools provided by the tech giants.
"This market is interconnected and big companies power growing companies to compete and win," C3 president Jake Ward said in a press release. Congressional reach into the private sector could potentially be detrimental if it affects the ability of smaller firms to conduct their businesses safely and successfully.
House Democratic Chairman Hakeem Jeffries claims that people from both sides of the aisle should have the chance to speak and that we should hear from the CEOs of big tech companies regarding the concerns being raised.
The investigation is largely backed by the Democratic leadership, and it represents the first congressional probe into the antitrust allegations. House Speaker Nancy Pelosi claims that "the era of self-regulation is over." Surprisingly, the Republican party is also criticizing the reach of big tech companies.
One of the biggest government concerns is related to the way companies such as Facebook and Google influence the news media. Both Democratic and Republican representatives have agreed to co-sponsor legislation that would allow local news organizations to unite and negotiate with the tech giants when it comes to issues such as news quality and access.
This is one of the biggest bipartisan issues that affects both Democrats and Republicans. While the conservatives don't enjoy overregulation, they have concerns about the monopolization of the market.
What the final outcome will be remains to be seen, but for now, small businesses are rooting for the big guys.
About the author

Julija A.
Julia A. is a writer at SmallBizGenius.net. With experience in both finance and marketing industries, she enjoys staying up to date with the current economic affairs and writing opinion pieces on the state of small businesses in America. As an avid reader, she spends most of her time poring over history books, fantasy novels, and old classics. Tech, finance, and marketing are her passions, and she's a frequent contributor at various small business blogs.
More News
Leveraging decades of experience in enterprise networking, Aruba has introduced Instant On, a safe and feature-rich WiFi solution for smaller organizations.Aruba Networks is a Santa Clara, California-based wireless networking company, founded in February 2002. Currently, it's a subsidiary of Hewlett Packard Enterprise that's ranked No. 107 in the 2018 Fortune 500 list of the largest United States corporations by revenue.To deliver these cutting-edge results in the WiFi market, Aruba is leveraging decades of enterprise networking, and a partnership with Synnex, winner of Distributor of the Year in the US and Canada at 2019 the Aruba Americas Partner Summit. Specifically built for small organizations and businesses, the new Aruba Instant On WiFi solution promises to deliver a unique synergy of secure, and high-speed WiFi. Hyper-competitive and ambitious small businesses understand that they cannot lead the way in their industry without a reliable and fast WiFi connection. This is especially true of successful businesses struggling to keep up with overwhelming expansion. Aruba's Instant On solution is flexible enough to accommodate for growth and changes in the future.The Instant On family of solutions will deliver indoor/outdoor WiFi access points. It will be an easily deployable wireless solution that even non-tech-savvy folks can manage remotely from any mobile device. Still, this simple, speedy, and connected solution might be cause for some concern — after all, 43% of cyber crimes target small businesses, according to data compiled by SCORE. Consequences can be severe as 60% of targeted companies go out of business within the first couple of months of being hacked. Most SMBs have a relatively small client base, so a tarnished reputation can prove detrimental. Joining together top-notch security and speedy, quality WiFi is, therefore, a particularly ambitious goal Aruba has accomplished. The overall necessity of an internet connection for any employee to complete daily tasks in today's economic landscape has forced small businesses to rethink their networking requirements. SMBs must align with the latest technology shifts and trends with relatively limited resources. Aruba's easy-to-use, intuitive mobile app offers simple and secure set-up and management services. Two management modes are available on its Instant On mobile app or cloud-based web portal. This is matched by top-of-the-line security capabilities, including compliance with the latest authentication protocols such as WPA2/WPA3. Instant On combines Aruba's industry-leading 802.11ac Wave 2 technology with a WiFi solution built specifically for small businesses. It also provides unique flexibility to scale up as a business's needs change.The shipping of the first set of Aruba Instant On APs will begin in July, with the price starting at $119.
H&R Block Inc. will spend $405 million on acquiring Canadian financial software company called Wave Financial Inc. The decision was announced by H&R Block on Tuesday, June 11. The Kansas-based company expects to close the deal in the next few months, pending regulatory approval. The news was made public the same day H&R Block published its latest quarterly and annual financial reports. The American tax preparation firm, in business since 1955, has been looking for ways to accelerate their small business strategy. The company President and CEO, Jeff Jones said in a press release on Tuesday that he feels Wave Financial would enrich the H&R Block's offer by bringing it closer to small businesses. Wave Financial provides accounting, invoicing, bookkeeping, payroll, and payment processing services to more than 400,000 small businesses worldwide. Jones explains that bookkeeping and cash-flow management have proven to be major weak points for small business owners, yet they are crucial to successfully preparing annual taxes. "We spend a lot of time with our clients and listening to our clients and when you do that you learn a lot about their unmet needs," Jones said. "And that leads us to think about product development, innovation and ways we can serve more clients." H&R Block hopes to meet users' needs for financial solutions by offering a simple user experience on a single platform through partnering up with Wave Financial. Upon the acquisition, Wave Financial will keep its leadership team, headed by the company co-founder and CEO Kirk Simpson. The company will continue to operate from its Toronto headquarters. "Given the complementary strengths of these two great companies and our shared vision of providing financial help to people who need it, we're delighted to be joining the H&R Block team," Simpson said in the release. "We are excited to work together to deliver additional value to small businesses to help them succeed." Wave Financial is anticipated to generate between $40 and $45 million in revenue for the 2020 fiscal year. Apple Supplier AMS Reports a Positive Outlook for Q3 Driving Europen Chip Stocks Up Back in 2014, H&R Block launched its own software geared toward small businesses. The software provided bookkeeping, tax, payroll, and coaching services to this target group until 2016 when the company made the decision to take it off the market. H&R Block Financial Report The Financial statement published on June 11 reveals that in fiscal 2019 the company made $3.1 billion in revenue. In the same fiscal year, 20.3 million US tax returns were prepared by or through H&R Block.
By Ivana V.
·
February 28,2022
Small business owners in Utah have something to look forward to—the opening of Utah Small Business Development Center Network's Global Trade Center. Salt Lake Community College's Miller Business Resource Center announced the news on Monday, claiming that the new trade center will offer resources and education for small business owners and entrepreneurs. It will work in collaboration with the old SLCC Global Business Center that was established in 2007. Jim Herrin, the Salt Lake region director of the Utah Small Business Development Center, explained that their aim is to have more businesses find out about the global trade, and establish international training programs. The Utah network is funded by the state of Utah, the agency, and local colleges and universities, Herrin claims, and the program is hiring experts focused exclusively on helping small businesses run smoothly. They will offer person-to-person assistance across all industries and help both established companies and entrepreneurs looking to get started. This can provide an incentive that will help them grow and become more successful. Small businesses are the backbone of the American economy. While only 1% of them export goods, those companies are responsible for one-third of total US global exports, according to the Department of Commerce. Utah alone exported $11.6 billion in goods in 2017, and small businesses accounted for 49% of that share. It can be difficult for small firms to find the capital to fulfill foreign purchase orders, and it's even more difficult for them to connect to overseas buyers. That's why these educational programs are so essential in promoting a healthy economy. US products are considered premium in many countries, so it can sometimes be easier for small businesses to establish themselves in foreign markets than at home. There is less competition, and with the right kind of training, a company can start thriving in a fairly short amount of time. This kind of success can also attract foreign investors and bring in even more profits that help the local market and increase the standard of living for everybody. Through international trade, Utah's economy can continue to evolve and create more jobs and opportunities for its citizens. The new global trade center can help to identify international trade opportunities and, what's more, teach business owners how to respond and make the best of them. It can also give access to grants and provide the needed capital to get in contact with foreign buyers. With this new network of connections and resources, Utah's small businesses can enjoy a new era of growth and prosperity.
By Ivana V.
·
June 12,2019
---
Leave your comment
Your email address will not be published.