Small Businesses Rally to Defend Tech Giants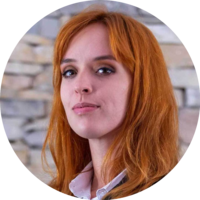 In a surprising turn of events, the small fish have come out to defend the big sharks.
After the House Judiciary Committee's inaugural hearing on Tuesday afternoon, small businesses are more scared than ever about the fate of Facebook, Amazon, Apple, and Google. The business practices of these tech giants are currently being dissected as Washington's fear over their influence on public life and the American economy rises, but the small players are opposed to the investigation.
Members of a small business advocacy group called Connected Commerce Council (3C) expressed their concerns and urged the Judiciary Subcommittee on Antitrust, Commercial, and Administrative Law to take into consideration the importance of these companies for small businesses.
The House Judiciary subcommittee has been investigating mega-corporations to find out whether their market dominance has suppressed competition unfairly. While harming smaller firms seemed like the most likely outcome, it would appear that these tech giants are actually supporting them using an array of invaluable tools and services.
The palette of useful tools these large companies provide at low prices is crucial to startups, entrepreneurs, and small firms who use them for marketing their own products. 3C's also provided the committee with the results of a recent economic report put together in partnership with Deloitte, which states that American small businesses greatly benefit from having access to digital tools provided by the tech giants.
"This market is interconnected and big companies power growing companies to compete and win," C3 president Jake Ward said in a press release. Congressional reach into the private sector could potentially be detrimental if it affects the ability of smaller firms to conduct their businesses safely and successfully.
House Democratic Chairman Hakeem Jeffries claims that people from both sides of the aisle should have the chance to speak and that we should hear from the CEOs of big tech companies regarding the concerns being raised.
The investigation is largely backed by the Democratic leadership, and it represents the first congressional probe into the antitrust allegations. House Speaker Nancy Pelosi claims that "the era of self-regulation is over." Surprisingly, the Republican party is also criticizing the reach of big tech companies.
One of the biggest government concerns is related to the way companies such as Facebook and Google influence the news media. Both Democratic and Republican representatives have agreed to co-sponsor legislation that would allow local news organizations to unite and negotiate with the tech giants when it comes to issues such as news quality and access.
This is one of the biggest bipartisan issues that affects both Democrats and Republicans. While the conservatives don't enjoy overregulation, they have concerns about the monopolization of the market.
What the final outcome will be remains to be seen, but for now, small businesses are rooting for the big guys.
About the author

Julija A.
Julia A. is a writer at SmallBizGenius.net. With experience in both finance and marketing industries, she enjoys staying up to date with the current economic affairs and writing opinion pieces on the state of small businesses in America. As an avid reader, she spends most of her time poring over history books, fantasy novels, and old classics. Tech, finance, and marketing are her passions, and she's a frequent contributor at various small business blogs.
More from news
For two years, eCommerce sales in the US have been flourishing, as people stayed home to avoid crowded areas.
By Danica Jovic
·
March 24,2022
Let's talk about some small business trends that the COVID-19 outbreak spearheaded that will almost certainly continue in 2022.
By Julija A.
·
March 14,2022
The US government plans to allocate $10 billion to help small businesses in underserved communities and initiate a wider economic recovery from the pandemic.
By Julija A.
·
March 01,2022
---
Leave your comment
Your email address will not be published.