SBA: Over 8.5M Small Businesses And Nonprofits Helped Through PPP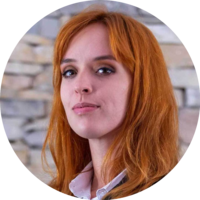 The Paycheck Protection Program, a disaster relief program aimed at helping small businesses recover from the adverse effects of the COVID-19 pandemic, ended May 31, after it had provided over $798 billion in economic relief to more than 8.5 million small businesses and nonprofits, said US Small Business Administrator Isabella Casillas Guzman in a statement issued last week.
She pointed out that this program helped small businesses across the US overcome the "once-in-generation economic crisis" and that she is proud of the changes in the system which provided underserved businesses access to this program in the later rounds.
"In 2021, 96% of PPP loans went to small businesses with fewer than 20 employees," added Guzman.
The PPP is only one of the eight relief programs established to assist nonprofits and small businesses throughout the pandemic. The other seven programs include the SBA Debt Relief program, Economic Injury Disaster Loan, its three advances, Shuttered Venue Operators Grant, and Restaurant Revitalization Fund.
The PPP played a significant role in economic recovery. It was among the first debt relief programs to provide much-needed help to small businesses affected by the pandemic to keep workers on the payroll and their operations running. The overall implementation was very effective, especially in later rounds, when the program opened its doors for the underserved.
While some small-business owners looked for banks that could cater to small businesses, others got lucky with the changes to the PPP funds introduced in 2021. Thirty-two percent of the loans from the PPP went to Low-and-Moderate Income, and PPP loans averaged $42,000 in 2021, which clearly shows that the relief went to the smallest of small businesses. Community financial institutions stepped in in this case, providing more than $30 billion through 1.5 million loans.
About the author

Julija A.
Julia A. is a writer at SmallBizGenius.net. With experience in both finance and marketing industries, she enjoys staying up to date with the current economic affairs and writing opinion pieces on the state of small businesses in America. As an avid reader, she spends most of her time poring over history books, fantasy novels, and old classics. Tech, finance, and marketing are her passions, and she's a frequent contributor at various small business blogs.
More from news
For two years, eCommerce sales in the US have been flourishing, as people stayed home to avoid crowded areas.
By Danica Jovic
·
March 24,2022
Let's talk about some small business trends that the COVID-19 outbreak spearheaded that will almost certainly continue in 2022.
By Julija A.
·
March 14,2022
The US government plans to allocate $10 billion to help small businesses in underserved communities and initiate a wider economic recovery from the pandemic.
By Julija A.
·
March 01,2022
---
Leave your comment
Your email address will not be published.