SBA: Over 8.5M Small Businesses And Nonprofits Helped Through PPP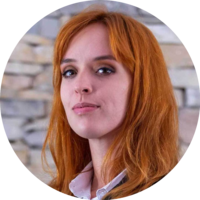 The Paycheck Protection Program, a disaster relief program aimed at helping small businesses recover from the adverse effects of the COVID-19 pandemic, ended May 31, after it had provided over $798 billion in economic relief to more than 8.5 million small businesses and nonprofits, said US Small Business Administrator Isabella Casillas Guzman in a statement issued last week.
She pointed out that this program helped small businesses across the US overcome the "once-in-generation economic crisis" and that she is proud of the changes in the system which provided underserved businesses access to this program in the later rounds.
"In 2021, 96% of PPP loans went to small businesses with fewer than 20 employees," added Guzman.
The PPP is only one of the eight relief programs established to assist nonprofits and small businesses throughout the pandemic. The other seven programs include the SBA Debt Relief program, Economic Injury Disaster Loan, its three advances, Shuttered Venue Operators Grant, and Restaurant Revitalization Fund.
The PPP played a significant role in economic recovery. It was among the first debt relief programs to provide much-needed help to small businesses affected by the pandemic to keep workers on the payroll and their operations running. The overall implementation was very effective, especially in later rounds, when the program opened its doors for the underserved.
While some small-business owners looked for banks that could cater to small businesses, others got lucky with the changes to the PPP funds introduced in 2021. Thirty-two percent of the loans from the PPP went to Low-and-Moderate Income, and PPP loans averaged $42,000 in 2021, which clearly shows that the relief went to the smallest of small businesses. Community financial institutions stepped in in this case, providing more than $30 billion through 1.5 million loans.
About the author

Julija A.
Julia A. is a writer at SmallBizGenius.net. With experience in both finance and marketing industries, she enjoys staying up to date with the current economic affairs and writing opinion pieces on the state of small businesses in America. As an avid reader, she spends most of her time poring over history books, fantasy novels, and old classics. Tech, finance, and marketing are her passions, and she's a frequent contributor at various small business blogs.
More News
The US job growth rate remained largely unchanged in May, based on payroll data provided by approximately 350,000 Paychex clients. The Paychex | IHS Markit Small Business Employment Watch May report reveals that the Small Business Jobs Index has experienced a slight decrease, slowing 0.07% month-on-month. Additionally, as a result of part-time and hourly workers with lower wages reentering the workforce, weekly earnings growth fell below 3%. "Small businesses are struggling to return to normal operations and expand due to labor shortages," said IHS Markit's chief regional economist, James Diffley, and added that the Small Business Jobs Index held steady in May. Hiring challenges are still present nationwide. Job growth decline in the construction industry has significantly affected the positive momentum seen over the last few months, according to Martin Mucci, Paychex's CEO and president. Mucci also added that the low availability and high cost of building materials dragged the construction job growth down by 1.78% in May. On the other hand, with more people dining out and going on vacations across the United States, both job growth and wages in the industries of leisure and hospitality have rebounded significantly. These sectors have gained 1.94% in May and 12.4% during the past quarter. The May report also reveals that the national index has gone up 4.58% over Q1 2021, driven mainly by the lower employment comparison level the economy saw last year. Overall, the national index has managed to bounce back to prepandemic levels, even though early 2020 data indicated small business job growth had slightly declined since 2017. With Texas claiming the top ranking among states for job growth rates, the South of the country has remained a clear leader of all regions in small business job growth. Meanwhile, the West was the only region with positive gains in May and has improved for the third month in a row. Additionally, for the first time since 2019, the West has overtaken the Midwest and become the runner-up among US regions. 
By Julija A.
·
June 03,2021
NASA continues its tradition of supporting US entrepreneurs in developing tech innovations ready for commercial use. NASA's Small Business Innovation Research (SBIR) program continues that pursuit with its latest set of 140 Phase II rewards for 127 small businesses. A total of $105 million in funding will be awarded to businesses located in 34 different US states and Washington, DC. The program aims to find the most practical technologies for the National Space Agency and the commercial marketplace while including diverse entrepreneurs. Among the companies listed in Phase II funding, there are 33 businesses owned by women, minorities, and veterans. For example, the Salt Lake City-based company, InnoSys Inc., is a woman-owned small business developing a solution for operating cameras in harsh, extremely high-temperature environments. The innovation from InnoSys has both space mission applications and provides a means of imaging fires, inspecting nuclear reactor cores, or furnaces operating at high temperatures. With NASA's assistance, InnoSys can focus on commercializing its product. If Phase II proves successful, the agency can provide further funding to find potential customers besides NASA. "The Phase II contract period is an exciting time, as small businesses put their ideas into practice and develop prototypes attractive to NASA and private investors. The selected technologies have displayed great potential impacts for their respective sectors, and we are proud to continually invest in today's booming aerospace economy through these small businesses," Jason L. Kessler, a NASA SBIR Program executive, stated. Some of the other exciting projects include a compact heat exchanger for possible electrified aircraft propulsion, an AI-powered virtual medical expert, and many others.  Working on innovative tech is a demanding process, and our team recommends small businesses use cloud storage services to better coordinate product research and development. After all, a promising small business needs every advantage to secure funding from organizations such as NASA.
Less than 3% of approximately 30 million small-business owners in the US could be impacted by President Joe Biden's tax increase under the jobs and infrastructure plan.The tax rate increase from 21% to 28% will not affect small businesses organized as "passthrough" enterprises. Limited liability companies are the biggest representatives of passthrough entities, and also account for nearly all small businesses. Therefore, most of them will avoid this hike.What's more, most small-business owners are single earners. Out of that group, the only ones who will feel the proposed increase are people and married couples with more than $452,700 and $509,300 in annual income, respectively.This potential result is in line with the goal of the new corporate tax rate. After all, President Biden is counting on the support of small-business owners in this matter, as the actual target of this plan is large corporations. The White House seeks to increase the corporate tax rate by 7% to 28%, which would be significant primarily for large corporations like Amazon and Walmart. National trade groups, like the Business Roundtable and the US Chamber of Commerce, are vehemently opposed to the proposed change.According to a White House official, the tax plan should help eliminate the practice of offshoring profits and jobs while paying lower taxes than small businesses, present at many multinational corporations.Republican lawmakers are opposed to the proposal and remain unmoved by the small-business plight. The official White House stance is one open to compromise. According to the official, President Biden "was in the Senate for almost 40 years and understands how the legislative process works, and there is going to be a little bit of give and take with Congress, so that's the part of the process we are in right now."Even though tax changes won't impact most small businesses, these business owners will still need to stay on top of their tax obligations. They can do so by using tax software to automate the preparation process and meet filing deadlines.
---
Leave your comment
Your email address will not be published.