Small Business Payroll Startup Gusto Raises $200 million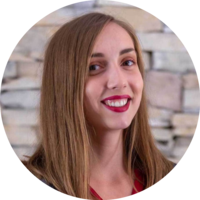 Gusto, a SaaS company that provides cloud-based payroll, benefits, and human resource management solutions to small businesses, has announced earlier today that it raised $200 million in series D funding, at a valuation of $3.8 billion.
The San Francisco-based startup attracted new investors like Fidelity Management & Research Company, and Generation Investment Management while keeping its previous backers T. Rowe Price Associates Inc., Dragoneer Investment Group, and General Catalyst.
One year ago, the company was valued at $2 billion when it raised $140 million in round C. The HR platform geared at small business owners has amassed more than $516 million since it was founded by Edward Kim, Josh Reeves, and Tomer London in 2012.
Since its inception, Gusto's self-described "people platform" has been addressing a number of HR-related functions like providing payroll services, employee onboarding, time tracking, retirement, and in recent years, health insurance. It also offers team management tools.
The human resources platform currently employs more than 1,000 workers, with its Denver office being the largest. Established in 2015, the Denver branch currently boasts 600 employees. According to Gusto's CEO and co-founder Josh Reeves, the company will use a portion of the newly raised funds to double the staff in Denver, grow its Bay Area team, and open up a new Research and Development office in New York City.
"We're excited about being in NY, and that's all about accessing more technical talent, particularly in the financial services area, but also in general in the city's growing tech ecosystem," Reeves told Crunchbase News.
He added the company plans on investing "quite a bit" in developing fintech by adding more functionality to the getting-paid-early feature of its software. Another substantial part of the money raised will be invested in services that help small businesses offer health insurance to their workers.
"Healthcare in America is pretty complex. Over time we want to make healthcare more accessible," said Reeves. "I feel like the scale is just beginning for us. Only 50% of small businesses make it to year five. We would love to increase the longevity for small businesses."
Apart from announcing the capital raise, Gusto also shared the news of welcoming Anne Raimondi, a SaaS industry veteran with more than 20 years of experience in scaling technology businesses, to its Board of Directors.
In fact, the company has been rounding out its executive team since last year's round C. Danielle Brown, who was Google's Chief Diversity and Inclusion Officer, has recently joined Gusto in the role of Chief People Officer whereas Fredrick Lee, the former Chief Information Security Officer at Square, has become the new CISO.
About the author
Ivana V.
Ivana is a staff writer at SmallBizGenius. Her interests during office hours include writing about small businesses, start-ups, and retail. When the weekend comes, you can find her hiking in nature, hanging off of a cliff or dancing salsa.
Leave your comment
Your email address will not be published.