Small Business Owner Accuses Yelp of Abusive Marketing Practices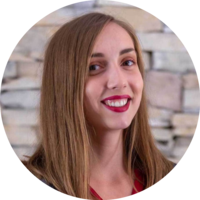 Laura Lund, a restaurant owner from Berea, OH found all her positive Yelp reviews gone after she refused to pay for the company's advertising services. Now she is urging all her remaining customers to steer clear of Yelp and use other review platforms such as Trip Advisor, Facebook, and Google.
Relying on Yelp to choose where to eat, have a drink or get a haircut has become commonplace in the fifteen years the reviews website has been around. Numerous studies on the effect online reviews have on businesses that have been conducted in recent years show these websites way heavily with consumers' decision-making process.
The one by Review Trackers suggests that more than 33 percent of diners will not choose to eat in a restaurant with less than a 4-star rating on online review sites like Yelp, Google, and TripAdvisor.
Now imagine you're a restaurant owner who wakes up one day to find all the positive Yelp reviews gone and only the negative ones left on the platform.
That's exactly what happened to Laura Lund, the owner of The Lazy Bee restaurant in Berea, OH, after she refused to pay for Yelp's advertising services. Four months after opening her restaurant, she was approached by the review platform about obtaining their advertising services.
Lund says she did not return their calls and was shocked by the repercussions. "Why were all of the good reviews hidden and only the bad ones left up? To me that seems like bullying," Lund told News 5 Cleaveland.
Unfortunately, this small business owner from Ohio isn't the first one to accuse Yelp of unfairly treating businesses that decline Yelp's advertising services.
Many business owners have complained about foul play and bullying by the company over the years. More than a thousand of them have reported the 'pay-and-play' scheme deployed by Yelp to the Better Business Bureau, a non-profit organization that strives to create a fair marketplace. Ironically, the BBB awarded Yelp a one-star rating accompanied by a slew of negative reviews.
Other businesses have pursued the matter even further, filing class action suits against the social reviews website, but to little effect. In January 2018, a group of business owners from Dallas sued the review website for removing the five-star ratings after they too declined to pay for advertising services. And back in February 2010, Yelp was sued for asking businesses to pay the company in exchange for the removal of negative reviews. Ultimately, courts ruled in favor of the San Francisco-based reviews platform.
Aware of the failure other small business owners experienced in courts in the past, Lund feels her best chance at getting back at Yelp is to speak directly to her customers, advising them against using Yelp and diverting them to other review platforms.
"It could hurt our business, our livelihood and affect our children in the end. I felt like their practices were deceptive. This is just the beginning of people lashing out at them and saying you either need to change your ways or we're going to let our customers know not to use your site," said Lund.
About the author
Ivana V.
Ivana is a staff writer at SmallBizGenius. Her interests during office hours include writing about small businesses, start-ups, and retail. When the weekend comes, you can find her hiking in nature, hanging off of a cliff or dancing salsa.
More from news
For two years, eCommerce sales in the US have been flourishing, as people stayed home to avoid crowded areas.
By Danica Jovic
·
March 24,2022
Let's talk about some small business trends that the COVID-19 outbreak spearheaded that will almost certainly continue in 2022.
By Julija A.
·
March 14,2022
The US government plans to allocate $10 billion to help small businesses in underserved communities and initiate a wider economic recovery from the pandemic.
By Julija A.
·
March 01,2022
---
Leave your comment
Your email address will not be published.