Small Business Optimism on the Upswing in Oregon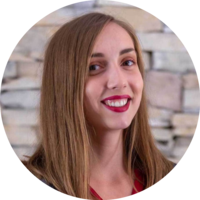 Oregon-based small business owners are feeling more optimistic about the future of their companies than they have been at any point since the COVID-19 outbreak began.
According to the latest weekly report by the U.S. Census Bureau, almost 75% of Oregon's company owners expect they'll be back to the pre-pandemic state of operations in six months or sooner. That's twice as many as a similar poll reported in August 2020.
Around 20% of businesses say they have already returned to normal operations. The percentage of those who think it'll take over half a year to go back to working at full capacity is declining each month.
The data provided in the Census Bureau's Small Business Pulse Survey is just another indicator that the economy of the state of Oregon is well on the road to recovery from the recession that came along with the health crisis. According to the survey, Oregon-based companies are now slightly more upbeat than the national average. The state business owners had been slightly more pessimistic throughout most of the recession.
Shutdowns and restrictive measures the COVID-19 pandemic brought on were particularly rough on smaller-sized companies which can hardly afford the reserves that larger enterprises often have. The global health crisis wiped out dozens of popular Oregon restaurants and bars, along with entertainment attractions such as ice rinks and bowling alleys.
Still, thanks to the federal aid through small business loans, grants, and stimulus payments, many other businesses managed to stay afloat. Relatively few companies failed, according to state data. The percentage of bankruptcies also decreased last year.
With more and more people getting vaccinated against COVID-19 and the virus seemingly fading, the state of Oregon formally reopened on June 30. Considering most restrictions have now been lifted, businesses are looking forward to operating as they did before the pandemic.
Still, the damage from a turbulent 15 months cannot disappear right away. The experience of living amidst a pandemic will continue to take its toll on businesses as long as consumers remain in fear of the disease. Nevertheless, rising optimism among businesses highlights that the deepest downturn in Oregon's history wasn't as bad as economists initially thought it would be.
About the author
Ivana V.
Ivana is a staff writer at SmallBizGenius. Her interests during office hours include writing about small businesses, start-ups, and retail. When the weekend comes, you can find her hiking in nature, hanging off of a cliff or dancing salsa.
More from news
The food delivery wars of the pandemic era continue with the latest acquisition of one of the biggest food delivery services in Europe.
By Julija A.
·
November 12,2021
Online retail giant Amazon plans to hire 150,000 US seasonal workers to meet demand during the upcoming frantic holiday shopping season.
By Julija A.
·
October 20,2021
Amazon launched its first 4-star store at Bluewater in suburban Kent on October 6.
By Julija A.
·
October 08,2021
---
Leave your comment
Your email address will not be published.