Small Business Optimism Index Surges to Historically High Levels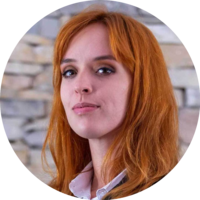 Small business owners seem to be in high spirits since May 2019. According to the National Federation of Independent Business, the index of small business optimism is the highest it's been since October—105.0 points. This surpasses economists' predictions (102.0 points) and indicates a positive change for a lot of companies.
The index had been in decline before February 2019, when it started slowly increasing, eventually reaching historically high numbers last month as six components improved, one fell, and three were unchanged.
Reports show that 30% of firms plan to increase their capital spending, while the share of companies expecting to raise selling prices fell to 20%, which may slow down pricing power. Despite trade uncertainty, businesses are expecting more favorable prospects.
Based on a survey of 650 small businesses, 9% of firms reported higher nominal sales in the past three months.
Here's some more interesting data: according to the NFIB survey, 62% of small businesses are trying to hire more workers in their field, but 54% of them report difficulties with finding competent employees for the positions that need to be filled. This seems to be a common struggle for a lot of small companies, as 24% of owners said that finding qualified workers is the single biggest challenge they face.
According to some economists, the claim that there aren't enough professionals available is grossly overstated. Businesses could find better workers if they increased pay and benefits, especially in highly-competitive industries. Despite these claims, NFIB states that the increase in compensation is the highest it's been since 1973. More owners are starting to understand the benefits of offering competitive salaries when searching for talent. It's important to bear in mind that there are fewer Americans in the labor force now than there were a decade ago.
An impressive 64% of companies also reported increased spending on capital equipment, which is a six-point gain since February 2018.
This general optimism is driving the workforce forward and encouraging firms to hire more skilled workers. We can also expect more startup openings in the upcoming months, as analysts predict positive reports will motivate people to open their own firms.
Given the May readings, it would seem that most small businesses are looking forward to branching out and growing their companies. This kind of enthusiasm needs to be nurtured if we are to ensure healthy economic progress.
About the author

Julija A.
Julia A. is a writer at SmallBizGenius.net. With experience in both finance and marketing industries, she enjoys staying up to date with the current economic affairs and writing opinion pieces on the state of small businesses in America. As an avid reader, she spends most of her time poring over history books, fantasy novels, and old classics. Tech, finance, and marketing are her passions, and she's a frequent contributor at various small business blogs.
More from news
The US drive-thru restaurant franchise Checkers & Rally's closed a multimillion-dollar deal with Israeli startup Hi Auto and purchased its AI-based speech recognition software. The restaurant chain announced that it was implementing the technology in all the company-operated stores and most of the franchised locations. Hi Auto's technology will enable Checkers & Rally's customers to place their orders through an automated speech recognition system that reportedly has a 95% accuracy rate. The system is capable of recording changes in the order during conversations with customers and understands complex menus and even half-sentences. In short, the solution acts as the perfect employee who does not grow weary, never misses a day of work, is always polite, and never forgets to suggest upsells. The system helps solve the labor shortage problem in the US restaurant industry, which loses hundreds of thousands of employees each month. When compared to human employees, the software is able to take orders faster and handle more customers simultaneously without any errors. The move is seen as a strategic one by Checkers & Rally's, which has been struggling in recent years to keep up with the likes of major chains such as Wendy's, Burger King, and Jack in the Box. Along with investing in restaurant POS systems that streamline order management, Checkers & Rally's has also been upgrading its mobile app. The goal is to make it easier for customers to order and pay ahead without having to wait in line for the cash register. The deal is also a major achievement for Hi Auto, which was founded in 2019 by Zohar Zisapel and has raised $8 million to date. The company will now be able to scale its operations and widen its presence in the US market with one of the biggest fast-food companies as its client.
By Julija A.
·
March 18,2022
Pony.ai, a US- and China-based autonomous driving tech-startup company, reported on March 7, 2022, that its valuation had peaked at $8.5 billion.
By Julija A.
·
March 14,2022
On January 25th, New York and Tokyo-based startup Bokksu announced its Series A funding round raised $22 million.
By Julija A.
·
February 07,2022
---
Leave your comment
Your email address will not be published.