Small Business Job Index Hits Highest Level Since January 2018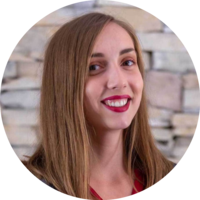 The latest data compiled by payroll services company Paychex and information provider IHS Markit shows that national job growth maintained an upward trajectory throughout the month of August. According to the Paychex/IHS Markit employment watch, the economic recovery is continuing despite the Delta variant weighing on small businesses.
Despite concerns about inflation, worker shortages, and the growing number of hospitalizations due to COVID-19, hourly earnings growth increased to 3.42% in August. Meanwhile, the Small Business Jobs Index gained 0.45% last month. It's now 99.80, increasing 5.74% over the past 12 months. This is a record-high year-over-year growth rate and the highest index level since January 2018.
The fastest-growing sector was leisure and hospitality, with more than double the growth of any other industry. According to Frank Fiorille, Paychex's Vice President of risk management, compliance, and data analytics, this sector is driving the recovery.
"Wages are starting to go up, especially in the leisure and hospitality segment. We track new hires at these establishments, and the wages are really rising pretty fast as well as signup bonuses, competition to get people to come to work," Fiorille said.
Once the unemployment insurance benefits end on September 6, more workers are expected to flock to job posting sites. Other aid programs are also expiring, such as eviction moratoriums. This is likely to further boost employment figures but will also have a significant impact on the economy at large.
All regions of the country recorded employment gains in August, but the south remains a leader in small business job growth, with Arizona topping the list. Washington had the strongest growth rate, climbing to 12th place among states after being ranked last between June 2020 and July 2021. Meanwhile, Tampa, Dallas, Atlanta, Phoenix, and Houston are leading the charge in employment growth among metropolitan areas.
"The West had a really strong month and quarter as well, so the West is starting to come back pretty strongly as well," Fiorille said. "You're still seeing new business formation is very strong, so that's another nice indicator that we're looking at."
About the author
Ivana V.
Ivana is a staff writer at SmallBizGenius. Her interests during office hours include writing about small businesses, start-ups, and retail. When the weekend comes, you can find her hiking in nature, hanging off of a cliff or dancing salsa.
More from news
For two years, eCommerce sales in the US have been flourishing, as people stayed home to avoid crowded areas.
By Danica Jovic
·
March 24,2022
Let's talk about some small business trends that the COVID-19 outbreak spearheaded that will almost certainly continue in 2022.
By Julija A.
·
March 14,2022
The US government plans to allocate $10 billion to help small businesses in underserved communities and initiate a wider economic recovery from the pandemic.
By Julija A.
·
March 01,2022
---
Leave your comment
Your email address will not be published.