Small Business Financing Initiative Launched by NJEDA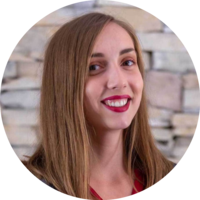 The New Jersey Economic Development Authority (NJEDA) has recently announced its new pilot program aimed at supporting small business growth. Teaming up with the Community Development Financial Institution (CDFI), the NJEDA will give out $15 million to small businesses from the state.
Organizations that provide loans to micro-enterprises and other small businesses that are unable to qualify for traditional bank financing will be eligible to apply for this form of funding.
The NJEDA will allocate $15 million to the CDFI Initiative, to help expand its capacity to provide financing to small businesses from New Jersey. Applications for the program are expected to be available as of September 2019.
"Building a stronger and fairer economy starts with connecting small businesses with the resources they need to grow and expand," said NJEDA Chief Executive Officer Tim Sullivan in the official statement.
Sullivan underscored the importance of the CDFI's function of lending to small businesses that are not yet ready for bank financing because of insufficient or bad credit history. He believes this CDFI Initiative will enhance the CDFI's ability to provide micro-enterprises and main street small businesses with the funds they need to develop and thrive.
The newly launched financing program consists of two components - Loans to Lenders and Premier CDFI Program.
Through the Loans to Lenders component of the CDFI Initiative, the NJEDA will grant direct loans up to $1.5 million to experienced CDFIs with demonstrated lending and portfolio management history. The CDFIs will then use those resources to give out term loans and lines of credit to qualified New Jersey small businesses.
In the Premier CDFI Program, the NJEDA will provide participations and guarantees of up to $500,000 on CDFI term loans or working capital lines of credit for qualified small businesses. Both CDFIs and the borrowing small entrepreneurs will have more flexibility, thanks to the NJEDA's participation in the process, which will reduce CDFI's overall exposure in the transaction.
According to Christina Fuentes, the Director of Small Business Services at the NJEDA, the CDFI Initiative was designed on the feedback received from organizations that support small businesses in the state.
"One of the most common challenges we at the NJEDA hear from business owners is that there are not enough resources for businesses that are looking to expand but are not able to qualify for financing from traditional banks," Fuentes said. "The CDFI Initiative fills an important gap and will play a crucial role in helping community-based lending organizations make the necessary investments into small businesses so they can grow and prosper."
About the author
Ivana V.
Ivana is a staff writer at SmallBizGenius. Her interests during office hours include writing about small businesses, start-ups, and retail. When the weekend comes, you can find her hiking in nature, hanging off of a cliff or dancing salsa.
More News
The annual Small Business Credit Survey conducted by twelve Federal Reserve Banks shows more than a third of small employer firms are burdened with outstanding debt.According to the recently published research which polled 6,614 small business owners (employing less than 500 workers) from all 50 states and the District of Columbia, a majority of small businesses faced financial challenges last year. As many as 64% of them reported struggling financially, with operating expenses being the number one problem (40%), followed by credit availability (31%) and making payments on debt (29%).In order to address those financial issues, 69% of small businesses used personal funds, 45% took out additional credit, 32% cut staff, hours, and/or downsized operations, while 28% made a late payment or failed to make a payment altogether. Outstanding debt The Small Business Credit Survey reveals that 70% of small employer firms have outstanding liabilities. The amount of debt varies significantly - 68% of small businesses owe less than $100,000, 13% of them need to pay back between $100,000 and $250,000, another 13% has outstanding liabilities amounting to $1 million, and 6% are facing debt in excess of $1 million.Small businesses owners relied on different collaterals to secure their debt. Some 58% of them put their personal assets on the line using personal guarantees, while 49% put down their business assets.Financing needs of small employer companiesWith accumulating debt threatening their livelihood, small business owners turn to different financial institutions for help. The study reveals that 43% of employer firms applied for financing in the last twelve months.The most popular financing and credit products sought by the applicants were loans and lines of credit (85%), credit cards (28%) and trade credits (9%). The types of loans and lines of credit they asked for were business loans, business lines of credit, SBA loans/lines of credit, equipment loans, personal loans, and mortgages. Who do small businesses borrow money from?Apart from turning to traditional creditors, like big banks (49%) and small banks (44%), the research points to a growing trend among small business owners. As many as 32% of them borrow money from online lenders for their speed of decision and the increased chances of being approved. This is a significant jump from the previous year when only 24% of small business owners sought funding from such institutions. The fact that small businesses can apply, get approved, and receive the funds in a matter of hours is the great appeal of online lenders. Medium and high-risk applicants were especially inclined to seek funds from these lenders who often have high-interest rates, whereas low credit-risk applicants keep relying on tried and tested, yet slow creditors.Approval ratesLuckily, the majority of loan seekers get their funding approved. The report indicates that 60% of applicants are fully approved, receiving all the funds they asked for. Another 22% get part of the amount they asked for, and only 18% are denied.According to the report, small banks provide for the most satisfied clients year after year, with satisfaction rates holding steady between 73% and 75% in the last three years.To obtain more information about the loans small businesses take, the best approval rates by loan and lender type, consult the full report here.
By Ivana V.
·
July 22,2019
Launching your own small business can be daunting. But having a support system and a well-developed platform to place your products on makes it a whole lot easier. According to Amazon 2019 Small Business Impact Report, more than 1.9 million businesses, content creators, and developers in the U.S. use Amazon products and services to reach their customers and achieve their business goals.How is Amazon supporting small and medium-sized businesses?Making big investments in the delivery network, data centers, AI research, robotics, and staff, Amazon has increased the percentage of small and medium-sized businesses operating and bringing in revenue on its e-commerce platform. They now make up 58% of all sales, almost double what this number was ten years ago when SMBs accounted for only a third of Amazon sales.Another fundamental way Amazon is strengthening small and medium-sized entrepreneurs is by providing loans. In 2018 alone, the company gave out $1 billion in loans to U.S.-based business owners who sell their products on the e-commerce website.The report also shows that since 2011, the retail giant has invested tens of billions of dollars in infrastructure and technical services, boosting small businesses both in the country and abroad. How are small business owners using Amazon?Ventures small entrepreneurs undertake on this global platform are first and foremost online sales but also developing skills for Alexa, writing and publishing on Kindle, and creating video content for Prime Video.According to the report, small businesses from the U.S. made, on average, $90,000 by selling on Amazon stores in 2018. And businesses that used Fulfillment by Amazon to deliver their products to customers more than doubled their export sales in the previous year.Amazon Web Services (AWS), a cloud computing department that provides on-demand cloud computing platforms to individuals, companies, and governments, on a pay-as-you-go basis, is another great help available to small and medium-sized businesses. Last year, the company gave more than $500 million in AWS credits to help startups accelerate their growth as they build their businesses.And for early-stage startups working on developing voice and AI technologies, Amazon created programs like the Alexa Accelerator and Alexa Fellowship to provide additional support. Such programs are the reason 90% of Alexa-enabled products that launched in 2018 were built by someone other than Amazon. This emerging technology has been welcomed by consumers the world over. So far, 100 million Alexa-enabled devices have been sold.Authors who publish their work on Amazon also play an important role in this success story. In 2018, they earned more than $260 million from the Kindle Direct Publishing Select Global Fund, thanks to the fact they keep 70% of every sale in royalties. In fact, last year there were more than 1,000 writers who made more than $100,000 by selling their books on the platform.Which states boast the most Amazon selling businesses?The report shows that Mississippi, Nebraska, Maine, Texas, Indiana, Colorado, North Dakota, Vermont, Wisconsin, and Missouri witnessed the fastest-growing sales in Amazon's stores in 2018.To get more information on how Amazon is impacting small businesses in other countries, consult the full report here.
By Ivana V.
·
July 13,2020
The House of Representatives has passed the Small Business Association Cyber Awareness Act, aiming to help small businesses combat cyberattacks and raise cyber awareness. The SBA Cyber Awareness Act would expand cyber security operations of the Small Business Association by requiring it to issue a report assessing the agency's ability to combat cyber threats.The agency will have to produce an annual Congressional report assessing its information technology and noting whether any of its equipment was manufactured in China. "With 1.1 million Coloradans employed by small businesses, we need to protect them and the @SBAgov that serves them," Rep. Jason Crow (D-Colorado) stated in his Twitter account. "Cyber attacks have the ability to shut down small businesses and destabilize our economy. This bill helps protect millions of small businesses served by the SBA and puts them on the best footing possible to deal with our 21st century threats," said Crow. "I'm proud to have such strong bipartisan support for this bill and to deliver for the millions of small businesses that are the backbone of our economy."The House also passed the Small Business Development Center Cyber Training Act sponsored by Steve Chabot. Counselors at small business development centers would need to be certified in cybersecurity to assist small businesses in preventing and responding to cyber attacks.Both bills will now head to the Senate, joining a growing number of stalled cybersecurity-related measures waiting for a floor vote. Given that too many small business owners do not have the necessary resources to prevent security risks, it is crucial for the Senate to vote on the bills as soon as possible. Recent years have shown that a breach at a small business can lead to devastating consequences and can also be a doorway for a breach at larger companies. The average cost of a cyber attack on a small business is over $30,000. Furthermore, a recent study conducted that over 85% of small business owners say they fear cyberattacks and feel unprepared for one.
By Julija A.
·
July 18,2019
---
Leave your comment
Your email address will not be published.