Small Business Financing Initiative Launched by NJEDA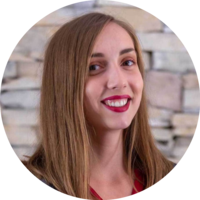 The New Jersey Economic Development Authority (NJEDA) has recently announced its new pilot program aimed at supporting small business growth. Teaming up with the Community Development Financial Institution (CDFI), the NJEDA will give out $15 million to small businesses from the state.
Organizations that provide loans to micro-enterprises and other small businesses that are unable to qualify for traditional bank financing will be eligible to apply for this form of funding.
The NJEDA will allocate $15 million to the CDFI Initiative, to help expand its capacity to provide financing to small businesses from New Jersey. Applications for the program are expected to be available as of September 2019.
"Building a stronger and fairer economy starts with connecting small businesses with the resources they need to grow and expand," said NJEDA Chief Executive Officer Tim Sullivan in the official statement.
Sullivan underscored the importance of the CDFI's function of lending to small businesses that are not yet ready for bank financing because of insufficient or bad credit history. He believes this CDFI Initiative will enhance the CDFI's ability to provide micro-enterprises and main street small businesses with the funds they need to develop and thrive.
The newly launched financing program consists of two components - Loans to Lenders and Premier CDFI Program.
Through the Loans to Lenders component of the CDFI Initiative, the NJEDA will grant direct loans up to $1.5 million to experienced CDFIs with demonstrated lending and portfolio management history. The CDFIs will then use those resources to give out term loans and lines of credit to qualified New Jersey small businesses.
In the Premier CDFI Program, the NJEDA will provide participations and guarantees of up to $500,000 on CDFI term loans or working capital lines of credit for qualified small businesses. Both CDFIs and the borrowing small entrepreneurs will have more flexibility, thanks to the NJEDA's participation in the process, which will reduce CDFI's overall exposure in the transaction.
According to Christina Fuentes, the Director of Small Business Services at the NJEDA, the CDFI Initiative was designed on the feedback received from organizations that support small businesses in the state.
"One of the most common challenges we at the NJEDA hear from business owners is that there are not enough resources for businesses that are looking to expand but are not able to qualify for financing from traditional banks," Fuentes said. "The CDFI Initiative fills an important gap and will play a crucial role in helping community-based lending organizations make the necessary investments into small businesses so they can grow and prosper."
About the author
Ivana V.
Ivana is a staff writer at SmallBizGenius. Her interests during office hours include writing about small businesses, start-ups, and retail. When the weekend comes, you can find her hiking in nature, hanging off of a cliff or dancing salsa.
More from news
For two years, eCommerce sales in the US have been flourishing, as people stayed home to avoid crowded areas.
By Danica Jovic
·
March 24,2022
Let's talk about some small business trends that the COVID-19 outbreak spearheaded that will almost certainly continue in 2022.
By Julija A.
·
March 14,2022
The US government plans to allocate $10 billion to help small businesses in underserved communities and initiate a wider economic recovery from the pandemic.
By Julija A.
·
March 01,2022
---
Leave your comment
Your email address will not be published.