Small Business Cybersecurity Assistance Act Offers Training, Tools, and Resources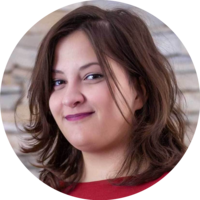 If the Small Business Cybersecurity Assistance Act makes it through the Congress, U.S. small businesses will gain access to top-notch cybersecurity training, consulting, tools, and resources developed by the Department of Homeland Security (DHS).
Sens. Gary Peters (D-MI) and Marco Rubio (R-FL) recently introduced the Act. If the bipartisan bill goes through, it will enable the DHS and Small Business Development Centers (SBDCs) to work together towards developing rock-solid cybersecurity strategies that help small businesses ward off cyber attacks.
Small businesses are frequent targets of cybercriminals since they lack the financial resources to implement robust cybersecurity defenses. DHS's expertise, together with a managed security service provider's experience, could make small businesses less susceptible to attacks.
The bill authorizes U.S. Small Business Administration (SBA) to become a cybersecurity clearinghouse with access to cybersecurity materials, resources and protocols belonging to the federal government.
Once the collaboration is approved, and plans and strategies are developed, small businesses would be able to find all the information they need to stay safe in one place. SDBC counselors would also receive training from DHS specialists for cybersecurity outreach to small businesses.
The Act allows SBDCs to use their SBA grant funding to deliver technical cybersecurity training and resources to small businesses. The DHS must first develop online cybersecurity materials tailored for small businesses.
When particularly successful cyber attacks hit small businesses, their networks and the ability to operate are compromised. It takes businesses days and even weeks at a time to resume their work, all the while adding costs in money, clients, and hurting the company image. The financial ramifications can be detrimental to the victims' future, and some small businesses might never recover.
The bipartisan bill reduces cybersecurity risks small businesses face on a daily basis, by providing greater access to key resources and training. Once the employees and owners are able to recognize cyber threats and react promptly, businesses can better protect themselves before a cyber attack even occurs.
Some of the bill's mechanics originate from the Small Business Development Cyber Strategy report by DHS and the SBA. Peters and Rubio referenced the report a great deal when they debuted the bill, as it details the usual setbacks and challenges small businesses face when implementing a cybersecurity strategy.
In March 2018, Rubio introduced two other similar bills concerning small business cybersecurity. The Small Business Cyber Training Act would authorize SBDC counselors to provide cyber planning assistance to small businesses. On the other hand, the Small Business Administration (SBA) Cyber Awareness Act would require the SBA to come up with a cybersecurity strategy. The Senate has yet to vote on both bills.
Rep. Jason Crow (D-CO) introduced the companion legislation in the House two months ago. The bipartisan measure is not part of the House version of the yearly National Defense Authorization Act.
More from news
For two years, eCommerce sales in the US have been flourishing, as people stayed home to avoid crowded areas.
By Danica Jovic
·
March 24,2022
Let's talk about some small business trends that the COVID-19 outbreak spearheaded that will almost certainly continue in 2022.
By Julija A.
·
March 14,2022
The US government plans to allocate $10 billion to help small businesses in underserved communities and initiate a wider economic recovery from the pandemic.
By Julija A.
·
March 01,2022
---
Leave your comment
Your email address will not be published.