Small Business Cybersecurity Assistance Act Offers Training, Tools, and Resources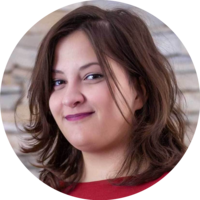 If the Small Business Cybersecurity Assistance Act makes it through the Congress, U.S. small businesses will gain access to top-notch cybersecurity training, consulting, tools, and resources developed by the Department of Homeland Security (DHS).
Sens. Gary Peters (D-MI) and Marco Rubio (R-FL) recently introduced the Act. If the bipartisan bill goes through, it will enable the DHS and Small Business Development Centers (SBDCs) to work together towards developing rock-solid cybersecurity strategies that help small businesses ward off cyber attacks.
Small businesses are frequent targets of cybercriminals since they lack the financial resources to implement robust cybersecurity defenses. DHS's expertise, together with a managed security service provider's experience, could make small businesses less susceptible to attacks.
The bill authorizes U.S. Small Business Administration (SBA) to become a cybersecurity clearinghouse with access to cybersecurity materials, resources and protocols belonging to the federal government.
Once the collaboration is approved, and plans and strategies are developed, small businesses would be able to find all the information they need to stay safe in one place. SDBC counselors would also receive training from DHS specialists for cybersecurity outreach to small businesses.
The Act allows SBDCs to use their SBA grant funding to deliver technical cybersecurity training and resources to small businesses. The DHS must first develop online cybersecurity materials tailored for small businesses.
When particularly successful cyber attacks hit small businesses, their networks and the ability to operate are compromised. It takes businesses days and even weeks at a time to resume their work, all the while adding costs in money, clients, and hurting the company image. The financial ramifications can be detrimental to the victims' future, and some small businesses might never recover.
The bipartisan bill reduces cybersecurity risks small businesses face on a daily basis, by providing greater access to key resources and training. Once the employees and owners are able to recognize cyber threats and react promptly, businesses can better protect themselves before a cyber attack even occurs.
Some of the bill's mechanics originate from the Small Business Development Cyber Strategy report by DHS and the SBA. Peters and Rubio referenced the report a great deal when they debuted the bill, as it details the usual setbacks and challenges small businesses face when implementing a cybersecurity strategy.
In March 2018, Rubio introduced two other similar bills concerning small business cybersecurity. The Small Business Cyber Training Act would authorize SBDC counselors to provide cyber planning assistance to small businesses. On the other hand, the Small Business Administration (SBA) Cyber Awareness Act would require the SBA to come up with a cybersecurity strategy. The Senate has yet to vote on both bills.
Rep. Jason Crow (D-CO) introduced the companion legislation in the House two months ago. The bipartisan measure is not part of the House version of the yearly National Defense Authorization Act.
More News
The Wharton Small Business Development Center, a division of the Snider Research Center of Wharton Entrepreneurship, is closing at the end of July.The decision was made after two years of careful assessment. The number of existing small-business support services in the area and their impact were prime factors. Wharton decided it's no longer as useful and rewarding in the role of a small business supporter due to the abundant availability of similar resources. Instead, Wharton is expected to focus on "evidence-based entrepreneurship," according to Karl Ulrich, vice dean of entrepreneurship and innovation at Wharton, who oversees the Wharton SBDC. This term stands for translating the useful and practical but still somewhat scholarly literature on what makes a business successful into actionable tools.For almost 40 years, thousands of small businesses and entrepreneurs have benefited from Wharton's free and low-cost services. Highly esteemed Ivy League business professors and students contributed to the once indispensable resource for U.S. startups. Sabre Systems, Urban Outfitters, and Destination Maternity all sought advice from this once prominent institution. Della Clark is the president of another such business - the Enterprise Center. This West Philadelphia nonprofit has been preparing minorities for entrepreneurship since 1989, when it was founded by Wharton SBDC. "We wouldn't exist today if they didn't have the vision to open up the Enterprise Center," she said.As a part of the Wharton program, participating students and professors would assist entrepreneurs in putting together business and marketing plans, applying for bank loans, and overcoming strategic issues. Every year, the program provided one-on-one training to between 350 and 550 clients, along with workshops for another 500 of them. Wharton Small Business Development Center is a division of the Snider Research Center of Wharton Entrepreneurship. The state Department of Community and Economic Development, as well as the U.S. Small Business Association, have been contributing to the program with a total of $500,000 per year.  "Because Penn Wharton Entrepreneurship priorities are not fully aligned with the PA SBDC mission, we would prefer to release our public funding back to the network so that those resources can be deployed at other SBDCs around the commonwealth," Ulrich commented.Ulrich added that there is another contributing factor to the closing of Wharton other than the proliferation of privately owned incubators for startups in Philadelphia. Amy Gutmann, president of the University of Pennsylvania, chose to put special emphasis on technology and life sciences as future entrepreneurial ventures. The result was the Pennovation Center—a tech-focused incubator opened in 2016, back when Wharton's future was first called into question. On Monday, Ernie Post, state director of Pennsylvania Small Business Development Centers, stated that about 75% of the funding initially meant for Wharton SBDC will be allocated to Widener SBDC, in an effort to expand its influence beyond Delaware County into Philadelphia.Lenin Agudo, director of Widener SBDC, said his mission is to form partnerships with entrepreneurial groups in the Philadelphia area. "It's a big challenge, but at the same time it's an opportunity to deliver innovative programming to Philadelphia-area entrepreneurs," Agudo said.
By Andrea
·
November 19,2020
Extending tax cuts to small businesses, families, and individuals will cost almost $920 billion through 2029, according to Congress's non-partisan scorekeeper.According to a report issued on Monday by the Joint Committee on Taxation, the cuts would increase the deficit by $1 trillion over the next ten years. Admittedly, the Committee projected economic growth of only 0.7% per year.On the other hand, the U.S. Department of the Treasury's report suggests the tax cuts and the overall budget would stimulate economic growth to 2.9% per year in the same period. The projected prosperity and tax revenue would be enough to offset the tax cuts. A Politico report estimated that, following the tax cuts, all additional revenue from increased economic growth would go toward paying for them. The cost might be too high for the tax cuts to pay for themselves, further increasing debt and deficit. All the projected figures would add to the $1.5 trillion tax overhaul from back in 2017 when the Congress passed a law featuring a wide array of temporary tax cuts such as generous child tax credits, a 20% deduction on pass-through businesses profits, and lower individual rates. In spite of the seemingly for-the-people attitude behind the 2017 law, Democrats have criticized it for having made tax cuts for individuals and small business temporary, while making the tax cuts for corporations permanent.The 2017 temporary tax breaks for individuals and small businesses will all expire in 2025, but Trump's fiscal year 2020 budget request is likely to request that they be made permanent. The permanent corporate tax changes cut the rate to 21%.Nevertheless, this decision is unlikely to sit well with the Senate. Still under Republican rule, the House attempted to make individual tax cuts permanent last year, likely in search of political support on the eve of the midterm elections. The Senate refused to advance the bill. The next conflicting decision lawmakers will be forced to make will hit them in 2025, the expiration year for individual tax cuts. They will be forced to choose between extending the expensive cuts or raising taxes on families and small businesses right before the 2026 midterm elections.Still, this issue is not unheard of, since lawmakers of both parties are prone to extending tax breaks into infinity rather than making them permanent. The two-party system results in members being reluctant to erase the changes they had initially inserted into the code. Tax cuts passed in 2001, which were later enhanced by George W. Bush were set to expire in 2010. They ended up being extended for two additional years. One must also keep in mind that the 2017 decision to enable the individual tax cuts was driven by necessity rather than a particular political opinion. Lawmakers were supposed to fit the cuts within the $1.5 trillion loss the Congress had previously allotted. The lawmakers then claimed they would vote to extend the cuts at a later time.
For the sixth consecutive year, the federal government has exceeded its goal for small business federal contracting. According to the  U.S. Small Business Administration (SBA), 25.05% in federal contract money has been awarded to small businesses, totaling $120.8 billion. That's nearly $15 billion more than the previous fiscal year. According to The Fiscal Year 2018 Small Business Federal Procurement Scorecard, last year was the first time more than $120 in prime contracts was awarded to small businesses.Chris Pilkerton, the Acting Administrator, said that this overall investment works towards strengthening the economy and supporting the American workforce. His example of this influence is the million jobs created as a result of these stimuli to small businesses.In FY2018, the government exceeded its subcontract goals for service-disabled, veteran-owned small businesses. The prime contract dollar awards in all small business categories have also increased from previous years. The subcontract goals for awards to women-owned small businesses have been exceeded as well. SBA collaborates with federal agencies to help small business contractors compete and win federal contracts. This resource backed by the federal government empowers entrepreneurs and small business owners to grow their businesses, form partnerships, and improve local economies. The FY2018 prime contracting and subcontracting small business performance scorecard graded the federal government with an overall "A". One agency got a "C", three others got a "B", twelve received an "A", and eight agencies were awarded an "A+". The annual Procurement Scorecard assesses the way federal agencies reach small business and socio-economic prime contracting (and subcontracting) goals. It also reveals transparent and accurate contracting data and provides an outline of agency-specific progress. The subcontracting component consists of goals for small businesses, women-owned small businesses, service-disabled veteran-owned businesses, small disadvantaged businesses, and small businesses located in Historically Underutilized Business Zones (HUBZones).SBA works with every agency on a yearly basis to meet the annual goals they agreed upon. The specific goals are different for every federal agency, and the SBA tries to make the sum total of all the goals exceed the 23% target. It also tries to meet the socio-economic goals established by law.  SBA offers additional assistance to federal agencies, helping them identify potential contract data anomalies in their otherwise independent assessments. The SBA helps the federal agency procurement staff review data, implement improvements to procurement systems, and improve accuracy.To learn more, visit www.sba.gov.
By Andrea
·
February 28,2022
---
Leave your comment
Your email address will not be published.