Small Business Administration Writes off $16.5 Billion in Defaulted Loans to Non-Small Businesses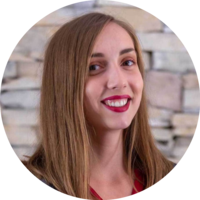 Many small business owners rely on SBA loans to start and grow their companies. Taxpayers diligently contribute to this Federal Agency that is tasked with helping aspiring and struggling small businesses. However, does the money really go to small entrepreneurs in need? Apparently, not always.
In the period between the FY2014 and FY2018, Small Business Administration (SBA) approved 543,081 loans for $168.9 billion in taxpayer obligations. However, taxpayers might be surprised to learn that 57% of the SBA portfolio, or $94 billion, was given in loans exceeding $1 million. Not exactly the typical amount awarded to small businesses.
According to the American Transparency investigation: U.S. Small Business Administration – Quantifying Lending Practice Report, local mom and pop shops weren't the recipients of such hefty loans. Instead, the money went to private country clubs, hotel chains, mezzanine finance firms, private investor funds, and investment pools.
American Transparency, a government watchdog organization reveled in their recently published Report that small businesses in Beverly Hills, California, received a total of $117 million. Specific recipients included doctors with practices on Wilshire Boulevard, a couture high fashion design school, and retailers selling alligator leather belts for $750 and cowboy boots for $3,400.
Among the not so small business owners who were granted SBA loans in the last five years was a French wine importer who received $1.75 million. Also, an eyeglass designer whose frames are sported by A-list celebrities got a loan for $2.155 million.
"The mission of the SBA is to provide lending to entrepreneurs with great ideas who can't find financing in the private marketplace," says Adam Andrzejewski, CEO of American Transparency.
Yet, their Report found significant funds were approved to businesses supporting a luxurious lifestyle which could apply for traditional bank loans.
They discovered that seventy-four yacht clubs received SBA loans totaling over $35 million between FY2014 and FY2018. Another $39.2 million of SBA loans went to forty-nine different tennis clubs. Forty-six country clubs received some type of SBA loan amounting to over $18 million while $12.2 billion in lending flowed to highly capitalized VC companies from Wall Street.
Apart from granting loans to recipients who don't exactly qualify as small businesses, the SBA also charged-off $16.5 billion during the last nine years (FY2010-FY2018).
Given the fact that bad debt experience is realized only five years after the loan is taken out, FY2015 through FY2018 will continue to show an even worse experience as the loans mature.
Among those with bad debt, the Report identified four national hotel chains. Between Choice Hotels, Holiday Inn, Comfort Inn, and Days Inn, there are more than $350 million in defaulted SBA loans.
"Wasting scarce dollars on unproductive enterprises diverts dollars away from productive enterprises. It's a rigged game in which the house – politicians – always wins," Andrezejewski told The Center Square.
He emphasized the importance of publicly asking the following questions:
1. How were these industries chosen? What's the public purpose of asking working and middle-class citizens to subsidize those businesses?
2. During a period of unprecedented economic prosperity, why does the SBA allow so much lending on million-dollar-plus loans?
3. What about the SBA lending to the Wall Street bankers?
In his opinion, the taxpayers deserve to know the answers.
About the author
Ivana V.
Ivana is a staff writer at SmallBizGenius. Her interests during office hours include writing about small businesses, start-ups, and retail. When the weekend comes, you can find her hiking in nature, hanging off of a cliff or dancing salsa.
More from news
For two years, eCommerce sales in the US have been flourishing, as people stayed home to avoid crowded areas.
By Danica Jovic
·
March 24,2022
Let's talk about some small business trends that the COVID-19 outbreak spearheaded that will almost certainly continue in 2022.
By Julija A.
·
March 14,2022
The US government plans to allocate $10 billion to help small businesses in underserved communities and initiate a wider economic recovery from the pandemic.
By Julija A.
·
March 01,2022
---
Leave your comment
Your email address will not be published.