Singapore Fintech Startup Nium Reaches Unicorn Status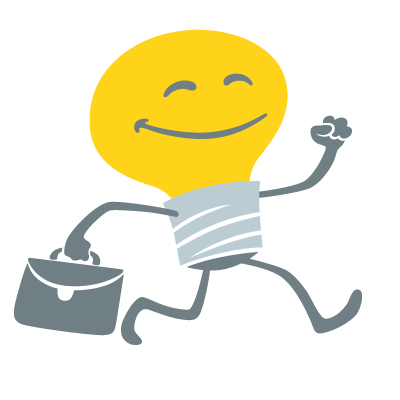 The Singapore-based Nium Pte became a rare fintech unicorn in the city-state after raising more than $200 million in a funding round led by California-based Riverwood Capital LLC.
The payments startup serving businesses announced that its value exceeded $1 billion after a Series D round. In addition to Riverwood Capital LLC, other backers included Temasek Holdings Pte, Visa Inc., Rocket Capital, Vertex Ventures, and Beacon Venture Capital. Singapore's sovereign wealth fund GIC Pte also joined the round.
Prajit Nanu, Nium's CEO and founder, said the company plans to use the funds to expand operations in the United States and Latin America before pursuing an initial public offering in the US in approximately 18 to 24 months. Nanu also added that Nium may even pursue a secondary listing in Singapore at a later date.
Earlier this year, the startup bought London-based Ixaris and Wirecard Forex India Pvt. According to Nanu, it will remain on the lookout for additional acquisition opportunities in the UK, Indian, and Australian markets.
Nium reaching unicorn status marks a true milestone in Singapore, an affluent island city with a population of about 5.7 million. Aiming to position itself as a fintech hub, Singapore is home to more than 1,000 fintech startups that mainly focus on providing payment, personal finance, investment, and business lending services.
Founded in 2014, Nium now has a network of over 200 clients, including Singapore Telecommunications Ltd. and Thailand's Kasikornbank Pcl, among more than 200 clients. Similar to Stripe Inc., which became the most valuable US startup in March 2021, Nium offers software solutions that make it easier to accept online payments. It also allows its clients to send money and issue physical and virtual credit cards. Nium processes $8 billion in payments annually and issued over 30 million virtual cards so far.
More News
As organized crime continues to be a massive problem in the retail sector, the Retail Industry Leaders Association (RILA), a US trade organization, called on online marketplaces to make a greater effort to prevent thieves from using them as their virtual storefront. Lisa LaBruno, RILA's senior executive vice president of retail operations and innovation, said that online marketplaces are the primary selling point for shoplifted items and that Amazon, eBay, and Facebook aren't doing enough to end this trend. "We can't arrest and prosecute ourselves out of this problem. The retailers are carrying their weight. They're doing their level best to address this problem. Law enforcement is doing its best to address this problem. The other key stakeholder in this is the online marketplaces," LaBruno added. According to her, shoplifters "hide behind their computer screen name with essential anonymity," which results in a "very low-risk, high-reward crime for them." In response, a Facebook spokesperson said: "We don't allow people to sell stolen goods, we require sellers to adhere to local laws, and we make certain to respond to requests from law enforcement about stolen goods on our platform." Similarly, an Amazon spokesperson insisted that "Amazon is always innovating to improve and protect our customer experience. We have selling policies that all sellers agree to before selling on Amazon, and we take action against those that violate them and threaten our customer experience. Policy violations can result in cancellation of listings, removal of selling privileges, withholding of funds, and legal action, depending on its severity." In a pandemic-stricken world, more consumers are shopping online and new digital marketplaces are popping up every day. Many credit card issuers are offering special incentives to card members who choose to shop online instead of swiping their plastic in brick-and-mortar stores. This in itself is a challenge for the physical retailer market, and the worrying rise in stolen good trafficking has only served to exacerbate the issue.
By Milja
·
August 04,2021
A Salesforce study released Tuesday, July 20, predicts that retailers in the US will spend $223 billion - or 62% - more in the second half of 2021 than in the corresponding period of 2020. The total sum can be broken down into $163 billion more in logistic costs, an additional $48 billion in wage expenses, and an extra $12 billion spent with suppliers. Salesforce's research analyzed over one billion transactions worldwide at online and brick-and-mortar retailers. It is likely that this will result in higher prices of goods, although consumers will not be the only ones taking the burden of the increased costs. "What we have found through the first half of the year though, even with inflation and the increase in the cost of goods sold, partly being pushed off to the consumer, we are all willing participants. We're willing to spend a little more. I think there's enough momentum and positivity among people that they are willing to absorb the additional cost all the way through the holiday," said Salesforce VP and GM of retail Rob Garf for CNBC. Another forecast from Salesforce's study concerns the labor shortage US retailers have been struggling with for some time now. Retailers can expect approximately 350,000 fewer workers later this year during the holiday shopping period, which is bound to push wages as much as 46% higher compared to the holiday shopping peak in 2020. At the same time, retailers will probably have higher expectations from their workers, who will be required to fulfill deliveries through e-commerce platforms, click-and-collect, or BOPIS (buy online, pick up in store) services, and perform inventory management tasks. As Garf explained: "Retailers are saving on fulfillment because, for all intents and purposes, they're outsourcing the last mile to the consumer and the consumers are willing participants because we all experienced wanting to buy a product and it not being available, or us getting it two, three, four weeks after the date that it showed when we got our confirmation email."
By Julija A.
·
August 03,2021
Tailor Brands, a branding platform and AI-powered logo-design company, has raised $50 million in Series C funding, as announced on Thursday, July 22. The company, headquartered in Tel Aviv and New York, aims to use the funds to create a one-stop SaaS Platform that will provide design, marketing, and branding services for small businesses. The platform will come bundled with everything aspiring entrepreneurs need to kick-start their business. "Users are looking for us to provide them with everything, so we are starting to incorporate more products with the goal of creating an ecosystem, like WeChat, where you don't need to leave the platform at all to manage your business," Yali Saar, co-founder and CEO of Tailor Brands, said. The investment round was led by web-hosting giant GoDaddy and backed up by investor firm Our Crowd, along with existing investors Armat Group, Disruptive VC, Mangrove Capital Partners, Pitango Growth, and Whip Media founder Richard Rosenblatt. Tailor Brands raised $15.5 million in Series B, which brings the Israeli company's funding total to $70 million in the seven years since its 2014 launch. "GoDaddy is empowering everyday entrepreneurs around the world by providing all of the help and tools to succeed online. We are excited to invest in Tailor Brands — and its team — as we believe in their vision. Their platform truly helps entrepreneurs start their business quickly and easily with AI-powered logo design and branding services," said Andrew Morbitzer, vice president of corporate development at GoDaddy. Small businesses are often in need of cost-effective solutions to start their entrepreneurial endeavors. Online services often prove to be less costly than brick-and-mortar counterparts, and Tailor Brands is a prime example of this. However, an online logo-builder that provides a unique brand identity is only the first step. Small businesses often need to seek online legal services to help them out with administration, online bookkeeping and accounting services, as well as an insurance provider. Because of all that, having a one-stop shop for marketing and branding such as Tailor Brands might make that journey to commercial success that much easier.
By Julija A.
·
July 27,2021
---
Leave your comment
Your email address will not be published.