Signpost Raises $52 Million in Funding for Its Automated Marketing Services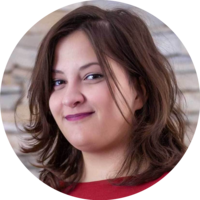 Signpost is a Chelsea-based tech company helping businesses stack up positive online reviews, and build a strong online following by engaging preexisting customers and acquiring new ones. According to Crunchbase data, the company has raised a total of $88.6 million over seven rounds of funding, counting the new $52 million boost.
According to a 2018 survey by Review Trackers, 63.6% of consumers check reviews on Google before committing to a purchase. And yet, only 28% of customers are willing to leave a positive review.
This means that, even if you have numerous satisfied customers, two negative reviews might be all your potential users see when they visit your profile. Online reviews can make or break a business, and Signpost has identified a vital market need to address.
Signpost has been helping companies leave the best possible impression on potential customers since 2010. Its methodology of encouraging and collecting internal feedback from previous customers involves sending reminders to users, prompting them to share positive and negative reviews on Yelp, Facebook, and Google. With access to behavioral data from more than 70 million U.S. customers, Signpost also helps companies acquire and engage new customers.
All of this is achieved using Mia, a subscription-based digital personal assistant. Mia's many features automate customer feedback and follow-ups. The price varies depending on the package: a basic plan costs $199, and a $399 pro subscription is paid monthly and provides some additional tools and services.
"We consistently find that businesses have really happy customers, yet they may have a bad rating online," said CEO Stuart Wall. "Their only review might be that one person who had a bad experience."
The firm has expanded its workforce to about 200 employees, 70 of them based in New York. The rest work in Denver and Austin. This week, the company moved to a 12,000 square foot office space on 275 Seventh Ave. in Chelsea. The new work environment will likely accommodate even more people as Signpost expands its workforce to increase sales and research staff.
As an example of exactly what Signpost does for its customers, picture a gym, a place which primarily makes money on people paying for a service and never using it. Mia might help runaway clients renew their subscription by sending automatic offers for a 10% discount on new sessions.
"We're not just giving insights, we are taking action," Wall added.
More from news
For two years, eCommerce sales in the US have been flourishing, as people stayed home to avoid crowded areas.
By Danica Jovic
·
March 24,2022
Let's talk about some small business trends that the COVID-19 outbreak spearheaded that will almost certainly continue in 2022.
By Julija A.
·
March 14,2022
The US government plans to allocate $10 billion to help small businesses in underserved communities and initiate a wider economic recovery from the pandemic.
By Julija A.
·
March 01,2022
---
Leave your comment
Your email address will not be published.