Several US States Ending Unemployment Benefits Early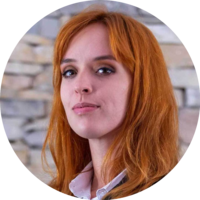 Unemployed Americans could lose their unemployment aid come this June, two months earlier than initially planned.
The announcement comes as a shock for thousands who lost their jobs during the novel coronavirus pandemic. Jobless Americans were supposed to receive monetary aid until Sept. 4, 2021, through the federal unemployment program, but several US states have decided to cut the program by two months. At the moment, the shortened federal aid program is set in motion in Arkansas, Montana, Mississippi, and South Caroline.
"Continuing these programs until the planned expiration date of Sept. 4, 2021, is not necessary and actually interferes with the ability of employers to fill over 40,000 job vacancies in Arkansas," wrote Arkansas Gov. Asa Hutchinson in a letter. Hutchinson added that the current unemployment benefits stop people from taking on new jobs and that the current unemployment rate is just 0.6% under the pre-pandemic rates. In his words, the government aid to jobless people in Arkansas is causing a labor shortage.
While this won't mean an end to all unemployment benefits, it will certainly cause a drastic drop in many people's income. Specifically, it would mean that jobless citizens of Arkansas will then receive $248 a week, while the weekly check in Mississippi will be $195.
The decision was met with a lot of opposition, with the loudest opponents claiming it'll set America for a wave of family hardship. It will affect not just people who lost their jobs but also self-employed, freelancers, and gig workers who, according to the gig economy statistics, make up 36% of US workers and were already having a rough time throughout the pandemic. Small business owners in many towns had to close their shops, either for good or temporarily, until the business could pick up, saying that the government unemployment checks helped them through this turbulent period.
"We're looking at a tsunami of debt, evictions, and food insecurity on the horizon, and it's mostly women and people of color who will bear the brunt of that," said Rebecca Dixon, executive director of the National Employment Law Project. Dixon believes the decision is shortsighted and potentially dangerous.
About the author

Julija A.
Julia A. is a writer at SmallBizGenius.net. With experience in both finance and marketing industries, she enjoys staying up to date with the current economic affairs and writing opinion pieces on the state of small businesses in America. As an avid reader, she spends most of her time poring over history books, fantasy novels, and old classics. Tech, finance, and marketing are her passions, and she's a frequent contributor at various small business blogs.
More News
The Paycheck Protection Program, aimed at helping small businesses affected by the pandemic, ran out of funding May 4 - four weeks before its scheduled end. It is currently not accepting new applications as the $292 billion allocated for the last round of loans is soon to be depleted.Some money remains for lenders to finish processing pending applications. Around $8 billion is set aside and still available for community financial institutions that lend to businesses run by women, minorities, and other underprivileged communities. For this fund, applications are still ongoing, and it will continue to accept applications until funds run out.This new development came as a surprise to many lenders. They estimated that it would run out before the deadline; still, the exact moment coming so soon was unexpected."It is our understanding that lenders are now getting a message through the portal that loans cannot be originated," the National Association of Government Guaranteed Lenders alerted its members. "The PPP general fund is closed to new applications."The latest government data states that the PPP program disbursed $780 billion in forgivable loans to businesses affected by the COVID-19 pandemic so far. In the early days of the pandemic, the number of active business owners plummeted by 22% over two months, from February to April 2020. Among these, African-American businesses suffered the biggest hit, experiencing a 41% drop.The struggle was apparent in the number of applications for small business loans. Companies that offer loans for those with bad credit were especially popular, as well as alternative financing methods, such as crowdfunding.However, it was precisely the Small Business Administration's loans that helped many businesses stay afloat in challenging times. This is the reason the program was renewed in December's relief bill. The new program accepted applications from applicants struggling to find funds elsewhere, such as minority or veteran-owned businesses.The interest in these loans was considerable, so the application deadline was pushed forward to May. Unfortunately, the deadline push was not followed by a significant increase in available funds. It seems that the government is counting on pandemic restrictions easing as the vaccination rate grows and deems additional funding unnecessary for many small businesses.Luckily for the business industries hit the hardest by the pandemic - restaurants and live events - help is still underway, as the government's recent efforts suggest. The SBA program is offering $28.6 billion in grants to food-oriented businesses, and the application process began on May 1. The first three weeks will be focused on approving applications from enterprises owned by priority groups, and the SBA promises to respond to individuals applying for a grant within 14 days.Patrick Kelley from the SBA's Capital Access office said in a webinar last week that the amount of money Congress set aside for this purpose is likely not going to be enough when the demands coming from this industry are considered.A similar request came in from another sector - entertainment. This industry - music club operators, theater owners, and others in the live-event business - was also heavily hit by the pandemic. A program named the Shuttered Venue Operators Grant program, started on May 2 and will disburse $16 billion in grants to shuttered venues. Approximately 15,000 people applied since the opening of the fund.
By Julija A.
·
May 11,2021
Last Monday, California lawmakers sent their governor a bill proposing up to $6.2 billion in tax breaks on PPP loans for small businesses. This will be the last part of the COVID-19 economic recovery package worth around $9.6 billion.Since the pandemic has started, Congress has approved three relief packages, the first of which was delivered last fall, followed by more aid in December.This latest bill will allow California businesses to circumvent the state taxes on loans from the federal Paycheck Protection Program. According to state officials, the bill should apply to up to 85% of California businesses that have received about $96,700 each: A combined $97 billion in federal loans.Business leaders have supported the tax break, including the California state director of the National Federation of Independent Business, John Kabateck. He also said, "Small-business owners shouldn't be penalized for taking federal support when businesses were adversely impacted by government shutdowns to deal with this terrible pandemic."Senator Patricia Bates of Laguna Niguel confirmed that she is also in favor of the aid: "With California supposedly enjoying a budget 'surplus,' it makes no sense to penalize small businesses for accepting federal assistance — especially since the feds have made such assistance fully tax-deductible."The bill's estimated cost will be between $4.4 billion and $6.8 billion, spread across the next six years. The final cost of the package will depend on the excused loan percentage.California Senate President pro Tempore, Toni G. Atkins, said that these measures are a part of the state's strategy to help speed up the recovery. "California's businesses helped get us through the COVID-19 crisis, and now that we are emerging out the other side, we must ensure that they have the financial tools they need to rebound stronger than ever," Atkins added.
By Nikolina Cveticanin
·
February 28,2022
According to a statement published on April 26, Equiem has acquired the property management software of British Land. Equiem is a Melbourne-based company whose tenant-experience platform for commercial real estate is the most used in Australia. The terms of the contract were not disclosed in the statement. British Land is the biggest UK real estate investment trust, and it now has less than a 10% equity stake in Equiem. As for Equiem, the Australian company has acquired Vicinitee, British Land's digital property management platform, a source familiar with the deal said. Gabrielle McMillan, Equiem's chief executive in New York, said that Vicinitee is a great addition to the company, as it can provide property owners with better real estate operations and improve tenants' experience. "It's a digital interface for your building that becomes a remote control for all the things you need in a post-COVID world," said McMillan. With this contract, Equiem has increased its global reach to 500 real estate markets in Europe, Australia, and America and strengthened its partnership with British Land, the owner and property manager of the main office assets in London. The deal between Equiem and British Land is the result of the latest news and trends in property tech. In the first quarter of 2021 alone, this industry "had about 100 US equity financings totaling some $4.5 billion of investment and more than 40 M&A transactions," the latest statistics show. Before the acquisition, HqO, another tenant experience platform, raised $60 million to expand its business. Similarly, View the Space (VTS), a real estate software provider, acquired Rise Buildings for $100 million. From the outset, tenant experience apps are used to provide tenants with information about important services, like the closest healthcare services, fitness centers, and restaurants to their property. Due to the COVID-19 pandemic, landlords and real estate professionals have started using these apps to simplify communication with their residents on managerial questions, like buildings maintenance and safety issues. With property management platforms, property owners can manage their rentals easier and faster. They can create leases, save the information of prospective tenants, and collect rental payments.
By Danica Jovic
·
July 12,2022
---
Leave your comment
Your email address will not be published.