Several US States Ending Unemployment Benefits Early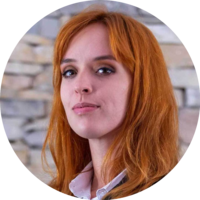 Unemployed Americans could lose their unemployment aid come this June, two months earlier than initially planned.
The announcement comes as a shock for thousands who lost their jobs during the novel coronavirus pandemic. Jobless Americans were supposed to receive monetary aid until Sept. 4, 2021, through the federal unemployment program, but several US states have decided to cut the program by two months. At the moment, the shortened federal aid program is set in motion in Arkansas, Montana, Mississippi, and South Caroline.
"Continuing these programs until the planned expiration date of Sept. 4, 2021, is not necessary and actually interferes with the ability of employers to fill over 40,000 job vacancies in Arkansas," wrote Arkansas Gov. Asa Hutchinson in a letter. Hutchinson added that the current unemployment benefits stop people from taking on new jobs and that the current unemployment rate is just 0.6% under the pre-pandemic rates. In his words, the government aid to jobless people in Arkansas is causing a labor shortage.
While this won't mean an end to all unemployment benefits, it will certainly cause a drastic drop in many people's income. Specifically, it would mean that jobless citizens of Arkansas will then receive $248 a week, while the weekly check in Mississippi will be $195.
The decision was met with a lot of opposition, with the loudest opponents claiming it'll set America for a wave of family hardship. It will affect not just people who lost their jobs but also self-employed, freelancers, and gig workers who, according to the gig economy statistics, make up 36% of US workers and were already having a rough time throughout the pandemic. Small business owners in many towns had to close their shops, either for good or temporarily, until the business could pick up, saying that the government unemployment checks helped them through this turbulent period.
"We're looking at a tsunami of debt, evictions, and food insecurity on the horizon, and it's mostly women and people of color who will bear the brunt of that," said Rebecca Dixon, executive director of the National Employment Law Project. Dixon believes the decision is shortsighted and potentially dangerous.
About the author

Julija A.
Julia A. is a writer at SmallBizGenius.net. With experience in both finance and marketing industries, she enjoys staying up to date with the current economic affairs and writing opinion pieces on the state of small businesses in America. As an avid reader, she spends most of her time poring over history books, fantasy novels, and old classics. Tech, finance, and marketing are her passions, and she's a frequent contributor at various small business blogs.
More from news
For two years, eCommerce sales in the US have been flourishing, as people stayed home to avoid crowded areas.
By Danica Jovic
·
March 24,2022
Let's talk about some small business trends that the COVID-19 outbreak spearheaded that will almost certainly continue in 2022.
By Julija A.
·
March 14,2022
The US government plans to allocate $10 billion to help small businesses in underserved communities and initiate a wider economic recovery from the pandemic.
By Julija A.
·
March 01,2022
---
Leave your comment
Your email address will not be published.