Senator Warren Reveals Her $7 Billion Plan to Support Minority-Owned Small Businesses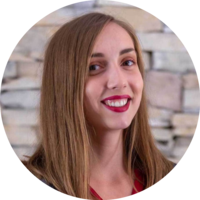 This Friday, Senator Elizabeth Warren introduced a plan which would help small business owners and entrepreneurs from minority groups gain access to federal grants.
As part of her presidential campaign, the Massachusetts Senator proposes a $7 billion program, called the Small Business Equity Fund which would be run by the Department of Economic Development which she would instate if elected President in 2020.
In this morning's post on the Medium, Warren said "Today, the playing field is tilted against entrepreneurs of color. On average, Black, Latinx, Native American, and other minority households have a lot less wealth than white households. That means they have less of their own money to put into their business and less collateral to attract outside credit."
The disparity between white and black business owners is illustrated by the fact that the average black entrepreneur starts off with just one-third of the capital of his white counterpart ($35,000 compared to over $110,000).
Minority entrepreneurs own only 20% of all U.S. businesses, even though they represent 40% of the total population. Her plan for bridging the gap between white business owners and business owners of color includes offering grants instead of loans to the minority business community.
"Current government policies focus on providing access to credit to entrepreneurs, but loans aren't as good as no-strings-attached equity because they leave businesses with debt when they're trying to grow. Equity helps businesses thrive from the beginning without having to worry about ongoing financial obligations or the risk of default," she points out.
Warren explains the revenue would come from the so-called "Ultra-Millionaire Tax" she presented in January. The 2% tax would be paid for by the Americans whose net worth surpasses $50 million. Those with wealth in excess of $1 billion would be obliged to pay an addition 1%.
The Presidential Candidate says she is ready to address the decades-long sanctioned discrimination, which prevented minority-owned businesses from growing at the same pace as white-owned businesses. She is hopeful it will create jobs, drive economic growth, and bring us one step closer to an equal-shot America.
Small Business Equity Fund is only one of Warren's many proposals aimed at narrowing the gap between the rich and the poor. Earlier this year, she introduced programs which would provide free childcare to families with extremely low incomes, erase student loan debts, and tackle the opioid crisis.
About the author
Ivana V.
Ivana is a staff writer at SmallBizGenius. Her interests during office hours include writing about small businesses, start-ups, and retail. When the weekend comes, you can find her hiking in nature, hanging off of a cliff or dancing salsa.
More from news
For two years, eCommerce sales in the US have been flourishing, as people stayed home to avoid crowded areas.
By Danica Jovic
·
March 24,2022
Let's talk about some small business trends that the COVID-19 outbreak spearheaded that will almost certainly continue in 2022.
By Julija A.
·
March 14,2022
The US government plans to allocate $10 billion to help small businesses in underserved communities and initiate a wider economic recovery from the pandemic.
By Julija A.
·
March 01,2022
---
Leave your comment
Your email address will not be published.