Seattle Startup Joydrive expands into 14 states after raising $1.1 million in May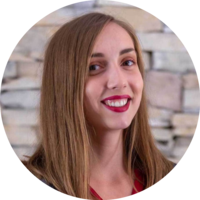 Joydrive, a startup disrupting the car-buying process with its online vehicle marketplace, raised $1.1 million last month alone and is now live in 14 states.
Buying a car used to entail spending hours on end at different car dealerships, talking to overly eager dealers and taking the vehicle for only a couple of test-drives, until the Seattle-based startup revolutionized it.
The company, which was founded in 2016, works with more than 140 traditional dealerships, operating as an intermediary between them and prospective buyers.
Joydrive currently offers over 30,000 vehicles, both used and new, to customers who can pick a car from the convenience of their homes, have it delivered to their front door, test it for five days and return it if they aren't satisfied with it.
Hunter Gorham, the company CEO who came up with this business model a few years ago, says dealerships are catching onto this new trend and are joining his company in order to cater to a growing number of eCommerce-oriented modern consumers.
The fact that less than 1% of shoppers have taken advantage of Joydrive's 5-day return policy instills confidence in the service.
The 15-person startup has raised a total of $10 million in funds since it was established. The last round of funding, which started in February, brought a $5.7 million influx of cash, including the $1.1 million secured in May.
What's interesting is that the financing isn't coming from traditional venture capitalists but from brick-and-mortar car dealerships who are not afraid of the shift in the industry. "These strategic dealers are industry influencers uniting together to lead the change in auto sales," said Joydrive CEO Hunter Gorham to GeekWire.
Even though Joydrive is among the pioneers who are laying the groundwork for moving the experience of purchasing or leasing a car online, it is not alone in this endeavor. Other startups, like Carvana, Vroom, Shift, and Tred are creating online marketplaces of their own.
The fact that Shift, a startup with a business model similar to Joydrive's, has brought in $135 million in revenue last year is an indicator of how well shoppers are responding to this trend. These startups go above and beyond to make the car-purchasing experience as simple and as transparent as possible and the consumers appreciate it.
With haggling out of the picture and information about the vehicles on offer readily available on these companies' websites, more and more shoppers are migrating to online auto marketplaces.
Gorham says the reason behind starting up Joydrive was simplifying a process that was unnecessarily complicated and that required shoppers to keep an eye out for scams. "I couldn't send my own mom in to buy a car unless I went and protected and guarded her every step of the way," he told GeekWire. "Joydrive hopes to change that."
About the author
Ivana V.
Ivana is a staff writer at SmallBizGenius. Her interests during office hours include writing about small businesses, start-ups, and retail. When the weekend comes, you can find her hiking in nature, hanging off of a cliff or dancing salsa.
More from news
The US drive-thru restaurant franchise Checkers & Rally's closed a multimillion-dollar deal with Israeli startup Hi Auto and purchased its AI-based speech recognition software. The restaurant chain announced that it was implementing the technology in all the company-operated stores and most of the franchised locations. Hi Auto's technology will enable Checkers & Rally's customers to place their orders through an automated speech recognition system that reportedly has a 95% accuracy rate. The system is capable of recording changes in the order during conversations with customers and understands complex menus and even half-sentences. In short, the solution acts as the perfect employee who does not grow weary, never misses a day of work, is always polite, and never forgets to suggest upsells. The system helps solve the labor shortage problem in the US restaurant industry, which loses hundreds of thousands of employees each month. When compared to human employees, the software is able to take orders faster and handle more customers simultaneously without any errors. The move is seen as a strategic one by Checkers & Rally's, which has been struggling in recent years to keep up with the likes of major chains such as Wendy's, Burger King, and Jack in the Box. Along with investing in restaurant POS systems that streamline order management, Checkers & Rally's has also been upgrading its mobile app. The goal is to make it easier for customers to order and pay ahead without having to wait in line for the cash register. The deal is also a major achievement for Hi Auto, which was founded in 2019 by Zohar Zisapel and has raised $8 million to date. The company will now be able to scale its operations and widen its presence in the US market with one of the biggest fast-food companies as its client.
By Julija A.
·
March 18,2022
Pony.ai, a US- and China-based autonomous driving tech-startup company, reported on March 7, 2022, that its valuation had peaked at $8.5 billion.
By Julija A.
·
March 14,2022
On January 25th, New York and Tokyo-based startup Bokksu announced its Series A funding round raised $22 million.
By Julija A.
·
February 07,2022
---
Leave your comment
Your email address will not be published.