Seattle Startup Joydrive expands into 14 states after raising $1.1 million in May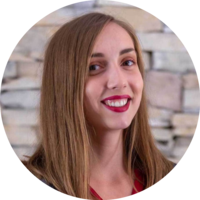 Joydrive, a startup disrupting the car-buying process with its online vehicle marketplace, raised $1.1 million last month alone and is now live in 14 states.
Buying a car used to entail spending hours on end at different car dealerships, talking to overly eager dealers and taking the vehicle for only a couple of test-drives, until the Seattle-based startup revolutionized it.
The company, which was founded in 2016, works with more than 140 traditional dealerships, operating as an intermediary between them and prospective buyers.
Joydrive currently offers over 30,000 vehicles, both used and new, to customers who can pick a car from the convenience of their homes, have it delivered to their front door, test it for five days and return it if they aren't satisfied with it.
Hunter Gorham, the company CEO who came up with this business model a few years ago, says dealerships are catching onto this new trend and are joining his company in order to cater to a growing number of eCommerce-oriented modern consumers.
The fact that less than 1% of shoppers have taken advantage of Joydrive's 5-day return policy instills confidence in the service.
The 15-person startup has raised a total of $10 million in funds since it was established. The last round of funding, which started in February, brought a $5.7 million influx of cash, including the $1.1 million secured in May.
What's interesting is that the financing isn't coming from traditional venture capitalists but from brick-and-mortar car dealerships who are not afraid of the shift in the industry. "These strategic dealers are industry influencers uniting together to lead the change in auto sales," said Joydrive CEO Hunter Gorham to GeekWire.
Even though Joydrive is among the pioneers who are laying the groundwork for moving the experience of purchasing or leasing a car online, it is not alone in this endeavor. Other startups, like Carvana, Vroom, Shift, and Tred are creating online marketplaces of their own.
The fact that Shift, a startup with a business model similar to Joydrive's, has brought in $135 million in revenue last year is an indicator of how well shoppers are responding to this trend. These startups go above and beyond to make the car-purchasing experience as simple and as transparent as possible and the consumers appreciate it.
With haggling out of the picture and information about the vehicles on offer readily available on these companies' websites, more and more shoppers are migrating to online auto marketplaces.
Gorham says the reason behind starting up Joydrive was simplifying a process that was unnecessarily complicated and that required shoppers to keep an eye out for scams. "I couldn't send my own mom in to buy a car unless I went and protected and guarded her every step of the way," he told GeekWire. "Joydrive hopes to change that."
About the author
Ivana V.
Ivana is a staff writer at SmallBizGenius. Her interests during office hours include writing about small businesses, start-ups, and retail. When the weekend comes, you can find her hiking in nature, hanging off of a cliff or dancing salsa.
More News
Guy and Maki Kaplinsky, the founders of New Future Transportation (NFT), are developing a flying, autonomous vehicle, expected to start selling by 2025.Their Silicon Valley-based startup unveiled the design plans last week at Israel's EcoMotion conference, the largest smart mobility event in the country. The testing of Aska Drive & Fly, the electric flying vehicle, will start in 2020. Aska ("flying bird" in Japanese) will take commuters door-to-door at a reduced cost and environmental impact. This sleek vehicle with wings spanning 40 feet in flying mode will be able to take off vertically and fly autonomously – no pilot required – for a range of up to 150 miles (240 kilometers), according to NFT. Covering a significant distance, it will be built to fly for about an hour at a time. The long-awaited dream of many Sci-Fi enthusiasts has been in its developmental stages for over a year now. The New Future Transportation operates an R&D center in Netanya, with Israeli experts and engineers working hard on designing and producing the vehicle's flying and autonomous features. Users will be able to drive to a helipad, located in central places throughout the city, where the vehicle will employ vertical take-off (and landing) to fly off autonomously to the desired destination. Flight changes and adjustments will also be possible in case of unfavorable weather conditions, turbulence, or even users' preferences. NFT assures that the flying vehicle design is in agreement with the Federal Aviation Administration (FAA) safety requirements, such as safe landings in case of power failure, back-up systems, and the overall high reliability. Aska's starting cost will amount to somewhere between $200,000-$300,000. As indicated by the NFT, the ultimate goal is to make the car affordable for broader audiences and reduce the cost to around $50,000."The target market for Aska is families with kids," said Elena Olvovsky, algorithm leader at the Netanya R&D Center, at the EcoMotion event. "It has to be practical and affordable without anyone needing a flying license."A subscription-based model will be employed by 2025 when Aska hits the market, and customers will be able to use the car when need be. While buying the car will still be an option, most people aren't expected to resort to this solution, as paying by the hour will be more cost-efficient. With Aska roaming the skies, the overall quality of life is expected to improve, also reducing the living costs in large cities. Eventually, traffic congestion could become little more than a distant memory. "Our main target is enabling people to move out of the major cities because of the cost of living," Kaplinsky said. "If you can commute at a reasonable cost, you can have a better quality of life."Aska, an electric, autonomous flying car by NFT. Image courtesy.
By Andrea
·
October 19,2022
On Sunday in Intel has announced a new start-up initiative to help Israel develop cutting-edge AI (artificial intelligence), and autonomous systems. Intel and industry experts are to train 15-20 Israeli startups in a 20-week business and technical mentorship. Tzahi Weisfeld, former global head of Microsoft for Startups will be leading the program. The initiative called Ignite will be based in Tel Aviv. Israeli start-ups are the prime target this year. Intel also announced it expects to expand to other countries in case the Israeli efforts achieve positive impact. According to Bob Swan, Intel's CEO, "Intel has always worked in concert with open ecosystems to scale new technologies so they can be transformational for our customers, business and society." "Israel has the deep skill base in AI, autonomous systems, and the underlying technologies critical to these inflections that make it a natural choice to launch our Ignite program."Intel and IsraelThe Intel Corporation, based in Silicon Valley, is one of the biggest exporters and employers in Israel. Many of Intel's new technologies are developed there. In early 2019, it decided to invest $11 billion in a new production plant, bringing thousands of jobs to the blue-collar area of Kiryat Gat, Isreal.In 2017, it acquired Mobileye, an Israeli autonomous-vehicle technology for $15.3 billion. This was a part of Intel's plan to strengthen its position in the autonomous vehicle industry.Mobileye's REM platform was to be used in a variety of autonomous systems for a number of carmakers. Its HD mapping solution is based on data collected by REM compatible vehicles. The info collected will allow autonomous cars to share information such as weather data, construction info, or even incident reports, and help drivers avoid traffic jams and find the shortest, most enjoyable driving routes.Additionally, one of Intel's biggest markets is China. This adds some weight to the fact that the U.S. Commerce Department banned Huawei Technologies from buying components and parts from U.S. companies without the approval of the U.S. government.As Huawei is one of Intel's most important customers, this decision could have far-reaching consequences. An effort to expand and invest in alternative markets seems like a logical step. "What we intend to do is be very focused on serving customers around the world but at the same time abide by the rules. We aren't shipping anything that's specified on the entity list," said Swan.
General Electric (GE) is considering selling GE Ventures, a startup that has invested in over 100 early-stage companies.The world-renowned conglomerate and employer of two Nobel prize winners has been short on cash for years now, after a series of poorly-timed acquisitions and generous share buybacks. GE Ventures owns stakes in many successful startups, including Elon Musk's high-speed transportation business - Virgin Hyperloop One. Other examples include PingThings, a big data and machine-learning company, and a smart window manufacturer called View."During this time of transformation for GE, we are evaluating strategic options for GE Ventures to continue delivering returns for our shareholders and partners," GE stated on Thursday. News of a potential sale of GE Ventures was reported earlier by CNBC.A wide array of companies GE Ventures is interested in backing are listed on its website. The startups come from sectors such as logistics and medical technology, as well as ones dealing with cutting-edge AI and blockchain. GE offered no comments on sales-related details, but it did mention a plan on remaining "committed to supporting our portfolio companies, business units and partnering with the entrepreneurial ecosystem." The exact amount of money the GE Ventures sale could generate is uncertain. The sale of GE Ventures is the latest in a series of GE business sales, some of which are integral to the company's public image and perceived identityAnother long-standing representative that had to go is BioPharma unit, a drug maker instrument and software manufacturer. BioPharma was sold to Danaher for over $21 billion. GE is also likely to get rid of most of its stake in Baker Hughes (BHGE), the oil services company GE acquired only 2 years ago, under its former CEO, Jeff Immelt. GE has also been working on selling its famous light bulb unit for years now, but to no avail. Still, according to Fitch Ratings, even if it fails to sell the light bulb unit, GE ought to be able to raise at least $37 billion from the announced transactions. So far in 2019, GE has succeeded in improving its financial situation to a degree, with its shares spiking more than 40%Wall Street has complimented the immediacy with which GE has approached the business sales and raising cash under CEO Larry Culp. If it keeps up the pace, it could do a lot to stabilize the business.Also, as Fitch noted, GE is leveraged higher than its peers, and this position is threatened unless the balance sheet is fixed, and the company manages to turn its business around. 
---
Leave your comment
Your email address will not be published.