Scooter-Sharing Startup Bird Raises $275 Million Thanks to More Durable Scooters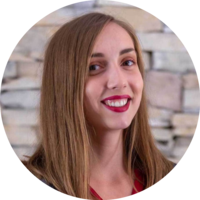 Bird, a scooter-sharing startup, raised $275 million in series D round of funding, at a $2.5 billion valuation. The company's CEO, Travis VanderZanden, shared this information yesterday at TechCrunch's annual Disrupt conference.
According to CrunchBase data, the company has raised $548 million since its founding in 2017. Series D, led by Canadian asset manager CDPQ and Silicon Valley venture firm Sequoia Capital, provided Bird with a much-needed cash infusion.
Earlier this year, Quartz shared a report based on the use of Bird scooters in Louisville, Kentucky, which revealed that the average lifespan of these vehicles was just 28 days. Soon after, the company CEO admitted to The Verge that scooters need to stay on the streets for at least six months for the company to break even.
Due to excessive vandalism and frequent instances of electric scooter impoundment by local law enforcement forces, Bird had lost nearly $100 million during Q1 of 2019. This loss shrank the company revenue to approximately $15 million and left it seeking $300 million in the next round of funding, according to The Information. In the spring, the Santa Monica-based startup was down to about $100 million in cash.
At the time, VanderZanden shared his plan for keeping the company afloat. It involved branching out beyond the U.S. and Europe by selling electric scooters to local entrepreneurs who would incur all the maintenance and operational costs. Bird would provide them with advice and technical support to get started and then take a small percentage of each scooter trip.
This move, paired with the release of two new models of higher-quality scooters, has attracted venture capital firms once again. Bird One hit the streets in May and is said to have an average lifespan of 15 months, which is more than enough time for the company to cover costs and make a profit. The release of Bird Two took place in August.
Since the company no longer operates with off-the-shelf Chinese scooters and produces its own vehicles instead, it has emphasized on unit economics and managed to raise most of the capital it needs to keep going.
"Positive unit economics is the new goal line," VanderZanden said in an emailed statement to Quartz. "As a result, we pivoted from growth to unit economics as the top priority for the company. Now with the best unit economics in the industry, new Bird investors such as CDPQ see that we are paving the road for a long term sustainable and healthy business."
In unit economics, companies focus on the costs and revenue associated with a single unit of products. In Bird's case, the company will track how much revenue each scooter brings in. If the new scooter models can make more trips and cover more miles than previous ones and can outlast the six-month mark, the company will become profitable.
About the author
Ivana V.
Ivana is a staff writer at SmallBizGenius. Her interests during office hours include writing about small businesses, start-ups, and retail. When the weekend comes, you can find her hiking in nature, hanging off of a cliff or dancing salsa.
More from news
The US drive-thru restaurant franchise Checkers & Rally's closed a multimillion-dollar deal with Israeli startup Hi Auto and purchased its AI-based speech recognition software. The restaurant chain announced that it was implementing the technology in all the company-operated stores and most of the franchised locations. Hi Auto's technology will enable Checkers & Rally's customers to place their orders through an automated speech recognition system that reportedly has a 95% accuracy rate. The system is capable of recording changes in the order during conversations with customers and understands complex menus and even half-sentences. In short, the solution acts as the perfect employee who does not grow weary, never misses a day of work, is always polite, and never forgets to suggest upsells. The system helps solve the labor shortage problem in the US restaurant industry, which loses hundreds of thousands of employees each month. When compared to human employees, the software is able to take orders faster and handle more customers simultaneously without any errors. The move is seen as a strategic one by Checkers & Rally's, which has been struggling in recent years to keep up with the likes of major chains such as Wendy's, Burger King, and Jack in the Box. Along with investing in restaurant POS systems that streamline order management, Checkers & Rally's has also been upgrading its mobile app. The goal is to make it easier for customers to order and pay ahead without having to wait in line for the cash register. The deal is also a major achievement for Hi Auto, which was founded in 2019 by Zohar Zisapel and has raised $8 million to date. The company will now be able to scale its operations and widen its presence in the US market with one of the biggest fast-food companies as its client.
By Julija A.
·
March 18,2022
Pony.ai, a US- and China-based autonomous driving tech-startup company, reported on March 7, 2022, that its valuation had peaked at $8.5 billion.
By Julija A.
·
March 14,2022
On January 25th, New York and Tokyo-based startup Bokksu announced its Series A funding round raised $22 million.
By Julija A.
·
February 07,2022
---
Leave your comment
Your email address will not be published.