SBA Loans More Attainable After House Passes Microloan Improvement Act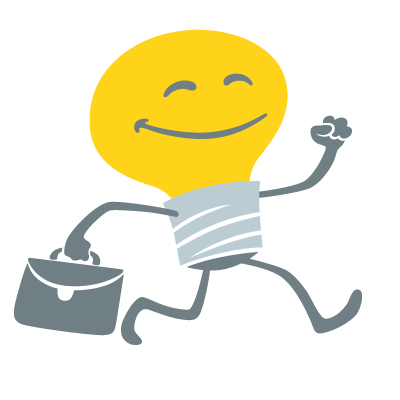 The U.S. House of Representatives passed the Microloan Improvement Act to enhance access for small businesses to SBA loans and help them weather the economic fallout from the COVID-19 crisis. The act was passed by an overwhelming majority of 397 to 16.
The bill was introduced by Congressmen Andy Kim and Tim Burchett and co-sponsored by two other lawmakers. It increases the number of nonprofit, community-based lenders that will get low-interest rate loans from the SBA and extend these in the form of lines of credit to small businesses with the maximum repayment term.
Many small businesses don't have the credit history to meet the extensive requirements for SBA loans. This act gives businesses that weren't eligible for loans under SBA's rules the opportunity to receive the much-needed funds.
"We need to do everything we can to help our small businesses in this critical time," Congressman Kim said. For his part, Burchett exclaimed that he was "proud to be a part of this effort that will help aspiring small business owners and entrepreneurs chase down the American Dream."
Congress established SBA's Microloan Program back in 1991 to provide the funds to underserved entrepreneurs through community-based lenders. It's now one of the best solutions to help small businesses avoid closures, along with crowdfunding platforms and other alternative routes that small businesses could take.
Aside from the aforementioned bill, the House also passed the Microloan Transparency and Accountability Act, which is meant to deliver microloans to rural areas, offering a 5% technical assistance grant for institutions that work with small businesses. 25% of all loans must go to such companies for lenders to be eligible for this 5% grant. The SBA is also required to provide Congress with an annual Portfolio Risk Analysis of microloans to prevent fraud and government waste.
More from news
As people continue to feel the effects of the pandemic, many small business owners are struggling to keep their businesses afloat. The US Congress is considering House Bill 3807 to help small businesses with a $42 billion relief package. Erika Polmar, the Independent Restaurant Coalition executive director, said this bill would be a "lifeline" for around 2,700 independent restaurants in Oregon that applied for relief last year but never received it. House Bill 3807 now has to pass the US Senate, and we've yet to see how much relief small businesses will actually receive. If this bill passes, it will provide much-needed relief to small businesses across the country. As Polmar said: "The future of our industry, the 216,000 jobs that restaurants and bars provide Oregonians, are in jeopardy if we don't replenish this fund." If voted in, House Bill 3807 would help the Restaurant Revitalization Fund and support many other businesses impacted by the pandemic. With this bill, small business owners could apply for grants to cover expenses such as payroll, rent, and utilities, letting them avoid getting unfavorable loans to keep their business running. This would be a massive relief for many small businesses that have been struggling to stay open during the pandemic. And although many of them are busy again, they are now facing serious problems with inflation. "All of those costs have skyrocketed. So, what you may have seen happening in 2019 as a really great banner night is now barely making ends meet," said Polmar. Dwayne Thomas, the president of the Live Events Coalition, commented on the bill, saying: "We're just in debt up to the hilt trying to stay open and relevant as now we're going back to work. We're going back to work amid a worker shortage, amid all kinds of supply chain issues, and we're going back to work quite quickly." He also said that the $13 billion would be allocated to different businesses and divided into three rounds. The first round of relief will go to those who lost 80% or more of their income within the past two years.
According to the most recent data from the Bureau of Labor Statistics, February 2022 saw significant job growth.
By Vladana Donevski
·
March 10,2022
Despite some progress over the years, the gender gap persists in finance programs at top business schools.
By Julija A.
·
February 08,2022
---
Leave your comment
Your email address will not be published.