SBA Loans More Attainable After House Passes Microloan Improvement Act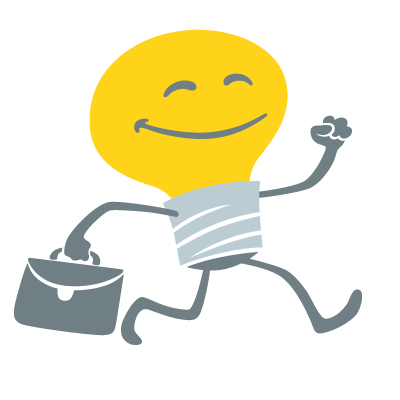 The U.S. House of Representatives passed the Microloan Improvement Act to enhance access for small businesses to SBA loans and help them weather the economic fallout from the COVID-19 crisis. The act was passed by an overwhelming majority of 397 to 16.
The bill was introduced by Congressmen Andy Kim and Tim Burchett and co-sponsored by two other lawmakers. It increases the number of nonprofit, community-based lenders that will get low-interest rate loans from the SBA and extend these in the form of lines of credit to small businesses with the maximum repayment term.
Many small businesses don't have the credit history to meet the extensive requirements for SBA loans. This act gives businesses that weren't eligible for loans under SBA's rules the opportunity to receive the much-needed funds.
"We need to do everything we can to help our small businesses in this critical time," Congressman Kim said. For his part, Burchett exclaimed that he was "proud to be a part of this effort that will help aspiring small business owners and entrepreneurs chase down the American Dream."
Congress established SBA's Microloan Program back in 1991 to provide the funds to underserved entrepreneurs through community-based lenders. It's now one of the best solutions to help small businesses avoid closures, along with crowdfunding platforms and other alternative routes that small businesses could take.
Aside from the aforementioned bill, the House also passed the Microloan Transparency and Accountability Act, which is meant to deliver microloans to rural areas, offering a 5% technical assistance grant for institutions that work with small businesses. 25% of all loans must go to such companies for lenders to be eligible for this 5% grant. The SBA is also required to provide Congress with an annual Portfolio Risk Analysis of microloans to prevent fraud and government waste.
More News
New York City investment manager, Gregory Blotnick, has been charged with embezzling more than $2.4 million from five different lenders through Payment Protection Program (PPP) loan applications.According to the Manhattan district attorney's office, Blotnick was charged with multiple counts of second-degree grand larceny and second-degree criminal possession of stolen property, as well as one count of first-degree scheme to defraud.The 33-year-old is being accused of repeatedly taking advantage of a system that was designed to help small businesses during the economic fallout from the Covid-19 pandemic. Over 3,000 small businesses ended up closing their doors due to their inability to raise funds through traditional means.Blotnick applied for five different PPP loans between April 2020 and August that year, lying in his applications about the number of employees working at his two companies - Brattle Street Capital LLC and BSC Management LLC. According to his applications, money was meant to cover payroll costs, but instead, it ended up in his personal trading accounts. Blotnick ultimately lost the money in the market.He applied for the first loan in April at Cross River Bank, asking for $491,100 to be used as payroll for Brattle Street Capital LLC's 25 employees. Blotnick wired half of the funds to one of his own Interactive Broker trading accounts. The other half was wired to an individual who used to be an investor at Blotnick's investment firm. Blotnick submitted the next set of applications for loans in May at TransPecos and Northeast Bank. He used the money in the same way - around $250.000 from each loan was moved to his personal accounts.Blotnick continued the same pattern in June, applying for loans at the American Express National Bank for 45 employees and in August at Ponce Bank for 16 employees, ultimately pocketing over $2.4 million.
The downward direction mortgage rates are taking indicates this is the time to buy a home or start refinancing mortgages. The downward direction mortgage rates are taking indicates this is the time to buy a home or start refinancing mortgages. The average rate for the 30-year fixed-rate mortgage dropped to 3.231% last week, showing a 0.015% decline in a single day. This rate drop is the first since mid-March.  Mortgage rates already decreased in 2020, and many homeowners seized the opportunity to refinance existing loans or get new ones. Others have bought homes thanks to the more affordable rates. In January 2021, the rates reached a record low for a short time before they rose back in February. More companies are thinking of using real estate CRM software to battle these sudden changes. As for the near future, experts predict a continued rise in mortgage rates. The ascent will not be drastic, though, nor will it happen quickly. Different factors such as the Covid-19 situation and economic relief packages could affect the rates. They should remain low through the first half of the year, with a slight rise in the second half. Even with the expected rate increase, this is a good moment to buy a home or refinance loans. With the 30-year fixed mortgage rate decreasing, you would currently pay principal and interest approximately $434.00 for every $100,000 borrowed. Property management software might be of great help here as well. The average 15-year mortgage rate is also dropping, hitting 2.473% last week. The principal and interest should be $665 for every $100,000 borrowed. On the other hand, the average 5/1 ARM rate was 2.893% on April 15, showing an increase of 0.025% compared to the day before.  Joel Kan, associate vice president at MBA, said that the refinance activity has decreased for nine of the past ten weeks. Total mortgage application volume decreased 3.7% last week.
Coinbase made its debut on Nasdaq on Wednesday, closing the day with a market cap of around $62 billion. That makes it the seventh-largest new US listing, right behind Uber's market cap of $69.9 billion. The success of Coinbase signals a bright future for the crypto market. It's also worth noting that companies and individuals that rely on crypto mining are increasingly looking to remote desktop software. Coinbase is a start-up based in San Francisco that allows people to buy and sell cryptocurrencies. It's the first crypto start-up to go public on the US stock market, with proponents of digital currencies describing this moment as proof of the industry's strength. Coinbase started the day at $381 a share, which is significantly higher than the $250 reference price set by Nasdaq. It then shot up to $429 before dropping to a low of $310 and finally closing at $328.28. The listing offers a great avenue to invest in crypto for both young, tech-savvy investors who use tools like task management software as well as more traditional investors who had reservations about buying risky digital currencies. The success of this crypto exchange eclipsed giants like DoorDash, Kraft Foods, Palm, General Motors, and Visa. It even surpassed Goldman Sachs' $31 billion listings in 1999. If Coinbase's listing remained at $465, it would have surpassed Airbnb's $86.5 billion listings. It goes without saying that such companies must have a foolproof online legal service. If Coinbase's price of $328 per share endures, its market cap might increase to $83 billion. The company, which has 1700 employees and 56 million registered users, reported a net profit between $730 million and $800 million for the first three months of the year, bringing in $1.8 billion in revenue.
By Julija A.
·
April 21,2021
---
Leave your comment
Your email address will not be published.