SBA Increases Lending Limit for EIDL Program to $500,000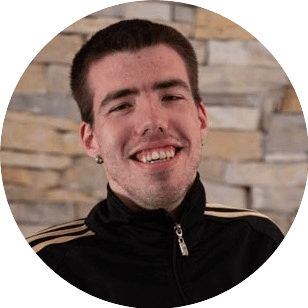 In a press release published on March 24, the Small Business Administration announced that it is increasing the lending limit for the Economic Injury and Disaster Loans program. Starting April 6, small businesses that have taken out a six-month loan for up to $150,000 will be able to extend the loan to up to 24 months and $500,000.
According to the SBA, 3.7 million businesses employing more than 20 million people have received support through the EIDL program. Due to the pandemic lasting longer than expected and increased calls from small businesses for the SBA to remove the $150K cap, the agency decided to more than triple the maximum loan amount.
Businesses that are already receiving a loan subject to the old limits do not need to apply for an increase. Instead, the SBA will contact them directly via email, detailing the process for a loan amount increase. Once the new limits are in effect, all new loan applications will automatically be considered for the increased loan limit.
This decision comes after the SBA's announcement that from March 12, it would extend deferment periods for all disaster loans, including the EIDL, to 2022. In an effort to shift all payments to this year, the first payment due for loans starting in 2020 will be pushed back to 24 months after the date on the note and 18 months after the date of the note for loans beginning in 2021.
It seems that the federal government is doubling down on its efforts to prop up the ailing economy. Previously, the deadline for PPP loans was extended by two months, following much-needed revisions to the program aimed at helping businesses owned by women and minorities. Additionally, the IRS has made EIDL advances and forgiven funds non-taxable, providing additional financial respite to small businesses.
About the author
Damjan Jugovic Spajic
Damjan won't tell you how to run your business, but he will try to advise you on how to save your money and avoid financial ruin. As a staff writer at SmallBizGenius, he focuses on finding the most consumer-friendly services available and provides advice to both established and fledgling businesses out there.
More News
On Thursday, NASA announced it would be investing more than $45 million into 365 US-based small businesses through its Small Business Innovation Research (SBIR) and Small Business Technology Transfer Research (STTR) programs. NASA's SBIR program encourages small businesses to engage in R&D for new technology that can be commercialized. Small businesses that meet the R&D requirements will be developing products in the fields of cybersecurity, computing, satellite communication networks, and so on. The Space Technology Mission Directorate's associate administrator, Jim Reuter, said: "At NASA, we recognize that small businesses are facing unprecedented challenges due to the pandemic." NASA awarded the initial round of funding in 2021 to 289 companies and 47 research centers. Phase I of SBIR is reserved for small businesses and lasts for six months, while Phase I of STTR will go on for thirteen months, and it's aimed at small companies partnering with a research institution. After the first phase, businesses can reapply with their proposals for additional funding opportunities at NASA. The companies selected based on their technical and commercial potential all operate in the field of human and spacefaring innovation. Many of these organizations are minority- or veteran-owned businesses, minority-serving institutions, and other types of underrepresented research establishments. Some of the awardees, such as Syrnatec Inc., focus on "enabling the next generation of efficient high-power green technology in space and on Earth." Another one, Innoveering, is working on "developing a wind sensor to enable a flight path control system for high-altitude scientific balloon operations." The companies are a welcome addition to NASA's R&D program, and some of them are bound to make a long-lasting impact on our future. "We are excited to have a large cohort of new small businesses join the NASA family via the SBIR/STTR program," Reuters concluded.
By Julija A.
·
March 30,2021
Google has finally announced its international partners for its $75 million small-business support fund. As a result, numerous companies from Europe, Latin America, Africa, Indonesia, the Middle East, and India are now waiting to receive much-needed aid for overcoming pandemic-related challenges. In March last year, Google stated it had dedicated over $800 million to help businesses, health organizations, and several governments push through the hardships of COVID-19. As part of that relief program, the latest reveal contained the names of organizations it will be partnering with to deliver $75 million in investments to small businesses outside the US. The European Investment Fund (EIF) is to receive $25 million in loan capital - the second-biggest share of the aid package. $15 million will be allocated to more than a thousand small European businesses, and EIF's Life Sciences Fund will be awarded another $10 million to support around 200 life-science companies. In Latin America, Google partnered with the Inter-American Development Bank to make $8 million available to small businesses. On the other side of the world, Kiva - a crowdfunding organization that operates within ten countries - is set to distribute a $26-million loan initiative throughout Indonesia, the Middle East, and Africa. Kiva will also receive an extra $1 million to invest into its local-partnership program. According to Google's press release, India is to receive $15 million for small and micro-business investments. The remaining million has been allocated to the Ogen-Israel Social Loan Fund and used to provide low-interest loans to small companies facing pandemic-caused hardships in Israel. These loans are bound to create opportunities and alleviate hardships for businesses operating from these countries. On the domestic front, Google has already partnered with the Opportunity Finance Network (OFN), delivering $90 million in loan aid to small US businesses to date. So far, Google has provided $340 million in Google Ads credits to all small businesses with active Google Ads accounts. Another $20 million in Google Cloud credits were already distributed to academic institutions researching potential treatments and vaccines to help end the COVID-19 pandemic as soon as possible.
By Julija A.
·
February 28,2022
Capitol Hill and the general public alike have been caught in a fiery debate about two crucial and divisive topics in the previous month: The long-awaited stimulus check and the proposal to gradually raise the minimum wage to $15/hour. The Raise the Wage Act of 2021 proposes the increase of the federal minimum wage to $15/hour by 2025 through annual increments. The Democrats introduced the bill a month ago, only to drop it after President Biden stated that it would not survive the COVID relief talks with the Republicans. However, the House Education and Labor Committee has added the $15/hour minimum wage provision to Biden's $1.9 trillion American Rescue plan. Biden has been trying to convince big businesses to help him push this agenda, but public support has been lacking so far. This comes as no surprise, as businesses of all sizes have been very vocal in their opposition to raising the minimum wage. A recently published survey by CNBC provides more insight into the rationale behind small-business resistance to this minimum wage increase. According to the survey, one-third of small-business owners anticipated that a $15/hour minimum wage would lead to layoffs. This goes hand-in-hand with the arguments put forth by the Congressional Budget Office, which claims that this move would lead to a loss of 1.4 million jobs. However, the CBO also asserts that an increased minimum wage would raise 900,000 people out of poverty. Big dollar-store retailers, such as Dollar General and Dollar Tree, also predict a massive hit to their profits if the proposal passes. According to newly published research by Jeffreys, these two companies would have to give out $700 million and $500 million in wages, respectively. Debates about increasing the minimum wage are not new in American political discourse. The last time the minimum wage was increased was in 2009 - from $5.15 to $7.25 an hour. Since then, it has remained the same, while the costs of living and inflation both kept rising for 12 years. As a result, the minimum wage is no longer a living wage, and many Americans are forced to take on multiple jobs to sustain themselves and their families. They would certainly welcome this proposed rise, but whether they will get it remains to be seen.
By Julija A.
·
February 28,2022
---
Leave your comment
Your email address will not be published.