SBA Awards $100,000 to Veteran-Owned Small Business Growth Pilot Training Program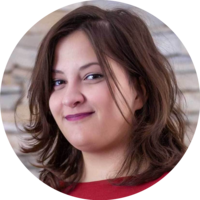 On July 3, the U.S. Small Business Association (SBA) launched a pilot training program for military veterans who are also small business owners. Members of veterans' immediate families are also eligible to participate.
In a partnership with the Veteran Entrepreneurial Training and Resource Network (VETRN), the small business resource will provide training, mentors, and professional network free of charge. Reportedly, $100,000 in grant funds will be awarded to VETRN to implement the program.
The 26-week program will take place in Portsmouth, NH, and the primary mission is to help veterans grow their businesses. An army of experts will assist veterans in achieving the business success they aspire toward as small business owners.
Starting in September 2019, the program will consist of thirteen weeks of class sessions with 12-20 participants and another thirteen weeks (100 hours) of peer-to-peer mentoring.
Veterans will learn about financial management, cash flow forecasting, sales methods, access to capital, legal issues, small business marketing, and integrate this knowledge by building strategic growth plans which are likely to bring long-term success. The training will also include classes related to the details of government contracting.
Chris Pilkerton, the SBA Acting Administrator, said that, while there is a number of programs out there that aim to help people start a small business, very few will address growing a pre-existing business. "Adding VETRN to the SBA resource network will enable us to fill this gap and empower veterans with the training, mentorship, tools, and network they need to achieve their long-term goals," Pilkerton said.
To be considered eligible for the program, veterans must be current business owners, employing at least one person other than themselves. Their businesses should be in operation for at least a year before the start of training and have annual revenue of $75,000 or more. Each participant will be assigned at least one mentor.
About the U.S. Small Business Administration
The U.S. Small Business Administration's mission is to try and make the American dream a reality for as many people as possible.
The SBA is the only small business resource backed by the federal government and is a go-to choice for business owners. It works hard on empowering small business owners and entrepreneurs, offering appropriate training likely to help people start and grow their business, as well as recover from setbacks.
To learn more about other SBA veterans programs and resources, visit www.sba.gov/vets.
More from news
For two years, eCommerce sales in the US have been flourishing, as people stayed home to avoid crowded areas.
By Danica Jovic
·
March 24,2022
Let's talk about some small business trends that the COVID-19 outbreak spearheaded that will almost certainly continue in 2022.
By Julija A.
·
March 14,2022
The US government plans to allocate $10 billion to help small businesses in underserved communities and initiate a wider economic recovery from the pandemic.
By Julija A.
·
March 01,2022
---
Leave your comment
Your email address will not be published.