Salesforce: Retailers To Spend $223B More in the Second Half of 2021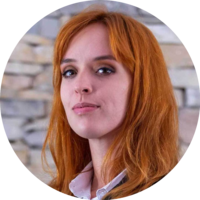 A Salesforce study released Tuesday, July 20, predicts that retailers in the US will spend $223 billion - or 62% - more in the second half of 2021 than in the corresponding period of 2020. The total sum can be broken down into $163 billion more in logistic costs, an additional $48 billion in wage expenses, and an extra $12 billion spent with suppliers. Salesforce's research analyzed over one billion transactions worldwide at online and brick-and-mortar retailers.
It is likely that this will result in higher prices of goods, although consumers will not be the only ones taking the burden of the increased costs.
"What we have found through the first half of the year though, even with inflation and the increase in the cost of goods sold, partly being pushed off to the consumer, we are all willing participants. We're willing to spend a little more. I think there's enough momentum and positivity among people that they are willing to absorb the additional cost all the way through the holiday," said Salesforce VP and GM of retail Rob Garf for CNBC.
Another forecast from Salesforce's study concerns the labor shortage US retailers have been struggling with for some time now. Retailers can expect approximately 350,000 fewer workers later this year during the holiday shopping period, which is bound to push wages as much as 46% higher compared to the holiday shopping peak in 2020.
At the same time, retailers will probably have higher expectations from their workers, who will be required to fulfill deliveries through e-commerce platforms, click-and-collect, or BOPIS (buy online, pick up in store) services, and perform inventory management tasks. As Garf explained: "Retailers are saving on fulfillment because, for all intents and purposes, they're outsourcing the last mile to the consumer and the consumers are willing participants because we all experienced wanting to buy a product and it not being available, or us getting it two, three, four weeks after the date that it showed when we got our confirmation email."
About the author

Julija A.
Julia A. is a writer at SmallBizGenius.net. With experience in both finance and marketing industries, she enjoys staying up to date with the current economic affairs and writing opinion pieces on the state of small businesses in America. As an avid reader, she spends most of her time poring over history books, fantasy novels, and old classics. Tech, finance, and marketing are her passions, and she's a frequent contributor at various small business blogs.
More from news
The food delivery wars of the pandemic era continue with the latest acquisition of one of the biggest food delivery services in Europe.
By Julija A.
·
November 12,2021
Online retail giant Amazon plans to hire 150,000 US seasonal workers to meet demand during the upcoming frantic holiday shopping season.
By Julija A.
·
October 20,2021
Amazon launched its first 4-star store at Bluewater in suburban Kent on October 6.
By Julija A.
·
October 08,2021
---
Leave your comment
Your email address will not be published.