Ryder Acquires Whiplash, Expands Its E-Fulfillment Network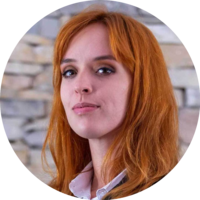 Ryder System has recently acquired Whiplash, a company based in City of Industry, California, with multiple channels for fulfillment and logistics services. The acquisition deal is worth around $480 million.
Ryder System plans to integrate Whiplash assets such as tech, operations, robotics, and warehouse automation with its existing eCommerce fulfillment solutions. In the press release from the company, Ryder spokesperson stated that the company intends to keep on board Whiplash's executive team and workforce as it looks to increase growth and customer solutions in this particular segment.
"The acquisition of Whiplash is consistent with our strategy to accelerate growth in our higher-return supply chain business. It also expands our eCommerce and omnichannel fulfillment network and reflects our continued focus on technology and innovation," said Ryder's chairman and CEO Robert Sanchez.
By acquiring Whiplash, Ryder has gained access to a scalable eCommerce solution that cooperates with more than 250 brands and has 19 warehouses with approximately 7 million square feet. It also has access to port operations and other gateway markets.
"Whiplash's best-in-class eCommerce platform and key geographic strongholds - coupled with Ryder's industry-leading transportation logistics solutions, including our robust Ryder Last Mile delivery network for big-and-bulky goods - positions us to deliver incredible value for our customers who are looking for more advanced e-fulfillment solutions in today's ever-changing landscape," said Sanchez.
By expanding its operations, Ryder has significantly improved its eCommerce and omnichannel fulfillment solutions as the company can now cover the entire US within two days and around 60% of the territory within a day.
The acquisition is also beneficial for Whiplash, providing opportunities for growth as both companies apply best practices for eCommerce shipping solutions.
"This announcement signals a new accelerated phase of growth for Whiplash that will benefit our current customers and dramatically enhance our ability to scale and deliver innovation for digitally-native brands and omnichannel retailers. Ryder's supply chain expertise, facility network, and last-mile transportation solutions are a perfect complement to the Whiplash eCommerce platform, and we're excited to be part of the Ryder team," said Whiplash's CEO Jeff Wolpov.
About the author

Julija A.
Julia A. is a writer at SmallBizGenius.net. With experience in both finance and marketing industries, she enjoys staying up to date with the current economic affairs and writing opinion pieces on the state of small businesses in America. As an avid reader, she spends most of her time poring over history books, fantasy novels, and old classics. Tech, finance, and marketing are her passions, and she's a frequent contributor at various small business blogs.
More News
A major outage of Amazon's network on December 7th severely disrupted the operations of numerous US companies for more than five hours.
By Julija A.
·
December 13,2021
The food delivery wars of the pandemic era continue with the latest acquisition of one of the biggest food delivery services in Europe.
By Julija A.
·
January 20,2022
Online retail giant Amazon plans to hire 150,000 US seasonal workers to meet demand during the upcoming frantic holiday shopping season.
By Julija A.
·
October 20,2021
---
Leave your comment
Your email address will not be published.