Ryder Acquires Whiplash, Expands Its E-Fulfillment Network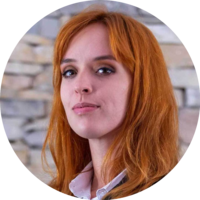 Ryder System has recently acquired Whiplash, a company based in City of Industry, California, with multiple channels for fulfillment and logistics services. The acquisition deal is worth around $480 million.
Ryder System plans to integrate Whiplash assets such as tech, operations, robotics, and warehouse automation with its existing eCommerce fulfillment solutions. In the press release from the company, Ryder spokesperson stated that the company intends to keep on board Whiplash's executive team and workforce as it looks to increase growth and customer solutions in this particular segment.
"The acquisition of Whiplash is consistent with our strategy to accelerate growth in our higher-return supply chain business. It also expands our eCommerce and omnichannel fulfillment network and reflects our continued focus on technology and innovation," said Ryder's chairman and CEO Robert Sanchez.
By acquiring Whiplash, Ryder has gained access to a scalable eCommerce solution that cooperates with more than 250 brands and has 19 warehouses with approximately 7 million square feet. It also has access to port operations and other gateway markets.
"Whiplash's best-in-class eCommerce platform and key geographic strongholds - coupled with Ryder's industry-leading transportation logistics solutions, including our robust Ryder Last Mile delivery network for big-and-bulky goods - positions us to deliver incredible value for our customers who are looking for more advanced e-fulfillment solutions in today's ever-changing landscape," said Sanchez.
By expanding its operations, Ryder has significantly improved its eCommerce and omnichannel fulfillment solutions as the company can now cover the entire US within two days and around 60% of the territory within a day.
The acquisition is also beneficial for Whiplash, providing opportunities for growth as both companies apply best practices for eCommerce shipping solutions.
"This announcement signals a new accelerated phase of growth for Whiplash that will benefit our current customers and dramatically enhance our ability to scale and deliver innovation for digitally-native brands and omnichannel retailers. Ryder's supply chain expertise, facility network, and last-mile transportation solutions are a perfect complement to the Whiplash eCommerce platform, and we're excited to be part of the Ryder team," said Whiplash's CEO Jeff Wolpov.
About the author

Julija A.
Julia A. is a writer at SmallBizGenius.net. With experience in both finance and marketing industries, she enjoys staying up to date with the current economic affairs and writing opinion pieces on the state of small businesses in America. As an avid reader, she spends most of her time poring over history books, fantasy novels, and old classics. Tech, finance, and marketing are her passions, and she's a frequent contributor at various small business blogs.
More from news
Barclays has announced Monday that it is halting the sale of new retail structured products as it continues to be investigated by regulators over a $15bn trading error. The famous business-oriented bank now faces regulatory scrutiny over its trading slip-up from 2019 that's only recently been discovered. The bank will have to pay investors over £450m in reparations, and one of the largest shareholders has already sold double that amount in the bank's shares. Barclays' clerical error will also force the bank to buy back affected securities at their original price. According to the law, all providers of structured products must register their shelves with the Securities and Exchange Commission (SEC). Barclays used to have a license that allowed its shelf to automatically increase the more items it issued, but this was changed following the trading debacle. Not realizing the error for years, the bank had continued to operate as if its shelf would automatically rise, which resulted in it exceeding its pre-set limit of $20.8bn by $15.2bn. Barclays immediately stopped issuing new shares, but the damage to its finances and reputation was already done. This is certainly not the news that investors wanted to hear from Barclays, especially as the lender is already under a great deal of scrutiny from regulators. It remains to be seen what the outcome of the investigation will be, but Barclays will likely face a substantial fine in addition to the other costs it will have to pay. It's not the first time Barclays has been under fire for its trading practices. In 2012, it was fined $450 million by US and UK authorities for manipulating Libor rates. This will be a much costlier blunder, though, and the full extent of the costs may not be visible for quite some time.
By Vladana Donevski
·
April 07,2022
The eCommerce sales boom of the past two years, for both retail and wholesale platforms, has impacted practically all companies with an online presence - Nike included. The sports apparel giant has seen strong demand from North America lately, with its share price rising by 5% and its fiscal third-quarter results topping all analysts' estimates. These results are promising, but Nike still did not give a full-year forecast because of the uncertainties caused by inflation, war, and obstructed supply chains. The situation with China also remains unclear, as many Chinese consumers continue to boycott Western brands, including Nike. The Chief Financial Officer at Nike, Matthew Friend, commented on these uncertainties: "We are focused on what we can control. There are several new dynamics creating higher levels of volatility." As supply chains got disrupted during the pandemic, Nike prioritized some markets over others, allocating more products to North America, as its biggest market. Despite these challenges, Nike's sales grew by 9% in its third quarter. However, sales in Greater China decreased by 5% compared to the previous year. It is clear that the pandemic has significantly impacted Nike's business: The company has had to adapt to new challenges and uncertainties. But thanks to strong demand from North America, it has been able to weather the storm and continue growing. Despite all the challenges, Nike's sales results topped all analysts' estimates. It reported a net income of $1.4 billion for the three months ending on February 28. Its sales rose to $10.87 billion from $10.36 billion the previous year. "Nike's strong results this quarter show that our Consumer Direct Acceleration strategy is working as we invest to achieve our growth opportunities. Fuelled by deep consumer connections, compelling product innovation, and an expanding digital advantage, we have the right playbook to navigate volatility and create value through our relentless drive to serve the future of sport," said John Donahoe, Nike's CEO. As things stand, Nike is likely to keep its spot among the top activewear retailers; however, the effect ongoing inflation will have on its shoppers remains to be seen.
By Danica Jovic
·
March 25,2022
According to data compiled by PYMNTS.com, Amazon's market share of eCommerce sales in the United States hit a record-high of 56.7% in 2021. The figures mark a significant increase from the company's 46.1% market share in 2019, which underscores the pandemic-fuelled shift in spending to digital channels and Amazon's dominance of the online retail market. What's more, this number may be even higher as it does not take into account third-party sellers that use Amazon as a marketplace to sell their products. With such a large portion of the market, it's no wonder that other retailers have been struggling to keep up. Walmart, for example, has seen its market share rise by nearly 50% since 2020, but that translates into only 6.2% of the market by the end of 2021. This is significantly lower than Amazon, despite Walmart's 5,000 physical store locations across the US. Amazon is also closing in on Walmart's dominance of the food and beverage market, albeit slowly. However, Amazon reigns supreme in sectors such as Clothing and Apparel, Sporting Goods, Hobby, Music and Books, and Furniture and Home Furnishings. On a number of fronts, Amazon's eCommerce edge is significant. With its share of total US retail sales (both online and in-store) growing to 9.4% versus Walmart's 8.6%, it has now moved ahead for the first time due to its increased market presence and by offering more options to customers. Walmart is responding to the fierce competition from Amazon by announcing changes to its business model. "Our stores have become hybrid. They're both stores and fulfillment centers," said Walmart CEO Doug McMillion. "Having inventory so close to so many customers is a competitive advantage." The latest data shows that Amazon is still growing and expanding its reach within the eCommerce platforms. It will be interesting to see how these numbers change in the coming years as retailers continue to struggle while Amazon's market share surges.
By Julija A.
·
March 18,2022
---
Leave your comment
Your email address will not be published.