Robotaxi Startup Pony.ai's Appraisal Rises to $8.5 Billion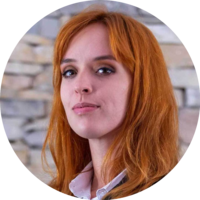 Pony.ai, a US- and China-based autonomous driving tech-startup company, reported on March 7, 2022, that its valuation had peaked at $8.5 billion. The company's previous valuation from near the end of 2020 was $5.3 billion. This latest increase in value is thanks to the first closure of the company's series D funding round.
It represents investors' acknowledgment that Pony.ai has made substantial progress and achieved technical milestones in creating a commercialized robotruck and robotaxi product using similar tech-design philosophies to task organization software. The company's investors are also telling the market that they're continuing to invest in the mass use of autonomous vehicles, which is still years away from completion.
Pony.ai, a 2016 startup backed by Toyota, has had a series of setbacks, making its latest appraisal all the more significant. Key executives of the autonomous trucking unit resigned due to management's decision to unify Pony's robotaxi and robotrucking teams, despite its growing trucking business in China.
Some of these individuals have moved to rival companies, since Pony.ai is only one of several robotaxi startups testing and operating in China and the US. Other startups in the field include Deeproute, WeRide, and AutoX.
In December 2021, Pony.ai experienced another setback when its autonomous taxi crashed, after which California suspended the company's driverless test permit. In August 2021, after it brought a former JPMorgan Chase executive in as its chief financial officer, the company had to hold off on all plans to go public in New York. It didn't succeed in gaining assurances from Beijing that Pony wouldn't be targeted by a crackdown against Chinese tech companies.
Now, Pony.ai has declared almost $1 billion in balance sheet liquidity, although the company didn't reveal how much it gained from its series D infusion. Pony has said it will release numbers when the entire round finishes.
The company continues to test its autonomous fleet with a crew of 1,000 people in Beijing, Guangzhou, Shanghai, and Shenzhen. It's also testing robo-vehicles in the US cities of Fremont and Irvine, California. In suburban Beijing, Pony.ai robotaxis can already charge customers.
James Peng, the company's co-founder and CEO, has said that Pony's balance sheets and technical development will allow the company to expand its hiring in 2022. There's the possibility of opening new autonomous vehicle operations and global testing sites, evolving its strategic partnerships, and increasing its fleet size.
About the author

Julija A.
Julia A. is a writer at SmallBizGenius.net. With experience in both finance and marketing industries, she enjoys staying up to date with the current economic affairs and writing opinion pieces on the state of small businesses in America. As an avid reader, she spends most of her time poring over history books, fantasy novels, and old classics. Tech, finance, and marketing are her passions, and she's a frequent contributor at various small business blogs.
More News
On January 25th, New York and Tokyo-based startup Bokksu announced its Series A funding round raised $22 million.
By Julija A.
·
February 07,2022
With acquisition companies and venture capitalists sitting on a $900 billion cash pile, startups will have no issue raising exorbitant amounts of money in 2022.
By Damjan Jugovic Spajic
·
December 29,2021
Veho, a next-day package delivery startup, reached a $1 billion valuation.
By Julija A.
·
December 27,2021
---
Leave your comment
Your email address will not be published.