Robinhood Lifts Restrictions on GameStop Trading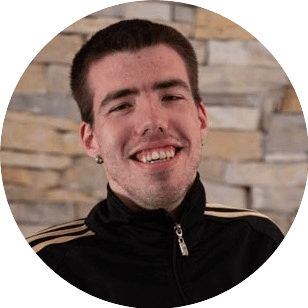 Robinhood Markets, operator of the trading platform at the center of the GameStop stock market storm, has lifted trading restrictions on all stocks, including GME and AMC.
This move comes eight days after the company's controversial decision to block purchases of GameStop, AMC, and other stocks. That action led to an enormous backlash in online communities and a review-bombing campaign that saw Robinhood drop to a one-star rating on many platforms. Google alone deleted more than 100,000 negative reviews to salvage the trading platform's rating.
Other consequences weren't so easily reversed. At the height of the trading frenzy, Robinhood had to draw on bank credit lines to secure enough cash to clear trades.
The trading block led to a huge drop in GameStop stock prices because potential buyers could not execute trades on the Robinhood website.
Only a day after the January 29 decision to block GameStop trading, Robinhood announced it would resume trading the stocks in a limited capacity. This came after a $1 billion cash infusion from investors looking to safeguard traders.
On February 4, Robinhood announced that it would remove volume restrictions on all stock trades. GameStop stock prices, which dropped during the trading blackout, began rising again.
It remains to be seen whether Robinhood will manage to restore its tarnished reputation. While the GameStop debacle was the worst PR disaster the popular trading platform has faced, it isn't the first time Robinhood has faced criticism. In December 2020, the platform came under scrutiny from securities regulators. Investigators felt Robinhood was guilty of gamifying investing because the website and mobile app made investing similar to a video game, which lured users and made them lose sight of the actual risks involved. Those investigations came after Robinhood paid a $65 million settlement for misleading customers about its revenue sources.
Whatever Robinhood's fate may be, questions that arose during the GameStop crisis will remain - especially questions about how free the market is, the long odds facing retail investors, and whether big players are illegally manipulating the market.
About the author
Damjan Jugovic Spajic
Damjan won't tell you how to run your business, but he will try to advise you on how to save your money and avoid financial ruin. As a staff writer at SmallBizGenius, he focuses on finding the most consumer-friendly services available and provides advice to both established and fledgling businesses out there.
More from news
As people continue to feel the effects of the pandemic, many small business owners are struggling to keep their businesses afloat. The US Congress is considering House Bill 3807 to help small businesses with a $42 billion relief package. Erika Polmar, the Independent Restaurant Coalition executive director, said this bill would be a "lifeline" for around 2,700 independent restaurants in Oregon that applied for relief last year but never received it. House Bill 3807 now has to pass the US Senate, and we've yet to see how much relief small businesses will actually receive. If this bill passes, it will provide much-needed relief to small businesses across the country. As Polmar said: "The future of our industry, the 216,000 jobs that restaurants and bars provide Oregonians, are in jeopardy if we don't replenish this fund." If voted in, House Bill 3807 would help the Restaurant Revitalization Fund and support many other businesses impacted by the pandemic. With this bill, small business owners could apply for grants to cover expenses such as payroll, rent, and utilities, letting them avoid getting unfavorable loans to keep their business running. This would be a massive relief for many small businesses that have been struggling to stay open during the pandemic. And although many of them are busy again, they are now facing serious problems with inflation. "All of those costs have skyrocketed. So, what you may have seen happening in 2019 as a really great banner night is now barely making ends meet," said Polmar. Dwayne Thomas, the president of the Live Events Coalition, commented on the bill, saying: "We're just in debt up to the hilt trying to stay open and relevant as now we're going back to work. We're going back to work amid a worker shortage, amid all kinds of supply chain issues, and we're going back to work quite quickly." He also said that the $13 billion would be allocated to different businesses and divided into three rounds. The first round of relief will go to those who lost 80% or more of their income within the past two years.
According to the most recent data from the Bureau of Labor Statistics, February 2022 saw significant job growth.
By Vladana Donevski
·
March 10,2022
Despite some progress over the years, the gender gap persists in finance programs at top business schools.
By Julija A.
·
February 08,2022
---
Leave your comment
Your email address will not be published.