Ride & Fly: US-Israeli Startup to Begin Testing Flying Vehicle in 2020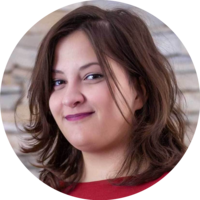 Guy and Maki Kaplinsky, the founders of New Future Transportation (NFT), are developing a flying, autonomous vehicle, expected to start selling by 2025.
Their Silicon Valley-based startup unveiled the design plans last week at Israel's EcoMotion conference, the largest smart mobility event in the country.
The testing of Aska Drive & Fly, the electric flying vehicle, will start in 2020. Aska ("flying bird" in Japanese) will take commuters door-to-door at a reduced cost and environmental impact.
This sleek vehicle with wings spanning 40 feet in flying mode will be able to take off vertically and fly autonomously – no pilot required – for a range of up to 150 miles (240 kilometers), according to NFT. Covering a significant distance, it will be built to fly for about an hour at a time.
The long-awaited dream of many Sci-Fi enthusiasts has been in its developmental stages for over a year now. The New Future Transportation operates an R&D center in Netanya, with Israeli experts and engineers working hard on designing and producing the vehicle's flying and autonomous features.
Users will be able to drive to a helipad, located in central places throughout the city, where the vehicle will employ vertical take-off (and landing) to fly off autonomously to the desired destination. Flight changes and adjustments will also be possible in case of unfavorable weather conditions, turbulence, or even users' preferences.
NFT assures that the flying vehicle design is in agreement with the Federal Aviation Administration (FAA) safety requirements, such as safe landings in case of power failure, back-up systems, and the overall high reliability.
Aska's starting cost will amount to somewhere between $200,000-$300,000. As indicated by the NFT, the ultimate goal is to make the car affordable for broader audiences and reduce the cost to around $50,000.
"The target market for Aska is families with kids," said Elena Olvovsky, algorithm leader at the Netanya R&D Center, at the EcoMotion event. "It has to be practical and affordable without anyone needing a flying license."
A subscription-based model will be employed by 2025 when Aska hits the market, and customers will be able to use the car when need be. While buying the car will still be an option, most people aren't expected to resort to this solution, as paying by the hour will be more cost-efficient.
With Aska roaming the skies, the overall quality of life is expected to improve, also reducing the living costs in large cities. Eventually, traffic congestion could become little more than a distant memory.
"Our main target is enabling people to move out of the major cities because of the cost of living," Kaplinsky said. "If you can commute at a reasonable cost, you can have a better quality of life."
Aska, an electric, autonomous flying car by NFT. Image courtesy.
More from news
The US drive-thru restaurant franchise Checkers & Rally's closed a multimillion-dollar deal with Israeli startup Hi Auto and purchased its AI-based speech recognition software. The restaurant chain announced that it was implementing the technology in all the company-operated stores and most of the franchised locations. Hi Auto's technology will enable Checkers & Rally's customers to place their orders through an automated speech recognition system that reportedly has a 95% accuracy rate. The system is capable of recording changes in the order during conversations with customers and understands complex menus and even half-sentences. In short, the solution acts as the perfect employee who does not grow weary, never misses a day of work, is always polite, and never forgets to suggest upsells. The system helps solve the labor shortage problem in the US restaurant industry, which loses hundreds of thousands of employees each month. When compared to human employees, the software is able to take orders faster and handle more customers simultaneously without any errors. The move is seen as a strategic one by Checkers & Rally's, which has been struggling in recent years to keep up with the likes of major chains such as Wendy's, Burger King, and Jack in the Box. Along with investing in restaurant POS systems that streamline order management, Checkers & Rally's has also been upgrading its mobile app. The goal is to make it easier for customers to order and pay ahead without having to wait in line for the cash register. The deal is also a major achievement for Hi Auto, which was founded in 2019 by Zohar Zisapel and has raised $8 million to date. The company will now be able to scale its operations and widen its presence in the US market with one of the biggest fast-food companies as its client.
By Julija A.
·
March 18,2022
Pony.ai, a US- and China-based autonomous driving tech-startup company, reported on March 7, 2022, that its valuation had peaked at $8.5 billion.
By Julija A.
·
March 14,2022
On January 25th, New York and Tokyo-based startup Bokksu announced its Series A funding round raised $22 million.
By Julija A.
·
February 07,2022
---
Leave your comment
Your email address will not be published.