Retailers Missing the Mark on e-Commerce and In-Person Shopping Integration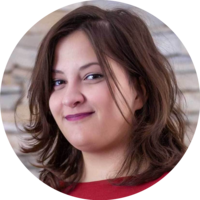 That's the bottom line from a report conducted by Boston Retail Partners (BRP) in May 2019.
As more shoppers turn to e-commerce, their shopping habits in brick-and-mortar stores are evolving too. Unfortunately, most retailers are failing to meet customers' changing expectations of the retail shopping experience, suggests the BRP study.
Key Findings
Shoppers use phones to research product features, prices, and availability while they are in a store.
Thanks to the widespread use of e-commerce, consumers today can easily look up product information on mobile devices, compare prices and decide what to buy and where to buy it before leaving the comfort of their homes.
The latest research on shopping habits conducted by BRP in 2019 reveals that 63% of consumers use their phones to find information about the products they're interested in even while they are in a brick-and-mortar store.
Retailers can use this consumer habit to their advantage by making relevant information about their products easily accessible on their websites.
Consumers prefer retailers that offer a shared cart across different platforms.
According to BRP, modern shoppers' expectations of retail experience are blurring the lines between on and offline shopping. Surveyed customers have indicated they want access to a single shopping cart across different sales channels and they'd like to be able to reach it via phone, computer or even in the physical store. Being able to start the shopping experience on using one channel, an online store, for example, and finish it in an actual store is becoming increasingly appealing to customers.
With 56% of consumers saying they would rather shop from a retailer that offers a shared cart feature and only 7% of retailers offering it, there is a huge discrepancy between supply and demand.
The greatest challenge to delivering on this expectation is the real-time inventory check. Most merchants have trouble updating their inventory data in real time, but this is a challenge worth tackling.
Personalized shopping experience leads to customer loyalty.
When shopping online, customers get a personalized shopping experience in the form of customized emails, loyalty rewards, coupon codes, and product suggestions based on previous purchases.
Apparently, customers would like to see more of these advantages in offline stores too. "79% of consumers view personalized service from a sales associate as a determining factor when choosing the store they will shop in," says Brian Brunk, principal at BRP.
And retailers are catching on to this trend - over 50% of them indicate that personalization is one of their top priorities when it comes to their customer engagement goals.
In Conclusion
The main conclusion one can draw from this BRP's research is that customers of today enjoy crisscrossing channels when shopping and that retailers need to focus on providing a consistent experience across all of them in order to gain and keep customer loyalty. To read the complete study, visit brpconsulting.com.
Leave your comment
Your email address will not be published.