Retail Stocks Drop - Is the Trade War to Blame?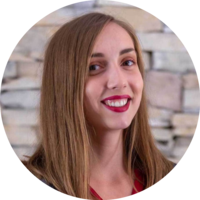 Trump's trade wars with China and Mexico are proving detrimental to US retailers.
A large number of retail stocks plunged in May as a result of the ongoing trade tensions between the US and two of its key trading partners - China and Mexico. Retailers, aware of their dependency on goods imported from these countries, raised their concerns right away but to little effect.
Effects on the Market
Said tensions resulted in shares of SPDR S&P Retail ETF (NYSEMKT: XRT) dropping by 12.3% in May, as the data from S&P Global Market Intelligence reveals. Many more reputable retailers also saw their stocks decline by double digits, including BJ's Wholesale (NYSE: BJ), Skechers (NYSE: SKX) and Tapestry (NYSE: TPR) which were down by 12% or Macy's (NYSE: M) and Stitch Fix (NASDAQ: SFIX) who experienced a 13% decline by the end of May.
However, at the beginning of May there were few indicators that this downfall was coming. With Treasury Secretary's announcement of the much-anticipated deal with China being on the brink of conclusion, retail stocks were trading at all-time highs.
Events Leading to the Dip in Retail Stocks
Market fluctuations began on May 6 after President Trump tweeted about upping the tariffs on Chinese goods from 10% to 25% by the end of the week if US demands weren't met. His threats to impose tariffs on other goods worth $300 billion came into force only to be met with the other side's countermeasures. The Chinese announced they would be taxing $60 billion worth of American goods by June.
As the month progressed, the Trump administration blacklisted the Chinese smartphone company Huawei, restricting its access to hardware, software, and services from American suppliers. The White House mitigated this measure a few days later with a 90-day deferment.
Retailers' Reactions
In late May, Skechers, Adidas America, Nike, and Reebok were among the 170 shoe retailers who addressed the President in a letter, pleading him to waive the tariff hike. The shoemakers warned him that average consumers would be the ones most affected by such an increase, as the annual spending on footwear per US family would go up by $131.93.
In reaction to the ongoing trade war, the handbag producer Tapestry moved its production out of China and into Vietnam. However, the strategy had its own set of drawbacks as production in Vietnam hasn't begun yet.
Macy's CEO Jeff Gennette commented on the current tariffs situation in an earnings call on May 15. He said the company would adjust its supply chain if the US hikes up tariffs on goods it imports from China.
Where Do We Stand Now?
Forex trading sessions which took place in June brought about an improvement in stock value - retail ETF is up by 4.5% What contributed to the advance? The deal with Mexico and indications that the Central Bank would lower interest rates provided that the trade war simmers down.
Even though it seems the situation is taking a turn for the better, retailers are still apprehensive about the G20 Summit which is scheduled to take place in Japan at the end of June. And for good reason - Trump is threatening to introduce tariffs on another contingent of goods from China worth $300 billion should the Chinese President Xi Jinping fail to meet him.
One thing is for sure - the trade war isn't over yet.
About the author
Ivana V.
Ivana is a staff writer at SmallBizGenius. Her interests during office hours include writing about small businesses, start-ups, and retail. When the weekend comes, you can find her hiking in nature, hanging off of a cliff or dancing salsa.
More News
That's the bottom line from a report conducted by Boston Retail Partners (BRP) in May 2019. As more shoppers turn to e-commerce, their shopping habits in brick-and-mortar stores are evolving too. Unfortunately, most retailers are failing to meet customers' changing expectations of the retail shopping experience, suggests the BRP study. Key Findings Shoppers use phones to research product features, prices, and availability while they are in a store. Thanks to the widespread use of e-commerce, consumers today can easily look up product information on mobile devices, compare prices and decide what to buy and where to buy it before leaving the comfort of their homes. The latest research on shopping habits conducted by BRP in 2019 reveals that 63% of consumers use their phones to find information about the products they're interested in even while they are in a brick-and-mortar store. Retailers can use this consumer habit to their advantage by making relevant information about their products easily accessible on their websites. Consumers prefer retailers that offer a shared cart across different platforms. According to BRP, modern shoppers' expectations of retail experience are blurring the lines between on and offline shopping. Surveyed customers have indicated they want access to a single shopping cart across different sales channels and they'd like to be able to reach it via phone, computer or even in the physical store. Being able to start the shopping experience on using one channel, an online store, for example, and finish it in an actual store is becoming increasingly appealing to customers. With 56% of consumers saying they would rather shop from a retailer that offers a shared cart feature and only 7% of retailers offering it, there is a huge discrepancy between supply and demand. The greatest challenge to delivering on this expectation is the real-time inventory check. Most merchants have trouble updating their inventory data in real time, but this is a challenge worth tackling. Personalized shopping experience leads to customer loyalty. When shopping online, customers get a personalized shopping experience in the form of customized emails, loyalty rewards, coupon codes, and product suggestions based on previous purchases. Apparently, customers would like to see more of these advantages in offline stores too. "79% of consumers view personalized service from a sales associate as a determining factor when choosing the store they will shop in," says Brian Brunk, principal at BRP. And retailers are catching on to this trend - over 50% of them indicate that personalization is one of their top priorities when it comes to their customer engagement goals. In Conclusion The main conclusion one can draw from this BRP's research is that customers of today enjoy crisscrossing channels when shopping and that retailers need to focus on providing a consistent experience across all of them in order to gain and keep customer loyalty. To read the complete study, visit brpconsulting.com.
By Andrea
·
January 20,2022
---
Leave your comment
Your email address will not be published.