The US Retail Sector Faces the Shortage of Workers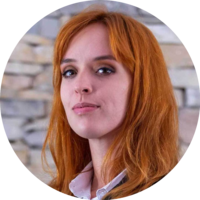 US retailers struggle to scrape up workers to fill more than 1.1 million vacancies in preparations for the upcoming holiday season.
Stores and warehouses are currently experiencing the biggest labor force shortages, where employers have to entice not only customers, but employees, too. Amazon is the prime example, as the corporation is looking to hire 125,000 workers to deal with the anticipated seasonal demand.
"There are not enough workers in the supply chain, so this will impact everything from availability in stores to being unable to fulfill all online orders in a timely fashion. On the shop floor, lines may be longer, and there will likely be fewer staff to assist customers. This is going to be a challenging holiday season for retailers," said Neil Saunders, managing director at the research firm GlobalData Retail.
The tight labor market has already started to impact retailers, who started boosting wages and offering incentives in response. Walmart, for example, raised the minimum hourly rate at its Sam's Club from $11 to $15 in September. Amazon now offers signing bonuses of $3,000, whereas Dollar General gives out $5,000 to new drivers.
The companies are tweaking their recruitment processes, too, to encourage applicants to sign up with them. Walmart's new shortened hiring process takes only 24 hours, instead of the previous two weeks. Best Buy went a step further, offering new hires discounts on college fees, savings on insurance plans, and cheap gym memberships.
Unless they decide to offer improved working conditions and higher paychecks, the biggest losers in the race for scooping up additional employees will likely be smaller retailers and independent store owners. While the number of job seekers looking for employment via job posting services grows, the percentage of retailers claiming to have severe difficulties with hiring a workforce hasn't been decreasing, either - in fact, it has jumped to a steep 62% over the past three months.
About the author

Julija A.
Julia A. is a writer at SmallBizGenius.net. With experience in both finance and marketing industries, she enjoys staying up to date with the current economic affairs and writing opinion pieces on the state of small businesses in America. As an avid reader, she spends most of her time poring over history books, fantasy novels, and old classics. Tech, finance, and marketing are her passions, and she's a frequent contributor at various small business blogs.
More from news
A report by PYMNTS published earlier this month states that customer policy abuse costs retailers nearly $90 billion annually.
By Julija A.
·
November 05,2021
According to data from the National Retail Federation, retail sales rose by 0.7% from August to September.
By Julija A.
·
October 20,2021
In a world where companies are rapidly building their presence on eCommerce platforms, the market of brick-and-mortar dollar stores is still booming.
By Ivana V.
·
September 14,2021
---
Leave your comment
Your email address will not be published.