Retail Sales Surge Nearly 10% in March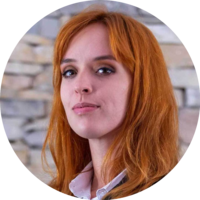 Retail sales surged 9.8% in March as a fresh batch of stimulus checks fuels consumer spending. Other factors contributing to the economic recovery include the re-opening of businesses, better jobless claims, vaccination efforts, and warmer weather.
According to the Commerce Department's report, the latest gains are being led by sporting goods, clothing, bars, and restaurants. The 9.8% spike even exceeded estimates by Dow Jones of a 6.1% gain.
The $1,400 stimulus checks started making their way to American households in mid-March. As part of the Covid-19 recovery program, the federal government passed the $1.9 trillion American Rescue Plan Act, with $1,400 stimulus checks driving the rise in spending following extensive closures and lockdowns. People are once again thinking about getting order checks.
The software firm Cortera reported that spending was up 14.5% in March compared to last year.
Mark Zandi, a chief economist from Moody Analytics, had previously said that spending increased across most retail segments, with May expected to be another record-high month.
Bank of America also showed a credit card spending spike in March with a 67% increase over a seven-day period that ended on April 3. Economic tides have improved with the consumer confidence index increasing to 109.7 in March, the most substantial monthly gain since April 2003. Consumers managed to increase spending and savings, with rates expected to be at least 20% in March. Some might already be thinking about opening a small business as retail sales soar by partnering with the best banks.
Meanwhile, the Labor Department reported the lowest level of new jobless claims since the start of the Covid-19 pandemic, with 576,000 people filing for unemployment insurance. This appears to have reassured consumers, who in turn boosted sales. The brighter outlook may boost other sectors and drive up the number of people getting a business checking account.
About the author

Julija A.
Julia A. is a writer at SmallBizGenius.net. With experience in both finance and marketing industries, she enjoys staying up to date with the current economic affairs and writing opinion pieces on the state of small businesses in America. As an avid reader, she spends most of her time poring over history books, fantasy novels, and old classics. Tech, finance, and marketing are her passions, and she's a frequent contributor at various small business blogs.
More News
Deliveroo stocks rose on Wednesday, the first day after the initial public offering (IPO), retail investors had the opportunity to invest in the company's shares. On the same day, Deliveroo drivers were protesting, asking for fair living wages for their work.Deliveroo had an unsuccessful first day on the stock market. The IPO price dropped by 25% from the initial evaluation of $10.46 billion and $5.39 per share. However, the next day shares went up 2.1% to $3.95 as retail traders entering the market.Spreadex analyst Connor Campbell said: "Though Deliveroo has risen... on the first day of trading available to retail investors, it's too soon to tell whether this is a vote of confidence in the stock. The real test for the company is going to be the coming months."The unsuccessful stock market debut was followed up by protests, with thousands of Deliveroo riders gathering in London. According to the Independent Workers' Union of Great Britain (IWGB), the food delivery service is "the world's most protested app-based platform."Almost a dozen major investment funds have decided not to invest in Deliveroo because of concerns over the company's treatment of workers.A spokesperson for the company said: "This small self-appointed union does not represent the vast majority of riders who tell us they value the total flexibility they enjoy while working with Deliveroo alongside the ability to earn over £13 an hour." Deliveroo claims, according to an internal survey, that 88% of riders are happy with the company.The poor stock performance is also attributed to big-time investors like Aviva and Aberdeen Standard Life deciding to pass on the opportunity to invest in Deliveroo. The investors cited concerns about the gig economy working conditions and disproportional board voting rights that would favor the company's founder, Will Shu."One solution could be, for example, to offer part of the shares with more voting rights to those institutional investors interested in the business model of the British platform," said the CEO of Cirdan Capital, Antonio De Negri.Investors are still wary of how companies in the gig economy structure themselves, as workers are considered independent contractors without the benefits and legal protections employees will have.
By Dusan Vasic
·
February 28,2022
An increasing number of Chinese consumers and e-commerce sites are boycotting well-known international retailers such as Nike and H&M. The move came as a response to various Western brands and retailers issuing statements condemning the alleged use of Uyghur forced labor in the Xinjiang province. Last week, regular consumers, celebrities, and Chinese state media outlets called for a boycott of multiple international outlets that have previously issued statements accusing China of human rights abuses. In 2020, these outlets responded to growing calls by the general public and human rights groups to react to human rights abuse allegations. Now, Chinese e-commerce sites are massively removing products sold by these producers from their stores. Chinese celebrities have also cut ties with said brands, and over 32 million people used the 'I support Xinjiang cotton' hashtag on the social media platform Weibo. One of the hardest-hit companies by this boycott was H&M. The company reported a loss of $122 million in the December-February period. Nike and Adidas also experienced losses, with the Chinese company Anta, often called the 'Nike of China', stepping in to fill the vacuum left by the boycott of these brands. The reason why clothing retailers are even involved in the question of the alleged abuse of this Muslim ethnic minority group is the Australian Strategic Policy Institute's report that states that 82 international and Chinese companies have ties to the Xinjiang province, which represents a crucial link in the global cotton supply chain. As a result, retailers such as H&M, Nike, Victoria's Secret, Zara, and others felt the need (or were pressured by the public) to condemn the alleged practice of Uyghur forced labor, with some companies even completely cutting ties with the region and its cotton supply. The Chinese government strongly denies these allegations. However, the reaction of the Chinese public came several months after the retailers mentioned above issued their statements. This late reaction could be due to the fact that said statements weren't translated nor widely circulating in the Chinese public space until last week. Another explanation could be the new sanctions imposed on Chinese officials last week by the US and its allies. Even before the Chinese boycott started, some companies have quietly redacted or removed their statements condemning human rights abuses. The reasons are obvious - China is a vast and lucrative market, and most global retailers do not wish to risk losing access to such a significant source of revenue. This story is another escalation in the increasingly hostile relationship between the US and China, with lines between politics and the private sector becoming more and more blurred.
By Goran Dautovic
·
April 05,2021
Disney announced that a fifth of its brick-and-mortar stores would close by the end of the year in the rapid shift toward eCommerce caused by the pandemic.First on the shutdown list of 60 stores are North American locations, all scheduled to close either on or before March 24, 2021. Disney is currently closing several stores in Arizona, California, and Texas, among others.These changes are part of a bigger plan for eCommerce development. European stores might be hit next, but the media giant has yet to announce which of its 300 stores will go under in the future.In 2020, eCommerce retail sales jumped by 32.4%, signaling the move away from conventional shopping. These are grim news for those fans who consider the stores an essential part of the Disney experience. However, they can look forward to an overhaul of Disney's online store in the near future. Disney has promised significant improvements to its e-shop, with more adult apparel collections, streetwear, premium home products, and collectibles. Considering that Disney stores are usually focused on creating a magical experience for kids, this improvement will undoubtedly cater to a much wider audience. Disney's partnership with Target for more than 50 locations with Disney pop-up shops within the retail giant's megastores is also in danger. On the plus side, more than 600 Disney Parks stores, third-party retailers, lifestyle, and outlet locations will remain unaffected by these closures. To say goodbye to a fifth of its shops, Disney is currently running a 30%-off storewide sale, with discount coupons for shopping at the online store. On a much happier note, after keeping its gates closed for a year, Disneyland has finally been cleared to reopen in April. The Walt Disney World Resort in Florida has been open since June 2020, but strict state regulations have kept its California counterpart closed until now. Both are and will be operating under the necessary safety measures due to the pandemic. Backed by these announcements, Disney stocks are also flying high, increasing by 6.33% within one day. The latest Disney animated feature, "Raya and the Last Dragon," taking a whopping $8.6 million on its opening weekend certainly played a significant part in this increase.
By Goran Dautovic
·
March 18,2021
---
Leave your comment
Your email address will not be published.