Restaurant Revitalization Fund Announced: Help Is on the Way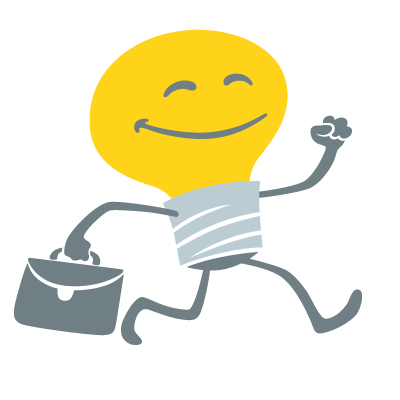 The Small Business Administration has announced in a press release that restaurants most heavily affected by the pandemic will receive stimulus money from a fund worth $28.6 billion.
The funds form part of the $1.9 trillion economic stimulus bill - called the American Rescue Plan - which was passed by the 117th United States Congress and signed into law by President Joe Biden on March 11, 2021. Restaurants that have suffered revenue loss due to the pandemic will be able to apply for up to $10 million per business and no more than $5 million per physical location.
SBA administrator Isabela Guyman said the administration is "focused on ensuring that the RRF program's application process is streamlined and free of burdensome, bureaucratic hurdles – while still maintaining robust oversight."
Various businesses in the food and drink industry are eligible to apply for the Restaurant Revitalization Fund program, including restaurants, food stands/trucks/carts, caterers, bars, saloons, lounges, taverns, bakeries, brewpubs, tasting rooms, taprooms, breweries, microbreweries, wineries, distilleries, inns, and licensed facilities that produce alcohol and allow people to taste, sample, or purchase their products.
The official timing of the application's launch is yet to be announced. What is known is that after the program opens, for the first 21 days, the SBA will accept applications from all eligible applicants, but will only process those submitted by women, veterans, and socially and economically disadvantaged business owners. Once the 21 days are up, all applications will be treated equally.
The SBA is collaborating with numerous business stakeholders to ensure that the application process goes smoothly and to discuss any potential concerns regarding the relief package.
"The USBC believes this initiative and collaboration with the SBA will bring needed resources and relief to these often underserved businesses to aid in stabilization, recovery and ultimately, strengthen our economy." said Ron Busby, Sr., the President and CEO of U.S. Black Chambers, Inc. (USBC).
As some of the best LLC Companies, the SBA is committed to providing individuals with the resources they need to start their own business and run it successfully.
More News
Less than a week after the Senate extended the deadline for Paycheck Protection Program loan applications to May 31, the program seems to be running out of funds. Of the $296 billion set aside for the PPP in December, only $66 billion remains unallocated. The Senate voted 92-7 for the deadline extension in a show of bipartisan support for small businesses. This move was crucial for the program to reach businesses that need help the most - women- and minority-owned companies, and those with fewer than twenty employees. After some much-needed content changes to the program in February, the Senate rushed to extend its deadline, too. Additional changes, including a funding increase, were left out. However, advocacy groups and the Small-Business Administration are warning that the money will run out before the deadline, leaving many companies without aid. Businesses rushing to apply for a loan are doing so because a loan backed by the government can be forgiven if businesses spend them on payroll expenses. These funds represent a crucial lifeline and insurance against losses caused by the pandemic. Unfortunately, the money might not reach these companies in time, or at all. The Fed has already faced criticism for its easy policy while both the economy and inflation are soaring. As a result, bipartisan support for the approval of another funding run is far from guaranteed. The businesses left without funds in the first round of applications might miss out on what could be a lifesaving source of aid. As vaccines roll out, the hope remains that independent enterprises will soon be able to return to business-as-usual or at least business of any kind. However, this hope is much fainter for companies run by minorities or those with just a few employees, as funding has been more elusive than ever. 
By Damjan Jugovic Spajic
·
April 16,2021
In a press release published on March 24, the Small Business Administration announced that it is increasing the lending limit for the Economic Injury and Disaster Loans program. Starting April 6, small businesses that have taken out a six-month loan for up to $150,000 will be able to extend the loan to up to 24 months and $500,000. According to the SBA, 3.7 million businesses employing more than 20 million people have received support through the EIDL program. Due to the pandemic lasting longer than expected and increased calls from small businesses for the SBA to remove the $150K cap, the agency decided to more than triple the maximum loan amount. Businesses that are already receiving a loan subject to the old limits do not need to apply for an increase. Instead, the SBA will contact them directly via email, detailing the process for a loan amount increase. Once the new limits are in effect, all new loan applications will automatically be considered for the increased loan limit. This decision comes after the SBA's announcement that from March 12, it would extend deferment periods for all disaster loans, including the EIDL, to 2022. In an effort to shift all payments to this year, the first payment due for loans starting in 2020 will be pushed back to 24 months after the date on the note and 18 months after the date of the note for loans beginning in 2021. It seems that the federal government is doubling down on its efforts to prop up the ailing economy. Previously, the deadline for PPP loans was extended by two months, following much-needed revisions to the program aimed at helping businesses owned by women and minorities. Additionally, the IRS has made EIDL advances and forgiven funds non-taxable, providing additional financial respite to small businesses.
By Damjan Jugovic Spajic
·
April 12,2021
On Thursday, NASA announced it would be investing more than $45 million into 365 US-based small businesses through its Small Business Innovation Research (SBIR) and Small Business Technology Transfer Research (STTR) programs. NASA's SBIR program encourages small businesses to engage in R&D for new technology that can be commercialized. Small businesses that meet the R&D requirements will be developing products in the fields of cybersecurity, computing, satellite communication networks, and so on. The Space Technology Mission Directorate's associate administrator, Jim Reuter, said: "At NASA, we recognize that small businesses are facing unprecedented challenges due to the pandemic." NASA awarded the initial round of funding in 2021 to 289 companies and 47 research centers. Phase I of SBIR is reserved for small businesses and lasts for six months, while Phase I of STTR will go on for thirteen months, and it's aimed at small companies partnering with a research institution. After the first phase, businesses can reapply with their proposals for additional funding opportunities at NASA. The companies selected based on their technical and commercial potential all operate in the field of human and spacefaring innovation. Many of these organizations are minority- or veteran-owned businesses, minority-serving institutions, and other types of underrepresented research establishments. Some of the awardees, such as Syrnatec Inc., focus on "enabling the next generation of efficient high-power green technology in space and on Earth." Another one, Innoveering, is working on "developing a wind sensor to enable a flight path control system for high-altitude scientific balloon operations." The companies are a welcome addition to NASA's R&D program, and some of them are bound to make a long-lasting impact on our future. "We are excited to have a large cohort of new small businesses join the NASA family via the SBIR/STTR program," Reuters concluded.
By Julija A.
·
March 30,2021
---
Leave your comment
Your email address will not be published.